Vegas Golden Knights – Greatest Expansion Team in Sports History? Let's Take A Look
The Vegas Golden Knights have already exceeded the loftiest expectations for fans of an NHL expansion team. They not only advanced to the NHL playoffs, but they swept the LA Kings in the first round. As far as expansion teams go, the Vegas Knights have already secured a seat at the discussion table for greatest first year teams of all time. Today, we take a look at the all time great expansion teams in professional sports history.
Comparing Vegas Knights to Expansion Teams From Other Sports
Vegas blows away expansion NHL teams in terms of success out of the gate. The Florida Panthers were a competitive team, but they were never really a threat to make a run at the Stanly Cup Championship. So, to make the case that the Vegas Knights are the best expansion team in history, we should compare them to the best first year franchise teams in other sports.
Vegas Golden Knights Versus the Best MLB First Year Teams
The Los Angeles Angels were the only team to finish the season with more than 70 wins. The Golden Knights had a +.7 points differential during the regular season. The LA Angels were a -.3. When you consider that in baseball more total runs are scored per game, this stat is even greater. So, by far they have easily beat the LA Angels as far as the best NHL first year team versus the NFL.
Lets now give a quick rundown against the other professional sports:
In the NBA the 1967 Chicago Bulls are rated at the top of the list for most successful NBA expansion teams. Nobody has been able to surpass their 33 win season as a first year team. The were still well below a.500 team and never in any serious discussions for being a being a Championship caliber team.
What was the Vegas Golden Knights record during the regular season? They went 51-24 with 7 OTL (overtime losses). Only the Tampa Bay Lightning (54), The Nashville Predators (53), and the Winnipeg Jets (52) had more victories during the regular season. Vegas was in uncharted waters, and setting historic records for expansion teams all throughout the season.
In the NFL, no team has won more than 7 games during their inaugural season. The Carolina Panthers went 7-9 in 1995. So, once again, there isn't a team in football that can even hold a candle to the performance of the Vegas Knights.
Vegas Golden Knights are The Greatest Expansion Team in Sports History – Hands Down
In Conclusion, the Vegas Golden Knights run away with "Greatest Expansion Team in Sports History Award." The Golden Knights were a 200-1 longshot to win the Stanley Cup (Vegas odds) at the beginning of the season. Now, they are 4-1 odds to bring home the cup.
If the Vegas Golden Knights never win another game during the rest of the playoffs, they still can stake claim as being the greatest expansion team in sports history.
It's very ironic that a "Vegas" sports team would be able to defy such long odds to perform so well. If you want to win over a fan base, all an expansion team has to do is perform well and provide hope for the future. In Vegas, the future is NOW! Whatever happens from here on out is just icing on the cake. The Vegas Golden Knights are here to stay and their growing fan base could not be any more excited!
Fast-rising Canadian Duo Andy&Eddie Connect for New Album 'The Count'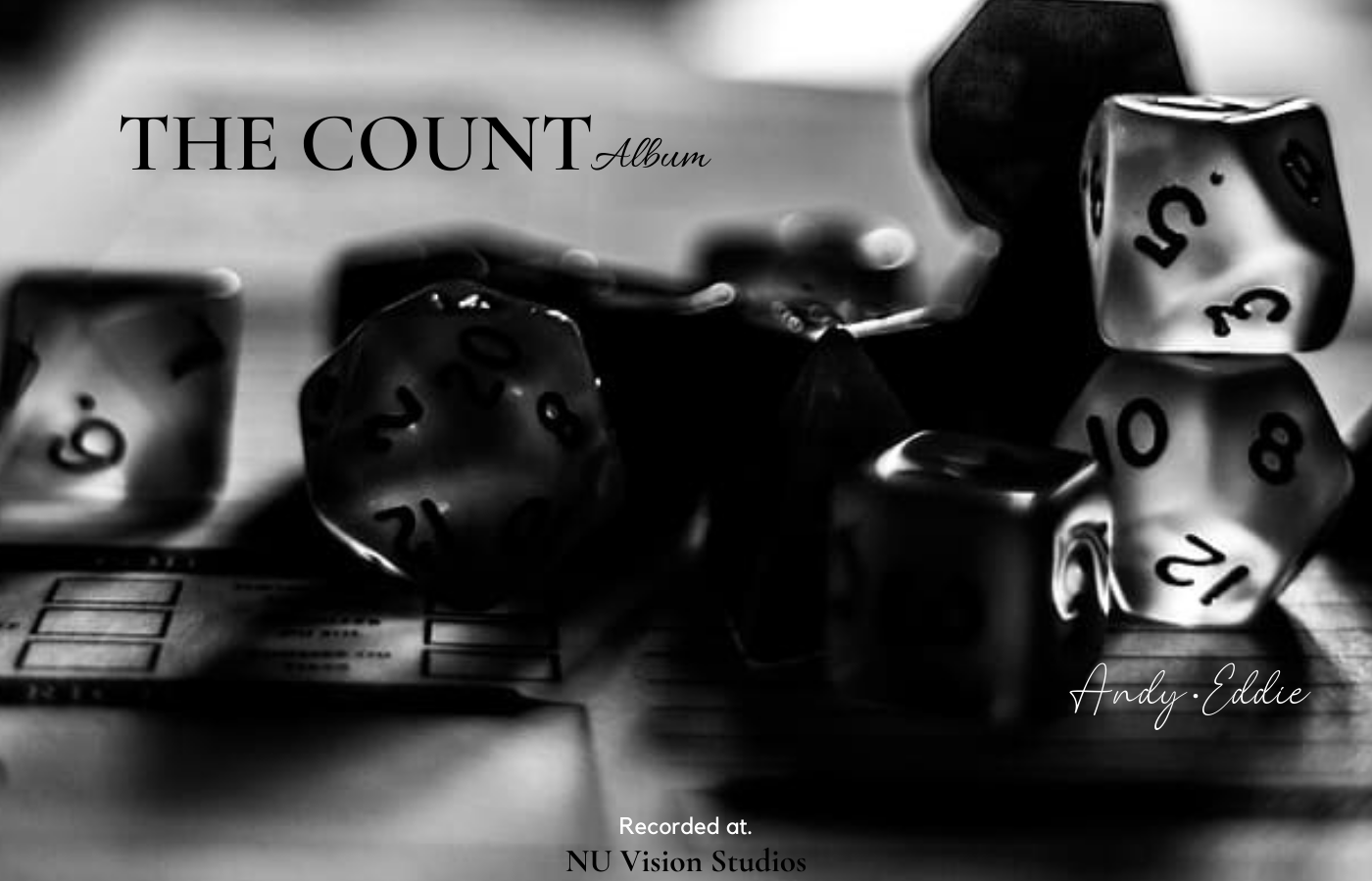 Andy&Eddie are twin brothers from Ottawa, Canada who made music individually in the past. They came together to create music in 2018 writing, recording and producing multiple musical pieces. Their first album "Undeniable" was later created in the year 2019.
Andy&Eddie have since then been working on more music and have currently released their second studio album "The Count" on March 18th, 2022 from which twelve original compositions were birthed. Most of their songs are pulled from real life experiences, as music has generally been closely interwoven in their upbringing since birth and serves as both a therapeutic and fun outlet for their self expression.
Their goal is to make music that people can connect to and use as an outlet for their own emotions as well. Based on their emotionally invoking songs, they have successfully achieved this. The music of Andy&Eddie is inspired by real-life experiences and emotions that they lived and continue to live through every day.
They cover a range of topics from heartbreak, young love, teenage rage, and the highs and lows of the youth. Their songs also range from upbeat, party tracks to expressive, powerful rap. Overall, Andy&Eddie knows how to make music that inspire and relate to the youth of today. They understand their struggles and their feelings, thus knowing exactly what to say to tug on your heart strings.
"The Count" is a twelve-track project that's full of introspective moments that shape the audience's experience. The album gives a more in-depth look into Andy&Eddie's tribulations since their last project, "Undeniable". Although the duo has been releasing singles, The Count, gives content insight into the lives and evolution of Andy&Eddie as artists. With songs like "Show Time," "I Like it," featuring D'mani, and "Cold" the project is a must-add.
Be sure to keep the two on your radar and in the meantime, get familiar below.
To hear more from Andy&Eddie and stay up-to-date on their latest projects, you can check them out at the following links:
Andy: https://instagram.com/anndee__
Eddie: https://instagram.com/kedd__
ForMySkyz Is A Viral Sensation With New Single "How To Heal"
Harlem-born, Bronx-raised artist ForMySkyz has struggled for years with feelings of loneliness and at his lowest moments, found refuge in his creative expression. Taking to social media one day, he performed a song he penned that was so impactful, that he began to shed tears during the performance. The post resonated with audiences so much that it now sits at over 2 million views. The aforementioned track is titled "How To Heal," which details the struggles of dealing with pain, hard times, and misdirection. 
Knowing that everyone heals differently, he asks the listening audience not to tell someone how to heal, but instead, just show love and support. Before the official release of "How To Heal," the track has amassed well over 1.5 million plays and over 1.2 million streams on TikTok with no marketing push. Now, ForMySkyz unveils the official video for the track, which you can watch here at 24Hip-Hop. Check out the video and follow him on social media @ForMySkyz.
CONNECT WITH FORMYSKYZ ON SOCIAL MEDIA:
Instagram | Apple Music | Spotify | YouTube
Sirr Jones To Release New Album "Legacy"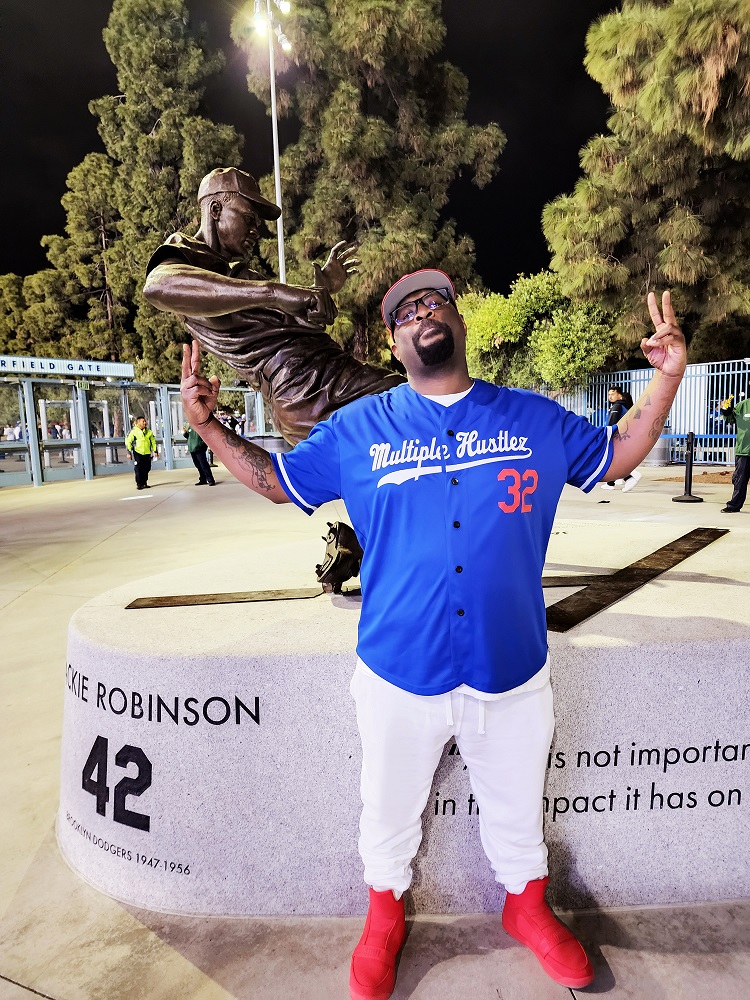 On December 26th Sirr Jones ended 2021 with a bang! He released his single 9-5, which hit #20 on the Hip hop rap charts. On February 5th 2022, Jones featured on Mayjah Payne's album "No Pain, No Gain" , soaring up to #5 on iTunes Hip hop rap charts. He also directed Mayjah Payne's music video "Shh" off the #5 EP "No Pain, No Gain" . Which grasped the attention of BET and MTV Jamz. Which aired on television worldwide. Early March Jones calibrated on Shorty T and Mayjah Payne's single "Couple Bucks ".
Resulting well in sales which landed #5 on the iTunes Hip hop charts. March 15th Pablo Productions and Sirr Jones released their single Anarchy. Which hit the charts at #12. The very next day on March 16th, Mr. Jones released his own single "Side Girl " breaching up to #9 on iTunes Hip hop charts. Also charting at #8 on the same day with another single "Move Step" along side with Blacc Trumpp and Stoka P. Charting #12 on March 31st, Jones release another single, "Put me in the game" featuring Layven.
On a roll, Sirr Jones released another single on April 17th "On the go"(ft. shorty T and Sammy isaac) ranking #8 on the iTunes hip hop rap charts.
Jones then released his EP "Entreprenegro" on Cinco de Mayo(May 5th)with Mayjah Payne, Shorty T, and J flash hitting #3 on the charts. Three days later Sirr Jones Released his first R&B single"I will never hurt you" which floated at #18 on the R&B Charts.
Sirr Jones is set to release his album "Legacy" on September 9th 2022. Keep a close watch on this artist for he plans to complete a few more projects before his Album debut.
https://www.sirrjones.com/