It's tough to create an old-fashioned holiday on a 2006 schedule without delicious holiday cookies. From brightly colored holiday trees to sparkling silver bells and delicate angels these delicious treats make a holiday special.
Indeed homemade cookies are wonderful. However they can be time-consuming to prepare – especially when you use complicated recipes that require hours of time in the refrigerator before they can be cut, baked and iced.
Just in time for the holidays we offer you this easy recipe straight from Austin's own Penny McConnell of Penny's Pastries. This dough needs no refrigeration before rolling and cutting; handles like a dream and produces buttery, great-tasting cookies.
You'll find this and 18 other mouth-watering cookie recipes in the recently released Cookie Stories: Life Moments and the Cookies that Inspired Them (Falling Star Press, 2005) written by Penny McConnell and Kathy Sutton.
Penny's Roll-and-Cut Cookies

The recipe can be made as large as your mixer will hold and the finished dough can be held in your freezer for a month. When you're ready to use it simply bring the dough to room temperature before rolling and baking. Finish the cookies with either sparking sugars or slather with tinted Royal frosting or buttercream.
Yield: 4-6 dozen cookies
Temperature: 325 degrees
Baking time: 8-10 minutes
2 cups salted butter
2 cups granulated sugar
2 large eggs
4 tablespoons whipping cream or whole milk
4 tablespoons pure vanilla extract
2 teaspoons almond extract
6 cups all-purpose flour
1 tablespoon baking powder
Instructions:
1. Preheat oven to 325 degrees. Prepare cookie sheets with kitchen parchment.
2. In electric mixer bowl, mix butter with sugar until smooth. Remember to just incorporate these ingredients, do not cream until light.
3. Add all liquid ingredients to mixer bowl and process.
4. In a separate bowl, mix flour with baking powder.
5. Add the dry ingredients to the mixer bowl and process until heavy dough forms. This dough needs no refrigeration before rolling and cutting.
6. To prepare the dough for rolling and cutting, separate the finished dough into two large balls. Work with one dough ball at a time.
7. Flour a work surface. Knead the dough a few times to smooth it out before rolling.
8. Re-flour the surface if necessary. Sprinkle a light dusting of flour directly on the dough surface. With a rolling pin, roll dough into a disk until the dough is approximately ¼" thick. (Roll dough thicker if you prefer a more cake-like texture to the finished cookies.) Remember while you're rolling to occasionally lift the dough from the work surface and turn it so it will not stick. Add additional flour to the work surface when necessary.
9. Cut into desired shapes with cookie cutters. The dough scraps can be used several times.
10. Bake 8-10 minutes, rotating pans once during the baking cycle. The cookies are perfect when the bottoms are golden brown and the tops are light blond.
11. Cool completely on a wire rack before decorating.
You'll want frosting for these cookies so here is a standard recipe for Royal Frosting.
Royal Frosting
12 tablespoons warm water
6 tablespoons meringue powder
7 cups powdered sugar
1/2 teaspoon cream of tartar (optional)
1 1/2 teaspoon flavoring such as almond extract
Instructions:
1. Pour warm water into electric mixer bowl. Add all other ingredients.
2. With speed on low, mix ingredients until they form a thick frosting
3. When the icing is smooth, set the mixer on its highest setting and process until the icing goes from shinny to dull, has doubled in volume, and will stand in stiff peaks.
4. Use as desired to decorate cookies
Ktwon Fame gets a Co-sign from Drake on New Single 'I'm Up Now'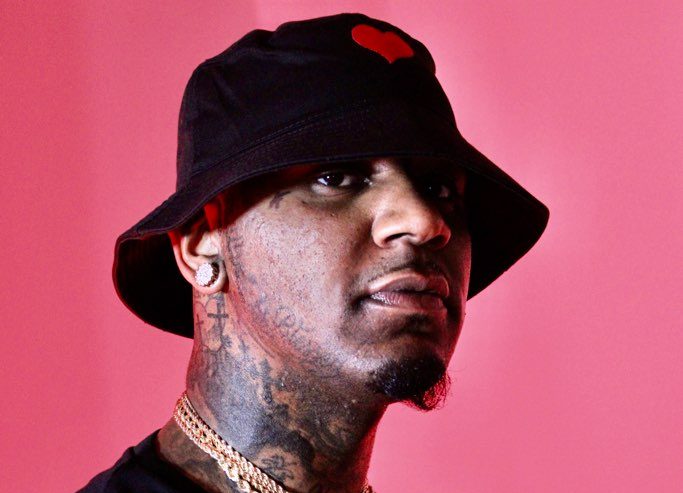 Even some of the most tapped-in industry insiders couldn't have predicted the remarkable rise of rapper Ktwon Fame.
Keatwon Bonnett, famously known as Ktwon Fame, is a professional music artist from Bastrop Louisiana that moved to Dallas, Tx at the age of 9. He brings a versatile sound to the industry that no one has ever heard.
He just dropped a new single called "I'm Up Now" that has quickly gained a buzz around the Dallas area. Recently, the single was co-signed by Drake on Instagram which has garnered even more buzz around his name in the Dallas area.
A Drake co-sign pulls an artist up a rung on the ladder, and if an artist follows that moment up with something great, they can stay at that rung, or start to climb higher. Ktwon plans to seize this moment to be the next artist to blow up out of Dallas.
Take a listen to Ktwon Fame's new single 'I'm Up Now' below.
Connect with Ktwon Fame on social media for updates on new music, videos, and more; @ktwonfamemusic
Fast Rising Philly Rapper FARGO Shares Music Video for 'LOGS'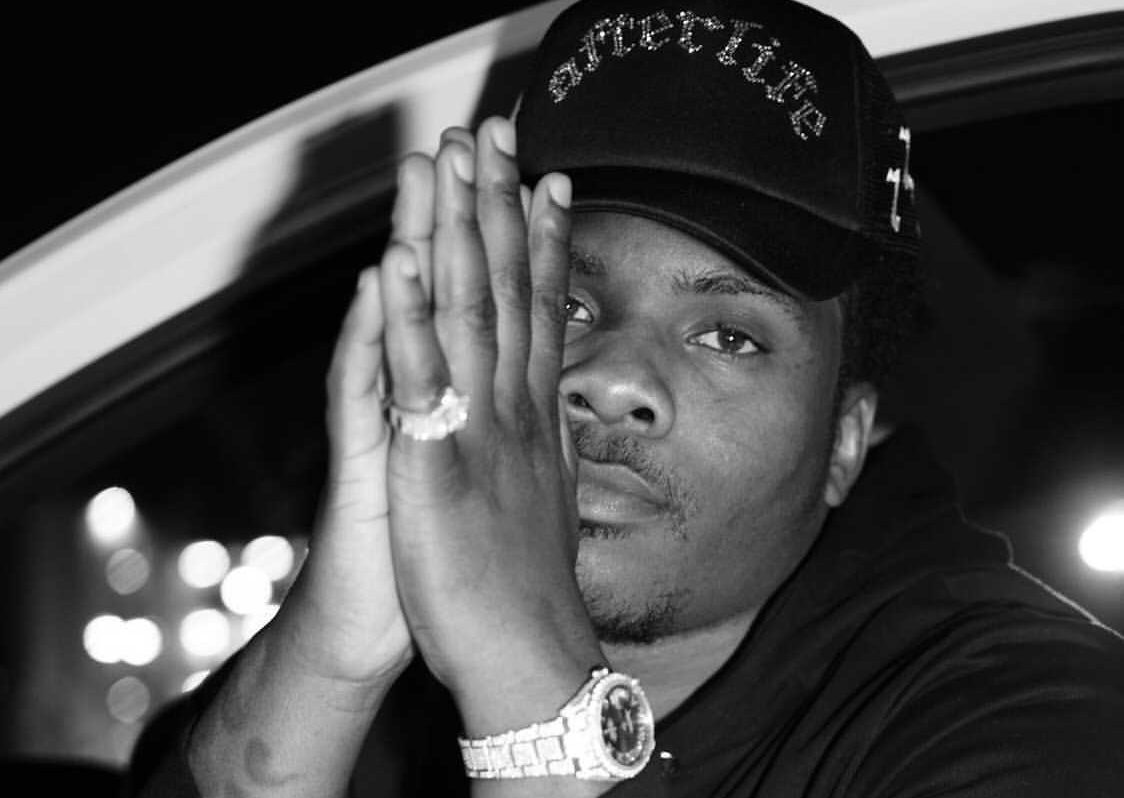 Brandon Powell, Known professionally as FARGO, is an american rapper. Born and raised in Philadelphia more specifically the Kensington and Alleghany area. He began rapping at the age of 12 and joined a local rap group. Through many hardships with the group he strived to become a solo act.
The philly-based hip-hop artist is eager to take his career to new heights before 2021 slowly but surely comes to a close. He has spent the last few years dialling in his sound and now believes he is ready to take his career all the way. His goal for this upcoming year is to become a house hold name in the rap industry.
FARGO's limitless amounts of talent and ability to make music over any type of beat is something that very few artists in his class have and he's using that to his advantage.  In his endeavors to make it big time in the music industry, he recently released a new song titled "LOGS" with an accompanying music video which showcases his talents as an artist.
Be sure to check out his new release and keep your eyes peeled as it is far from the last time, you'll be hearing his name.
Connect with FARGO on social media for updates on new music, videos, and more; @lilfargo__
What is the Difference Between Popping and Locking?
Locking is often confused with other dance styles, most notably popping. What is locking? Is it street dance, is it hip-hop dance, is it a funk style?
The answer to this question will draw different responses from different people. However it is generally accepted that it falls under the general 'street dance category.'
It is generally accepted to be part of hip-hop history and the wider term 'hip hop dance' to include locking, popping and breaking.
It is also termed under the 'funk styles' term which is probably the most precise if you want to give it a label.
Usually it is confused with popping because locking and popping both came into being at around the same time, locking coming just before popping in the late sixties. Also many of the early adopters of these dance styles would do performances incorporating both popping and locking in them.
However it is important to note that these are two completely different dance styles. When locking and popping are done in the same performance it is sometimes called 'pop-locking' a slightly ambiguous term which has drawn many voices into the discussion whether it is an appropriate term.
Politics aside, locking is deemed to be one style and popping is one style. Locking is generally a lot looser incorporating 'stops' where the movement is stopped before continuing in relation with the funk rhythms.
A lot of the time the postures are quite relaxed and muscles relaxed before they may strengthen up in the actual stops.
Popping on the other hand makes use of flexing or contracting and relaxing of muscles. Often the dancer is popping different parts of the body at the same time.
Both dances draw on certain key elements in their respective styles. For example in locking, 'stopping' the moves and grooving certain moves are prerequisites however the moves themselves may carry many forms and variations.
The same applies to popping, the technique of 'popping' the muscles is used in different moves which may look different but carry the technique of popping in their execution.
Whether to include both locking and popping, or just one of them in a performance is at the dancers' discretion. Usually they would need to have some level of proficiency in both styles to attempt this while many dancers like to base performances around one style.
Of course the best way to differentiate between the dance styles is to watch each of the styles in their own right. Watching a few videos of just pure locking or just pure popping will show you the stylistic elements and many of the popular moves that each style includes.
And then when you come to watch a performance that incorporates multifarious dance styles you can say, "That is some popping", or "that is some locking." Quickly followed by, "I know the difference between locking and popping."


Source by Kevin Shwe