The Lead Attorney Gives Specifics On Bill Cosby's Case.
The Lead Attorney Gives Specifics On Bill Cosby's Case. This is interview was an in-depth explanation of Bill Cosby's overturned sentence.
This is a thorough explanation of Bill Cosby legal case
People are talking about Bill Cosby's release. Either they are outraged by it. Or they are celebrating along with Bill. At any rate, many want answers.
And, many are baffled by how the law works. Especially, as it relates to Bill's sentence being overturned.
For this reason, hosts O'God and SamAnt brought "The Lead Attorney" back to provide an explanation. There are a lot of issues in the trial people failed to realize.
In fact, other alleged victims were bought in to collaborate with Andre Constandt's account. This was problematic for Bill. Not only, did the jury listen to Andre's story?
But allowing other women to speak about their alleged ordeal with Bill should not have been allowed. It was almost as if Bill was being tried by all those who were allowed to speak.
The problem with the other women's account is there was no evidence or no DNA presented. Only their story of events was heard. So, clearly, Bill did not stand a chance.
Of course, there were other errors with Bill's case. Keep in mind, Montgomery County prosecutor Bruce Castille did not pursue the charges against Bill, as reported by ABC News.
Bill signed an agreement with Bruce that was suppose to protect his legal rights. However, Kevin Steele was persuaded by public pressure from the alleged victims.
Overall, Bill's court case went to trial. Regardless, of lack of evidence, Bill was put on trial. Bill lost his freedom. And, he was sentenced to 3-10 years in prison.
Not everyone is upset Bill is free
Needless to say, some people in the black community are celebrating with Bill. Often times the criminal justice system has worked against blacks. In particular, black men.
Moreover, there are many people of color in prison who are innocent. Shouldn't this be a big win for us? Did the highest court in the land side with justice?
Also, let's remember, Bill has always maintained his innocence. At the end of the day, Bill will remain free. Whether people like it or not.
Check out the video above for more details.
For more Hip Hop Entertainment Social News check us out at Hip Hop News Uncensored. It's the best Hip Hop YouTube channel.
Nas Reveals Release Date, Artwork and Tracklist For Next Album "King's Disease 2"
Nas has announced his next studio album, which will be titled King's Disease 2, and it's dropping very soon.
UPDATE (August 3rd, 2021): The tracklist for the album has been revealed.
The project will contain 15 songs and features from Eminem, A Boogie Wit Da Hoodie, YG, Lauryn Hill and more. Check out the full tracklist below:
Previous story (July 29th, 2021):
The project will hit stores on August 6th. Check out the cover art below:
PDX Native Nyukyung Gets Futuristic With His Latest Single "No Luck"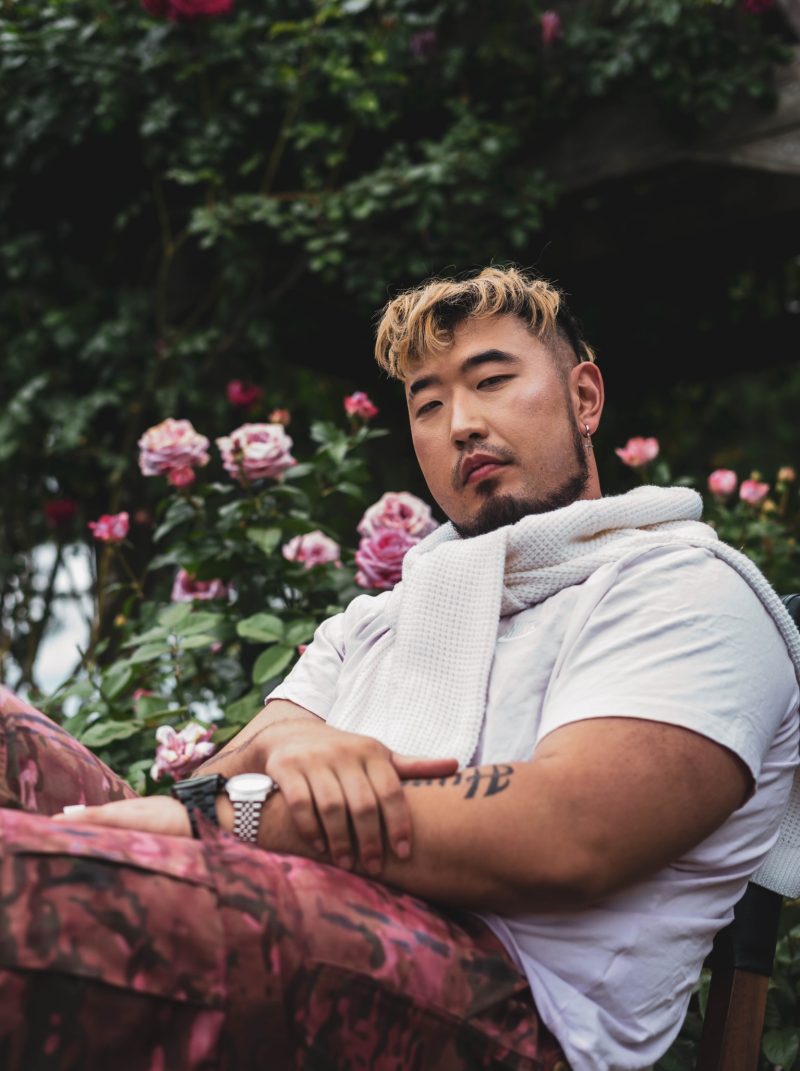 Nyukyung is an artist who for quite some time now, has been known for always bringing stellar visuals in for each track he drops. This time with "No Luck," he does the same as he brings a new concept that not many typically see. 
Directed by AZE, Nyukyung brings us into the future by showing an opening scene of a high tech city based out of the future. Immediately, this catches attention and makes way for Nyukyung's opening line of "Lost so many friends it's only been one year."
Besides the video appeal, Nyukyung also is lyrical as he talks about his past life and the things he's been through, as well as where he's headed in the future. This aligns with the video concept, making "No Luck" an all around solid project from music all the way to the visual. 
Listen to "No Luck" on Spotify: 
https://open.spotify.com/album/3gYM988rnSQvZ5aXaCPXe5?si=0l4v2P7ETH6NowmGvB9GoQ&dl_branch=1
Watch the video below:
DaBaby Still Receiving Fall Out For His Homophonic Comments!!!
There was a change to the lineup in the popular event"Lollapalooza". There were some great performances. But DaBaby was not one of them. In fact, DaBaby was pulled from the roster the day he was to perform.
DaBaby's Apology Was Not Enough
Summer is the time for all sorts of outdoor concerts and festivals. And, the Lollapalooza is one of the best events. The Lollapalooza was held over the weekend in Grant Park, Chicago, Illinois. Celebrity performances we head up by singer Miley Cyrus, Tyler the Creator, Marshmello, Post Malone, Megan Thee Stallion, Journey, Foo Fighters, G Herbo, Grandson, Machine Gun Kelly, and Roddy Ricch. As you can see, the entertainment was lit. However, DaBaby was replaced at the last minute with rapper G Herbo.
Needless to say, the homophonic comments DaBaby made while on stage at the Miami Rolling Loud music Festival are hurting his career. While DaBaby has apologized, it has not stopped him from receiving backlash. Sir Elton John, Madonna, and movie maker Questlove spoke out against DaBaby.
The 50-year-old Roots drummer (born Ahmir Thompson) called the Red Light Green Light rapper an 'idiot' and 'wrong' and 'not cool at all.'
In a statement from Lollapalooza, the venue's spoke person shared this,
"Lollapalooza was founded on diversity, inclusivity, respect, and love. With that in mind, DaBaby will no longer be performing at Grant Park tonight."
Not only is DaBaby losing gigs, but he is also losing endorsements, as well. Some are saying that since DaBaby is being mentored by Curtis "50 Cent" Jackson things have gone left. The "Rockstar" rapper has enjoyed a lot of success. Although, now his popularity may dwindle. On the other hand, T.I. has spoken up for DaBaby.
"Everyone up in arms and upset about what DaBaby said. I understand people saying that they feel that it's insensitive," T.I. said in an Instagram Live session. "I think you guys have to understand that onstage, that's not the place that rappers go to be sensitive and soothe everybody's feelings. It's a place to go to have a good time."
Clearly, DaBaby is either a pure genius, in terms of gaining publicity, or he is insensitive to the plight of others. Either way, this issue has sparked quite a debate. Wouldn't you say?