Tara Electra's new song "Feelings" has become an instant hit upon release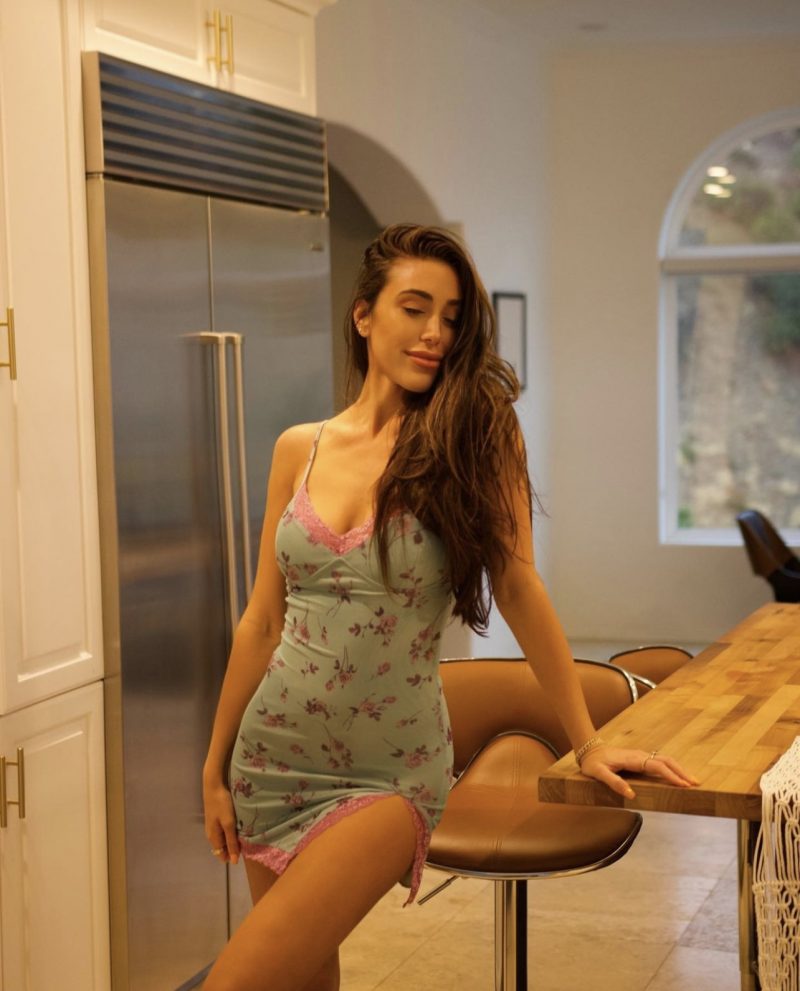 After the launch of "Feelings," it quickly became a great success. Tara's name has become well-known as a result of the song. Tara, who is already a successful Instagram influencer, has dabbled in music. And her new single "Feelings" brilliantly demonstrates her musical abilities.
The song distinguishes her from the other musicians in the genre. Because of the song's enormous popularity, it has broken streaming records on popular music streaming services. Tara has demonstrated her abilities to everyone. We anticipate hearing more works like this in the future.
Tara worked extensively with Rumor Records to bring this song to life. The success of "Feelings" demonstrates that the cooperation was a match made in heaven. We can't thank Rumor Records enough for their contribution to the creation of this incredible song.
Follow the link below to listen to Tara's music on Spotify: 
https://open.spotify.com/artist/2Wrr33m7Os0QtWtf3HuLcq?si=zd1gRpuaToOFK-XK3zA4eA&dl_branch=1
You may also check out her latest EP. If you want to view more of Tara's works, go to:
https://www.instagram.com/taruhhh/
D.H.S To Drop New EP "In Hustling We Trust Vol. 1" (Hosted By Jadakiss)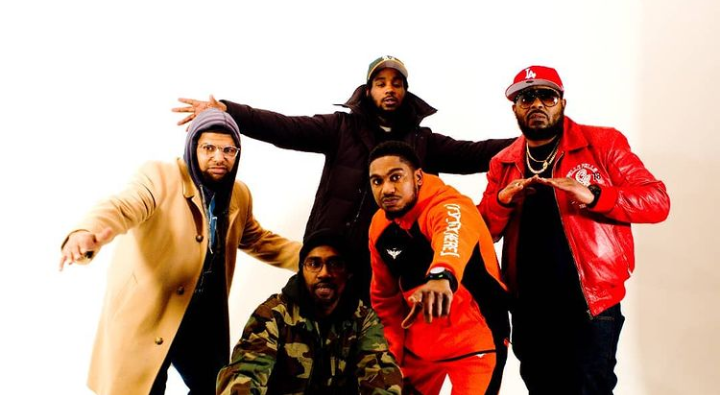 Out of West Philadelphia, Mr. Mossberg Banga who's an entrepreneur is the founder and owner of the record label Hilltop Coalition Entertainment. Determined to put out good music as a solo artist he also took the initiative to keep his close friends/family alongside him along the way. Mr. Banga has been one fourth of the group Dark Hustlaz Society for the past decade and a half.
The group composed of Mr. Banga, L Crock, Loc, Sam G, and the late J Curtis who was called home from his savior 7 years ago. Ever the multi-taskers, DHS (Dark Hustlaz Society) is on a mission to affect change to bring the sound back to the hilltop the mecca of Philadelphia hip-hop where it started. Artists like Steady B, Cool C, DJ Tap Money, man Called Lux, E Marbles and JoJo, Da Youngstas, and many more The Great LG the Teacher has inspired. Gold and Platinum hits consistently is a destination DHS will have to keep alive with the help The Great LG the Teacher son Quaraan Goodman (QBALL). Look out for "In Hustling We Trust Vol. 1" (Hosted By Jadakiss) coming soon! Presented by Trillest Ent.
Getting to know music artist Jose E. Figueroa Jr.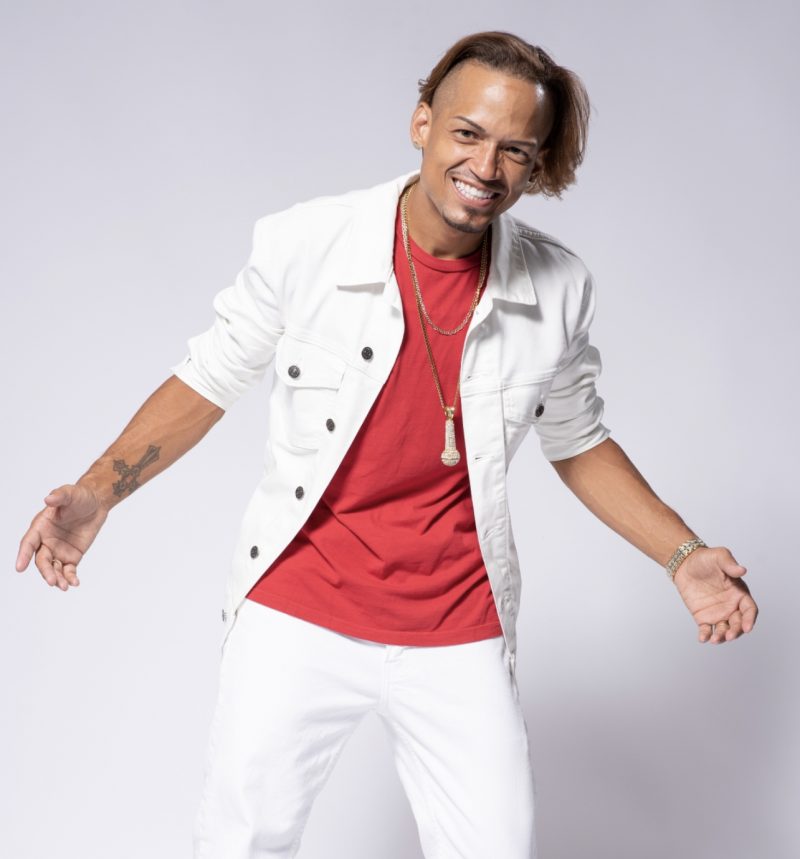 Tell us about you:
My name is Jose and I'm originally from New York, New York, but I currently live in Kissimmee, Florida.
I love music because it transcends. It captivates. It speaks. It motivates. It enhances. It calms. It reaches. Most importantly, it touches hearts! One of my philosophies is "music is passion when it comes from the soul!" I believe it can alter moods, attitudes, and situations! Having been in the entertainment field for over 20 years, I have been able to see, firsthand, the effects that music can have on people. That's why it's such a HUGE part of my life and I couldn't be more grateful or more honored to have been chosen as a vessel to house this gift and create such life changing moments through music. Basically, music is a universal language that we all understand and I want to continue communicating with it.
I believe that what makes me different as a music artist is the fact that I am not just another artist pining for the chance to become the next sensation. I'm not looking for nor do I desire fame and all that comes with it. My aim is to simply take people on a journey that will touch their hearts, alter their perspectives and, ultimately, change their lives! I am the kind of artist that longs to do more than just tickle your auditory senses. I aspire to penetrate the very depths of ones inner being, thoughts, soul. I am different because being a singer, a music artist, is more about the God in me than the me that He created. If anything sets me apart more, I believe that's the best explanation. When I step out onto a stage, I always say "God, have Your way. Let your presence be felt. Let them see You and none of me." I just don't ever want it to be about me.
In 5 years, I see myself still performing, as well as, spreading the message of Christ to everyone who is willing to listen. About a year ago, I was ordained a Pastor and, shortly thereafter, was given the responsibility of opening up a church. 5 years from now, I pray that I am succeeding in accomp
lishing all that God's called me to do – through music and ministry.
There are so many things that I would like to accomplish in life. However, all in all, I just aspire to help, encourage, and empower others to live out their passions/dreams! After all is said and done, my mantra, in life is…"Blessed to be a blessing, Called to make a difference, Dedicated changing lives!"
I believe that I bring a fresh, new, yet all-encompassing sound to the music world. I've always said that no two singers are the same just like no two businesses are the same, which means that you're not always going to immediately appeal to everyone, no matter how talented you are! You know, "different strokes for different folks." However, I truly believe that my gift is God-given and my relationship with Him is what has really made me, not only stand out in this business, but also and more importantly, penetrate hearts.
I want to be remembered as someone who made a positive difference in the world in as many ways as possible. Someone who left an imprint in the hearts of everyone he encountered/crossed paths with. A true man of God who never compromised and made an overall impact in the world for Christ. I want to be remembered as someone who did what he loved, loved whatever he did, and exuded that love, passion, and happiness everywhere that he went. I always say that I genuinely love what I do and I just hope that it always shows. I want to be remembered for never forgetting that I am who I am because the I am lived and worked in/through me. I want to be remembered for having impacted lives, inspired change, and ignited purpose.
Why QEPD Music Group Is A Forerunner in the Music Industry in 2022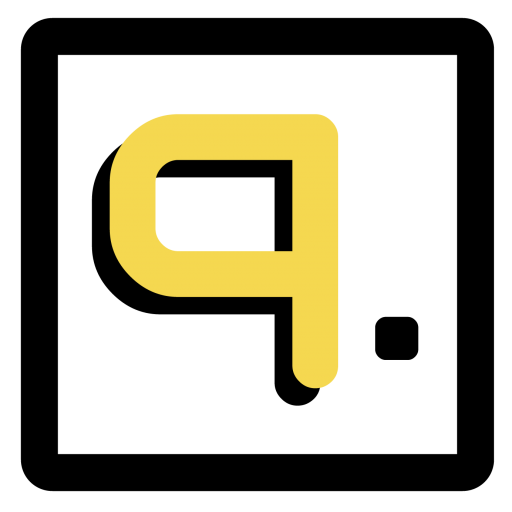 So many new artists have entered the industry, but only a few have managed to maintain consistency in the midst of the noise. Even in an oversaturated market, a music label's usefulness as a launchpad for artists remains unaffected. In the music industry, a label's exposure and opportunities are still unmatched. QEPD Music Group is an up-and-coming label that helps musicians launch their careers. Unlike other labels in the field, QEPD Music Group prioritizes the flexibility, convenience, and promotion of its artists over the brand's growth. More information on QEPD Music Group can be discovered here.
QEPD Music Group has worked hard to set itself apart from its competitors since its beginning a few months ago. The label has implemented a set of exclusive artist-friendly standards that enable artists entire creative freedom while still partnering with QEPD Music Group. The goal of founding the music label is to develop cultural icons who will have an impact on future generations, rather than just trending performers.
The label provides long-term freedom to the artists with whom it works and limits touring royalties and merchandising rights. As a result, the artist is never bothered by the contract. Every phase is carried out just after the artist has given his or her approval. To ensure that musicians contracted with QEPD Music Group are fairly compensated, the company offers a reasonable advance, with the balance due upon signing the contract or as specified in the contract.
QEPD Music Group is aware of its artists' public image and will go above and beyond to maintain it in this competitive industry. It has a large network of media channels across several platforms that provide comprehensive coverage of the artist's achievements. In addition, QEPD Music Group releases albums and singles both physically and digitally to ensure that they reach their intended audience. From creating a professional profile to employing a press secretary, QEPD Music Group goes to great lengths to ensure that the musicians with whom it partners achieve recognition.
QEPD Music Group isn't about getting people to listen to an artist's music because platforms like Spotify and SoundCloud can provide it as well. The music label is committed to establishing the identities of its artists in order to establish their personalities in the eyes of the public. Because creative music deserves the best launch pad, QEPD Music Group is now looking for fresh and distinctive talent to collaborate with.