Spotlight On: Saudi Shuler's "Country Cookin" Restaurant!!!
The North Philly-based entrepreneur, known for her philanthropy and for the time she rented a camel for her son's prom, is certainly a local celebrity in her own right.  Saud has a heart for her people, and they listen, as reported by The Philadelphia Inquirer.
She's a social media celebrity who's also deeply rooted in her community. It's why we wanted to shed the light on someone who is helping the Black community. It is my pleasure to write about someone who is not only a young Black woman but because Saudi has proven time and time again, you don't have to be wealthy to help your community.
Saudi Shuler Changing The Game One Plate At A Time
I can only speculate what Saudi would say about why she cares so much for her community. However, we can trace her commitment to those less fortunate back to her roots. Saudi is the niece of youth advocate and entrepreneur Daryl Shuler. In case you are not familiar with the Shuler name, the late boxer James "Black Gold" Shuler is her uncle. James, Marty, Dwayne, Chauncey, and Darryl were boxers out of boxing great "Joe Frazier's" gym on Broad Street.
Unfortunately, James and Chauncey are no longer with us (R.I.P. my brothers). However, Saudi's family including her grandfather Paul Shuler, who we all called Mr. Paul, and her grandmother, Betty Shuler the importance of giving back. It is with these values Saudi embarked on selling dinners out of her house. Successfully, I might add. That is where "Country Cookin" got its start. (Reminds me of Nike).
Not to mention, Saudi lets people know that a lot of her creative dishes came from the late Mr. Paul and Mrs. Betty Shuler (her grandparents) So when you think about Saudi's commitment to the Black community you don't have to look far. The spirit of community service has been passed down to her.
With that said, let's focus on Saudi's wonderful soul food restaurant.
Up until last year, Saudi's restaurant was in the heart of North Philadelphia. Country Cookin was directly in the middle of 22nd street. The beautiful pink and white sign which showcases Saudi's famous soul food is was a local hot spot for southern cuisine. Even more interesting, Saudi's warm, funny, street persona compliments her southern cooking wonderfully. Saudi is known for making a mean eggaroni and cheese aka mac&cheese. Her seafood salad brings people from miles around. It's the cabbage and sweet potatoes, for me (In my Saud's voice).
Some may remember Saudi for the lavish prom she gave her son, JJ back in 2017. In fact, Saudi flew in a camel and desert sand. To top it all off, JJ aka Son Son was escorted to his prom in 3 luxury cars accompanied by 3 gorgeous young teen girls. While some thought it was over the top, you must admit it was pure genius on Saudi's part. This was the first time a camel and theme based on Dubai was seen in the "hood." Local news outlets showed video footage of the prom on the evening news.
There is no doubt Saudi's creative mind prompted her to create all of the great back–to–school drives and free food give-away in North Philly. You must have a great deal of love and dedication to doing what Saudi does each year. During one of her contests, Saudi gave the winner a minivan. Saudi employs a lot of black youth in the community. Saudi caters for big events. Including hosting charity events on her own. She is the author of her own memoir.
More recently, Saudi had a dream. The next day, Saudi went onto her Instagram live to announce she was going to help another entrepreneur with their business venture.
Well, this was one of the most generous acts thus far.  The contest allowed entrepreneurs from all over the country to enter. Because of Saudi's huge following on social media and the success of her business, by the way, which is now at "The Fresh Grocer" on Monument Road, in Philadelphia many people entered the contest. The contest titled " Aunty Saud And Friends" Dream Business Program" was extremely successful.
When Saudi decided to do the contest many of her successful friends agreed to partner with Saudi and give donations and free business services to the winner.
The most unique part of the contest, contestants were able to pitch their business on Saudi's Instagram Live. Inspiring entrepreneurs came from as far as Florida and California. Some drove down from Ohio, some took planes from Florida. Out of all the hundreds or thousands of contestants who entered the contest, 13 were chosen. In grand fashion, Saudi invited the 13 contestants to a beautiful venue last Monday. The winners were announced, yes I said winners. The presentations were so impressive to the judges that more than one winner was picked. The grand prize went to @grandeur_customs. This young man makes handmade furniture. Another, thing worth mentioning, Saudi and the judges made sure the final 13 contestants did not walk away empty-handed.
Did I forget to mention, Saudi has a YouTube channel where she cooks recipes you can make at home. There is no way I can sum up how much Saudi has given back to the black community. Despite Saudi having Covid -19 last year, Saudi never stopped giving back. Even when she was close to death in Temple Hospital she jumped on Instagram. Saudi encouraged everyone to wear their masks. Saudi is simply marvelous. Furthermore, Saudi has overcome some insurmountable odds in her personal life as well as her business. People have criticized her and tried to dampen her shine. But she has never deterred from her God-given assignment. Saudi is the epitome of a warrior.
Hopefully, I have given Saudi her just due. In my lifetime, I have never seen anyone who has given more to her community.  Saudi Shuler, we celebrate you here at Hip Hop News Uncensored. Hopefully, we will all take a page from your book and give back.  Keep shining Sistah, Keep Shining!!! In Saudi's famous words "Yall See It"
Dark Lo x Havoc Release 'Extreme Measures' Project & New Video for "Mob Tales"
Born and raised in Philadelphia, Dark Lo is best known for bringing his signature gritty delivery and street bars over smooth, soulful production.  Also known as "The Crook", Dark Lo spent the majority of his young adult life in and out of prison. It wasn't until Lo met AR-Ab that he turned his attention to hip hop.  Despite always having a passion for music, AR-Ab convinced Lo of his talent and he decided to take his craft to the next level.  Over the years, Dark Lo has proceeded to release several acclaimed projects and was named one of Complex's 'Underground Rappers You Should Know'. 
Currently, Dark Lo and AR-Ab are embroiled in two high-profile cases, with AR-Ab currently incarcerated with a 45-year sentence after he was arraigned with eight other individuals on trafficking and distribution charges in Philadelphia in October, 2018.  Dark Lo will begin serving the remainder of his seven+ year sentence for witness tampering on 9-30-21.With his last project as a free-man, Dark Lo called upon the legendary Havoc of Mobb Deep, who produces all eleven of Extreme Measures tracks and also adds his signature flow and voice on two of them as well.Today, the duo unveiled their new collaborative project and also released a new visual for "Mob Tales," which can be viewed below. "Mobb Deep, Havoc, Prodigy (RIP!)-they are some of my rap idols, so it was a great honor for me to be able to work with Havoc on an entire project" Dark Lo commented.  ""This is one of my best pieces of work and it was a pleasure to work with Havoc."
 "I'm really hyped about my project with Lo.  I haven't done a lot of collab projects, but out of the ones I've done so far, this is shaping up to be one of my favorites. It's been a minute since I worked with an artist that has such a gritty sound; and that appeals to me" Havoc stated.  "Gritty and grimy is that kinda lane I like to work in most.  Lo, and I lived in that lane with Extreme Measures.  Definitely something the world needs to hear."Dark Lo x Havoc's Extreme Measures is now available!
ILY Truly Drops 'No Way Girl'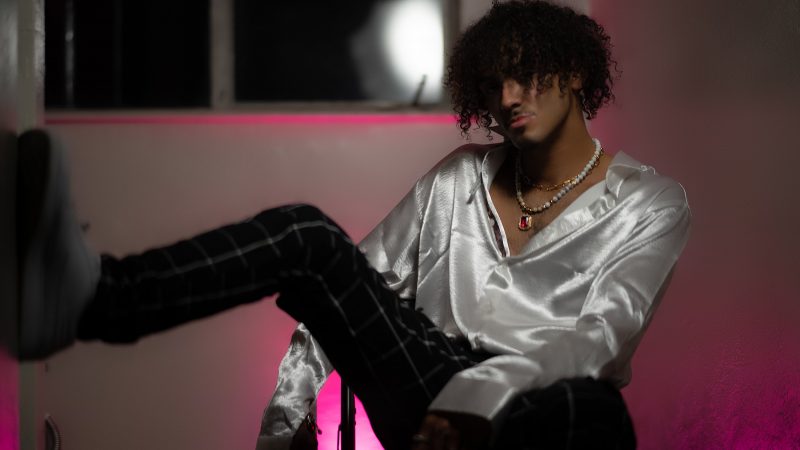 Kenosha, Wisconsin based hip hop artist and record label owner ILY Truly made his return to the spotlight with his newest release 'No Way Girl'. The artist dropped both the audio and an official visual which can be viewed on YouTube.
'No Way Girl' comes as a follow up to his last single 'Baby I' which features vocals from Ne-Yo. The new single features a melodic beat, catchy chorus, and purposeful lyrics about a mans relationship with a woman that he knows is no good for him. The official visual has been viewed by almost 20,000 people and the audio has been streamed a similar amount of times on Spotify.
You can watch the official visual here: 
You can follow ILY Truly here: 
ALBUM SALES (week 38, 2021): Lil Nas X, Drake, Kanye West, Doja Cat & more!
Here's our weekly overview of Hip-Hop and R&B album sales in the US, including an update on where the albums land at the Billboard 200 chart.
This week's overview includes the first week sales of Lil Nas X's debut album MONTERO, which debuts at #2.
| | | | | |
| --- | --- | --- | --- | --- |
| Chart # | Artist(s) | Album title | Sales | Sales + Streams |
| 1 | Drake | Certified Lover Boy | 3,761 | 169,547 |
| 2 | Lil Nas X | MONTERO | 22,452 | 128,691 *DEBUT* |
| 4 | Kanye West | Donda | 1,385 | 58,075 |
| 6 | Doja Cat | Planet Her | 490 | 48,043 |
| 12 | Baby Keem | The Melodic Blue | 145 | 28,255 |
| 14 | Pop Smoke | Shoot For The Stars, Aim For The Moon | 596 | 22,191 |
| 15 | Lil Baby & Lil Durk | The Voice Of The Heroes | 72 | 21,441 |
| 18 | Lil Baby | My Turn | 266 | 20,439 |
| 20 | The Weeknd | After Hours | 845 | 19,187 |
| 21 | The Weeknd | The Highlights | 762 | 18,592 |
| 22 | Post Malone | Hollywood's Bleeding | 221 | 18,141 |
| 23 | Trippie Redd | Trip At Knight | 86 | 17,859 |
| 24 | Juice WRLD | Legends Never Die | 491 | 17,768 |
| 25 | Polo G | Hall Of Fame | 176 | 17,403 |
| 27 | Justin Bieber | Justice | 1,24 | 17,021 |
| 28 | Moneybagg Yo | A Gangsta's Pain | 385 | 16,947 |
| 29 | Juice WRLD | Goodbye & Good Riddance | 142 | 16,670 |
| 30 | J. Cole | The Off-Season | 3,088 | 16,429 |
| 39 | Machine Gun Kelly | Tickets To My Downfall | 760 | 14,328 |
| 42 | Eminem | Curtain Call | 532 | 13,245 |
| 45 | Travis Scott | ASTROWORLD | 617 | 12,855 |
| 47 | Polo G | THE GOAT | 99 | 12,749 |
| 48 | Lil Tecca | We Love You Tecca 2 | 47 | 12,644 |