South Carolina Based Artist/Label Owner Lex the Don Launches New Artist Website
Following the release of his latest single "My Life" produced by Jee Juh Productions, recorded mixed and mastered by platinum engineer Phil Duckett, TBT Entertainment Music Group artist and owner Lex the Don has recently launched his new artist site "Lexthedon.com".
The streamline site's home page features an ariel shot of his beloved hometown of Brooklyn and and is easily navigated to all points of interest ranging from "New Releases" to videos including but not limted to embeds from his YouTube Vevo channel to exclusive interviews. Visitors and subscribers alike can also stream and purchase/download his latest releases directly on the site.
This is a great feature considering the recent trend of most major retail sites now requiring consumers to download their app to stream or purchase from a mobile device. In addition to direct downloads, the site also provides links and real time feeds to Lex's social media profiles, news/magazine articles, press releases and tour updates.
Fans can also subscribe and enjoy exclusive perks such as re-releases and sneak previews. Merchandise and concert tickets can also be purchased on the site as well. Overall the site is well designed and packed with entertaining content to keep fans engaged and tuned in for more. You can view Lex's new site at Lexthedon.com. Be sure to subscribe.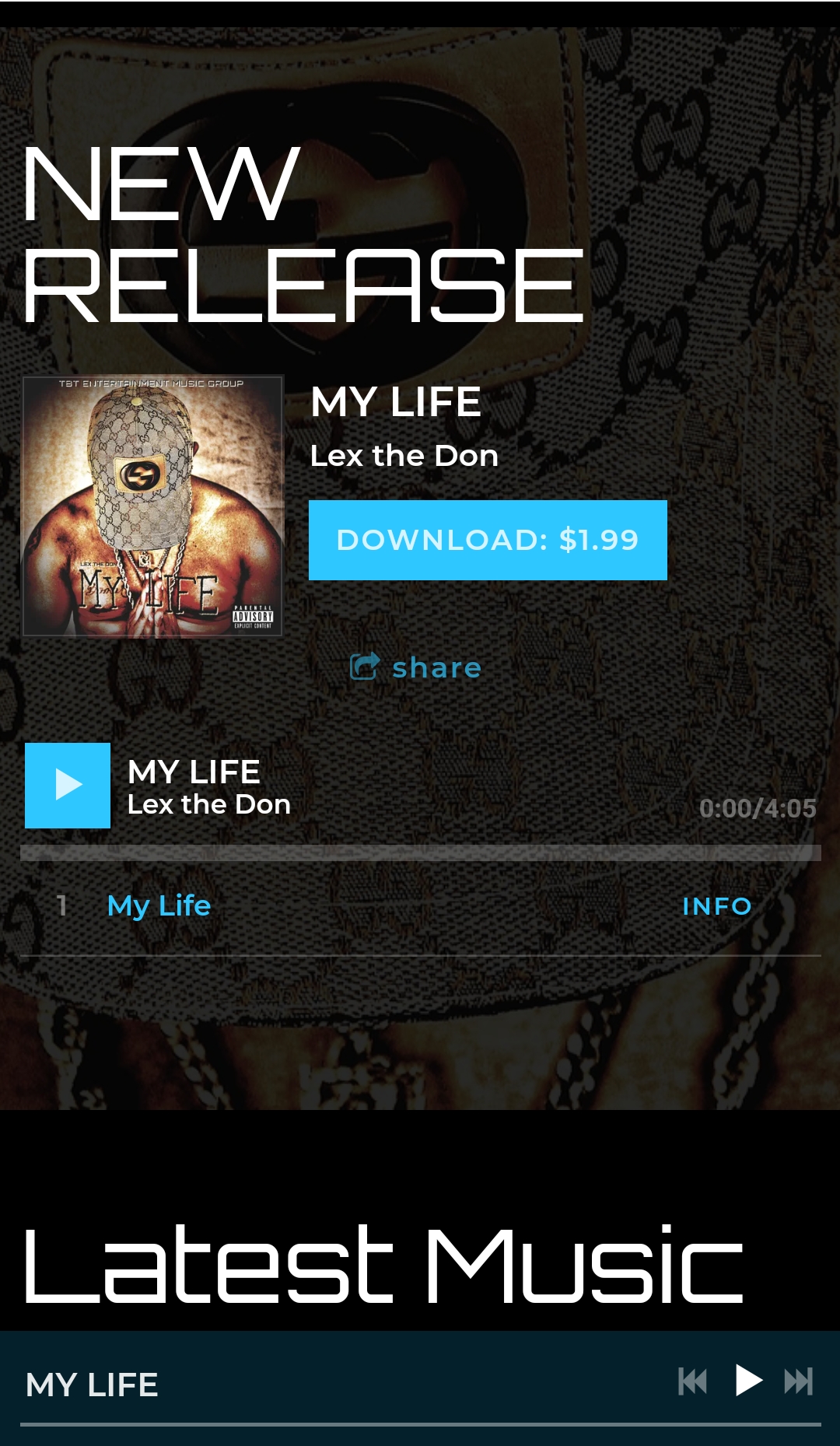 Connect with Lex The Don on social media for updates on new music, videos, and more; @lexthedontbt
AntSir- A memorable Introduction | 24Hip-Hop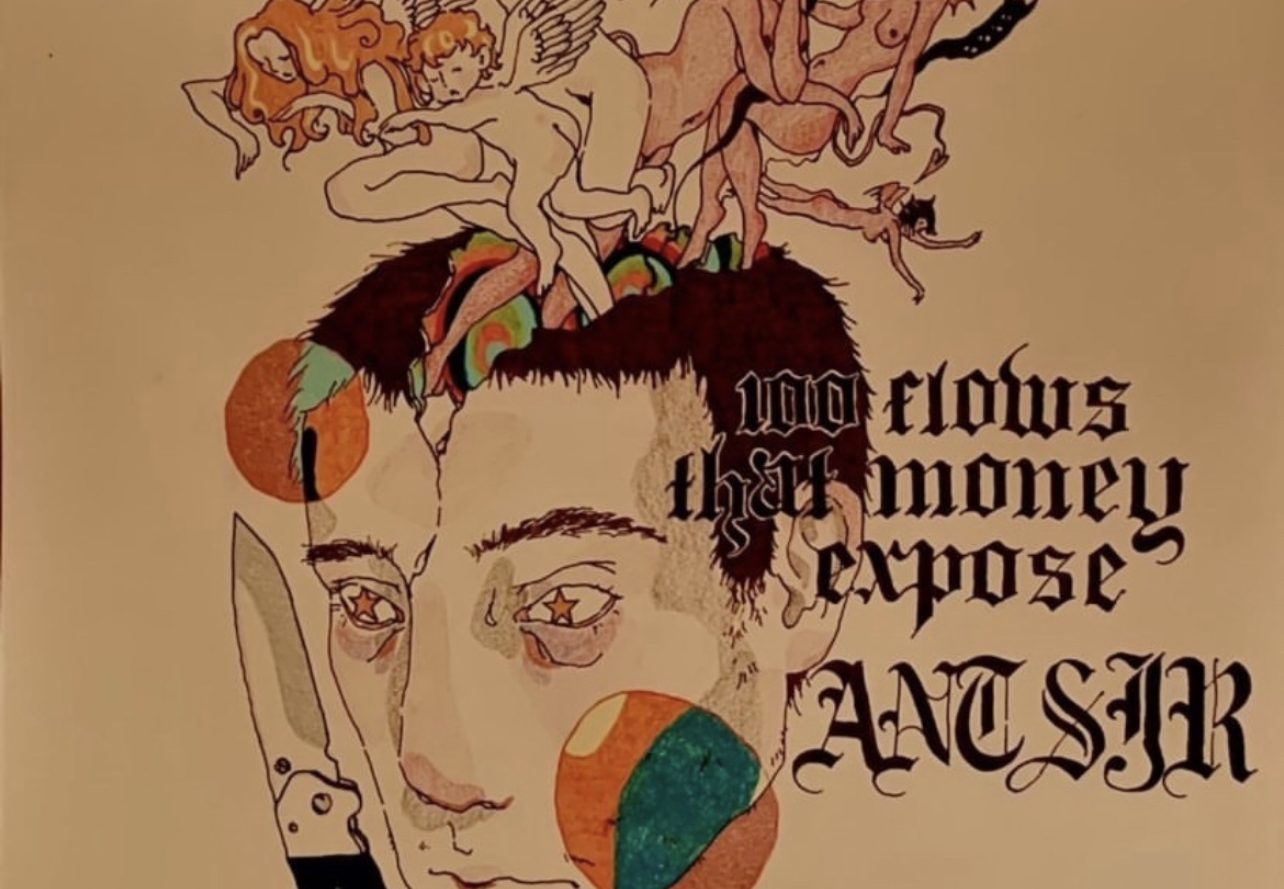 Tell us about you:
Ruggiero, famously known as AntSir, is an American professional musical and songwriter from Torrington, Connecticut.
What makes you different?
The things that make me different from the rest is I have a drive that can't ever be stopped I don't rest until I fulfill my goal and reach as close to perfection as it can get. I've always been like that since I was a child it's just who I am. I don't sugar coat anything because if I did that I wouldn't be real. Real is truth and that's what I like to base my whole movement on is truth and being real. I'm a different type of artist because compared to these new guys and myself our lyrics don't relate at all they talk about the same stuff the stuff that sells and appeals to the masses I speak from my soul I speak from my oppression that I faced my trials and tribulations things that motivate me I tell stories I could go on and on but I'm going to stop there just listen to the lyrics listen to the flow the beats and the lyrics dancing look at and into that. I'm different man and I want to show the world that.
What do you want to accomplish in life?
I want to accomplish more than my parents did but also build off the foundation that they built around family and respect. I want to take everything I do to the next level and I want to keep leveling up with time I don't ever want to reach my peak in anything that I'm passionate about and I do. I also eventually want to meet that special someone I want her to knock me off of my feet but be there to coach me back up in a sense pick me up when I'm down. I want that love only seen in movies. I want a girl who's photograph is for me and me alone. I want a wife I don't want someone who wants to play games and wants to lie and cheat and steal. I'm too old but still young you know what I mean. But when I find that special girl I'll feel accomplished that's something I want to accomplishing this life time.
Where do you see yourself in 5 years?
That seems far away but really it isn't at all, but if I keep up at the rate I am going with doing the promos a lot making the mixtapes working on albums and dropping singles with good artwork and good promotion with my team behind me there is no telling where we could really take this. I can't tell you where I see myself in 5 years because only lord knows that I can tell you where I hope to see myself in 5 years and that is at the top of the game creating among greats in the hip hop game. It's all I ever wanted in life it's my sole purpose so I put my all into it my soul included I'm going to make my dreams reality.
What do you bring to the music world?
I bring a lot to music. I bring a flow unseen I bring wordplay that needs to be heard. My lyrics are not like any the things I say I find within my soul I unlocked my mind and heart from the shackles of the media and what they say you can and can't say. I talk on some similar topics but I also speak on a lot of things artists don't talk about and when they do they lose everything because they are taught not to bring up that stuff. But if you serve god and ur gift is from god then your suppose to talk on things that he wants you to speak on no matter what the outcome may be.
What type of legacy do you want to leave behind?
The legacy I want to leave behind is so large that I can't even begin to think about it. I want my family to be set for life for generations and generations. I want them to have as much money as they could ever desire. I want them to have no needs and no wants. Money isn't everything but it certainly can be something. It can change peoples lives in many ways. A legacy is what someone inherits I also don't want to just give it to my family I want them to work for it in ways. Nothing in this world is free everything comes with a price and that price most of the time doesn't involve paying money to get the item. It takes sacrifice.
"Fearless" from Nathan Sanahuja hits the Internet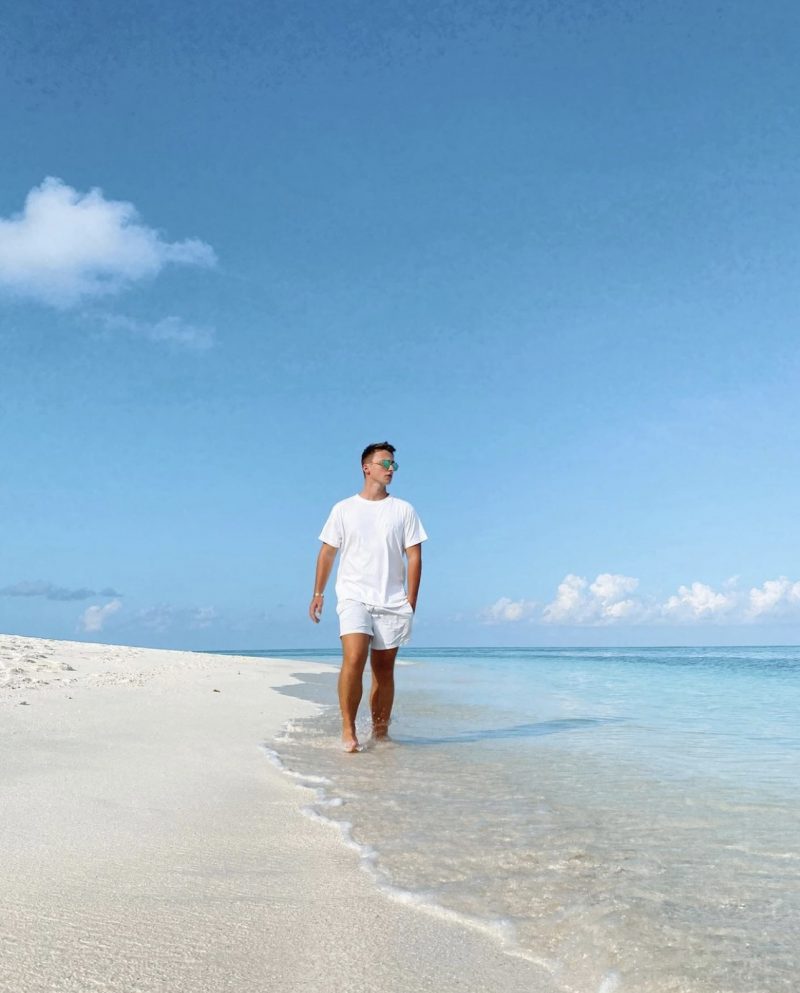 "Fearless" has smashed streaming records since its release. The song has been credited with Nathan Sanahuja's popularity. As a result, it's impossible not to admire his talent.
Nathan's most recent EP has three songs. The listener's feelings are captured in all three tunes. Given the engaging tune, it's no surprise that you'll want to listen to each song again and over again. And you can tell if an artist's songs are good by listening to them over and over.
Nathan's greatest skill is his ability to blend a wide range of sounds into a lovely song. In his new song "Fearless," you can hear that harmony. Everything is set out in such a way that it puts your mind at ease.
To listen to "Fearless":
https://open.spotify.com/artist/2wdkizooAPcumOpOg72GHk?si=_e-pgLgbSzeXCheFXCe1wg.
For future updates, follow Nathan on Instagram at:
 "Alive" by Samaha Studios kickstarts your day with exciting and fun energy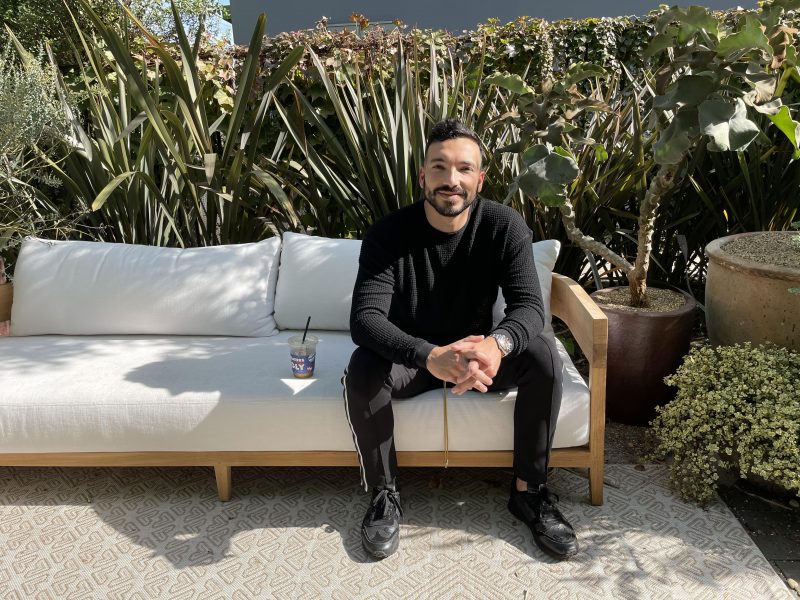 "Alive," a new song from Samaha Studio, was recently released. The song has been described as taking the listener on a journey. The song has been trending on social media for a while now, with over a thousand streams. The song is popular with fans all around the world.
Because they are new to the music industry, Samaha Studios has only been around for a brief time. They were mostly unknown prior to the release of the EP. They've been in touch with music for a long time, as they're from LA. It's no surprise that their skill was cultivated in LA, which is known for its parties and music. But what's the secret to their current popularity? Listen to "Alive" and everything will make sense.
Rumor Records handled the mastering and production of "Right Here." They devoted special attention to the tiniest elements when creating this track. Their anxiety is reflected in the song. It should come as no surprise that listening to them makes you happy.
You can find the entire EP on Spotify here:
https://open.spotify.com/track/2uLj4SWUWzbTius8x6sdpe?si=8a605e5687594016.
Check out Samaha Studios and their latest releases and updates on their Instagram at: