Songwriting Tip – Structure of a Pop Song
When it comes to writing pop songs, there is a general formula that is used for the song structure. But before we even approach the specific structure of a pop song, it is important to know the purpose of a pop song because it helps in making the most of the structure.
Purpose of a pop song
The purpose of the pop song is to get the song hooked to listeners as soon as possible and to keep the listener stay interested as long as possible in a span of about 3 to four minutes. This is the age of consumerism where people buy, then get bored, then buy again, then get bored again, and so on and so forth. it's a cycle. The same goes for pop music today. People listen from finding highly ear grabbing music, then get bored, so they listen to new songs, then they get bored again. So the pop song basically needs three things: familiarity, variety, and a hook.
Structure
So with knowing that we want the song we write to hook onto listeners, how does that translate in the structure of a pop song? We have to figure out what doesn't work first, then lead up to what works and what works well.
Here's a question. Would a song that was all verses work as a pop song? I don't think so. Why wouldn't it work? It wouldn't work because you would get bored of the song quickly. The verses could be catchy, but if there isn't anything to change it up, it will get old quick. So what do we do? Add another section.
So the lesson here is to bring variety to the song and stray away from having the song too mundane. But on the flip side, having too much variety wouldn't work either. For example, if you introduced a new section every time without repeating a section, it would be hard to take in the song. Let's say I had a song that had the structure A – B – C – D (each letter represents an individual section. In order for the listener to gain some sense of familiarity, he or she will have to hear the song again probably for a couple times even if each section was catchy. But if you had a song that reintroduced sections like A – B – A – B, the listener can gain familiarity within one or two listens. But remember that the song has to keep the listener interested with the hook.
The general structure of a pop song is A – B – A – B – C – B aka verse – chorus – verse – chorus – bridge – chorus. This works so well because not only does it add a sense of familiarity by repeating sections A and B, there is a sense of variety with the addition of section C. Then familiarity is reinforced with keeping a sense of freshness by ending the section with B. This structure of a pop song is effective when the hook is carried in the chorus section where lyrics stay the same each time the section is sung.
You can use A – B – A – B – C – B as the base for your song and add sections to it to add the effects of familiarity and variety. Here are some examples.
A – A – B – A – B – C – B
A – B – C – A – B – C – D – C (This is known as verse – prechorus – chorus – verse – prechorus – chorus – bridge – chorus)
A – B – A – B – C – A – B
There are many options when it comes to the structure of a pop song. Remember that having just the structure of a pop song isn't what makes a song popular. It needs a hook which is usually in the chorus section of the song. Have fun coming up with your structure!
Cardi B's 'Bodak Yellow' Video Scores 1B Views On YouTube
Just a few months after "Bodak Yellow" by Cardi B was certified Diamond by RIAA in March, the track reaches another milestone, this time the video for the song scores the impressive 1 billion views on YouTube.
While enjoying her pregnancy, Cardi went on Twitter to share the good news, confirmed by chart data (@chartdata) and as you can see by YouTube of course.
To celebrate the new milestone, Bardi shared a short tweet and revealed the fact that the making of the "Bodak Yellow" video cost like $15,000.
fifteen thousand dollars, A billion views later !!!!! Wow that's crazy ! Super dope .Thank you all for all the support through out the years….. Back to the lab. Love & appreciate y'all . https://t.co/JOqz6nd5wl pic.twitter.com/vaxatTGsjZ

— iamcardib (@iamcardib) August 2, 2021
"fifteen thousand dollars, A billion views later !!!!! Wow that's crazy ! Super dope .Thank you all for all the support through out the years….. Back to the lab. Love & appreciate y'all ." Cardi B wrote.
Directed by Picture Perfect, the video was dropped on June 25, 2017, and by now it is the first video by a female rapper to reach 1 billion views so fast.
Check it out below via YouTube.
---
Related
2 Chainz Reveals New Album 'Dope Don't Sell Itself'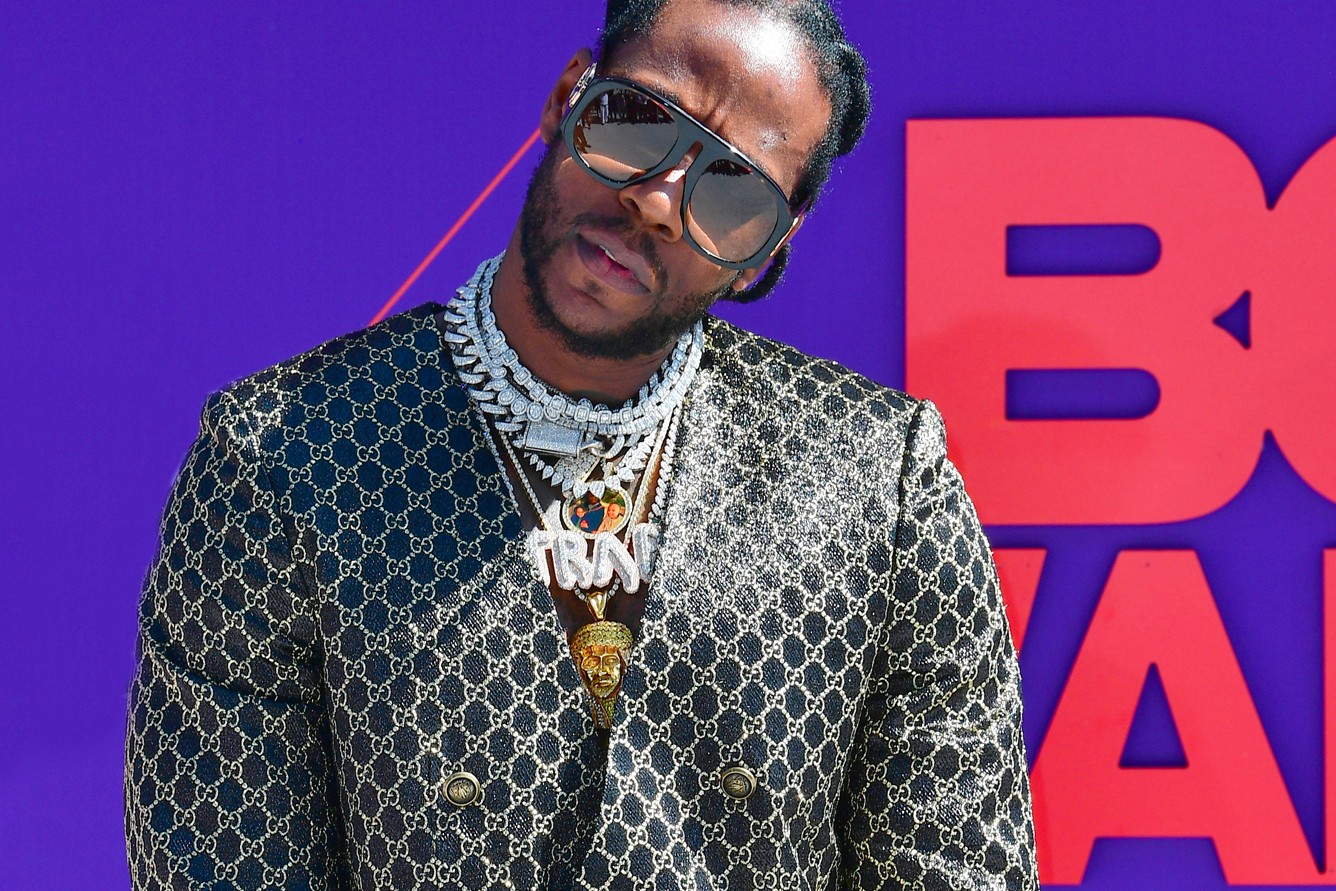 2 Chainz closed out 2020 with the release of his album So Help Me God which was a big one for him because at the time, it was set to be his last album before he left Def Jam and went indie. However, when the album dropped, he revealed that he'd gotten an enticing offer from the label which was making him reconsider.
Since the release of that album, we've heard from the Atlanta rapper only on features like the one he did for Gucci Mane's Ice Daddy album and 'Baddest' with Yung Bleu. Tonight though, the rapper has revealed some massive news about his upcoming solo effort.
Earlier this evening, 2 Chainz performed at HARD Fest in San Bernardino which Future, Don Toliver and more big names were on the bill for. After a set where he performed a wide range of his hits, the rapper announced the title of his next album for the first time ever.
It's called Dope Don't Sell Itself, which is perfect for him. You can check out a clip of him making the announcement below.
In recent news, Rapper Blueface Punches Fan After Winning His Bare Knuckle Boxing Match
Grandmaster Flash Says the Next Dr. Dre Album "Will change the game"
Grandmaster Flash uploaded a picture on his Instagram account with Dre and reignited the rumors for Dre's highly-anticipated DETOX album. There is a new hope that soon we will see and hear the project.
It was always like this – the bigger the music star is, the bigger is the excitement when it comes to releasing a new album or a track. That is why probably we are waiting for the most famous rappers to make their next move. Probably this is the case with Dr. Dre's album called Detox, which has become part of the hip-hop culture even before being released.
Grandmaster Flash was the person who backed up the rumors that are circling the web for a while by publishing the pic. He shared the news for the secret meeting with the music mogul and the topics they've talked about for several hours. It seems like from the post that Grandmaster listened to something because he made it clear for everyone that Detox or however it will be called will be a game-changer in hip-hop music.
"Here in LA doing the Disco Oasis with Nile Rogers tonite, I get a call from one of my heroes he invites me to the CRIB he takes me down to the STUDIO he played me a project that will change the game!! Totally incredible, we top off the day for 2hrs talkin about Music, Family Health and Life thanks for the Invite Dr Dre," Flash wrote.
The meeting was epic and we are all waiting for certain results from it. There is a very long list of people, who would be happy to receive a call from Dre and work with him. Few are lucky enough though.
It seems like the hip-hop legend Grandmaster Flash, will play an important and key role in the Detox project.
Looking forward to seeing real stuff, as rumors say that it could be possible out before the end of 2021.
---
Related