Rising R&B/Hip-Hop Specialist Juwan Shares New LP 'Writer's Block'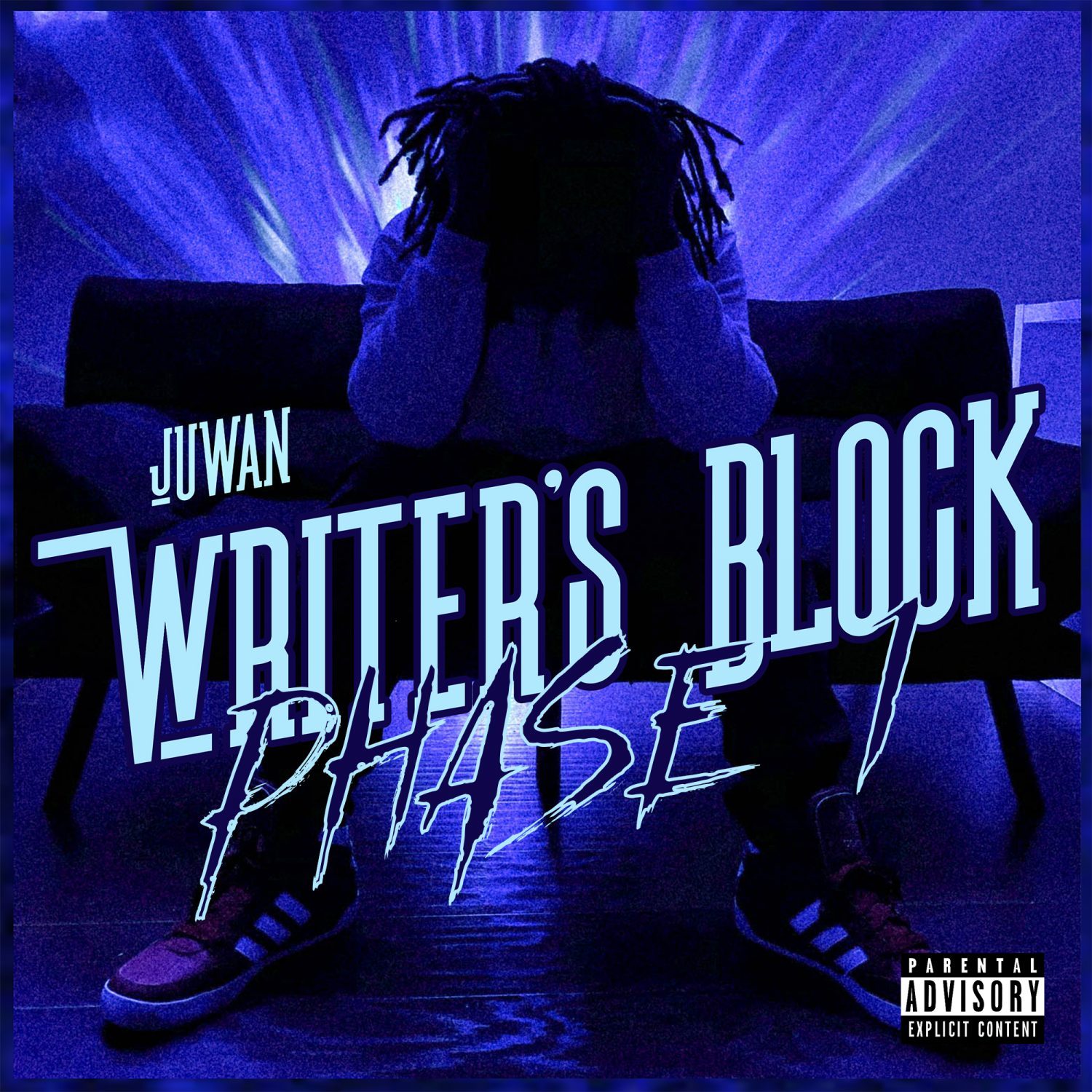 R&B/Hip-Hop specialist, Juwan, has spent the greater part of the last two years finely crafting, writing, and polishing the very first installment of his "Writer's Block" series. Titled 'Writer's Block: Phase I', the 10 track LP provides a cinematic snapshot into the artist's ability to traverse Hip-Hop and R&B, and showcases his impeccable songwriting talents.
Recorded, mixed and mastered by Juwan himself at his own Tru Harmony Studios, the LP features collabs from upcoming artists such as Slim Flock, Veshone, Marriott, Tyshan Knight, and Temi. Spanning an eclectic range of instrumentals, sounds, and themes, 'Writer's Block: Phase I' demonstrates Juwan's evolution from engineer to an all-encompassing artist.
While the juxtaposition of atmospheric pads, pounding 808s, and Juwan's angelic vocal leads in 'Back To The Basics' kick off the LP in brilliant fashion, 'D.N.T.L' offers a lighter and undeniably catchy summer vibe with a sound that echos artists like The Weeknd and Bruno Mars. 'Make You Proud' takes the LP down a more seductive route, and is certainly a reflection of Juwan's deep love for the R&B genre.
Notably, 'End Of The Road' completely switches the tempo of the LP. High-octane, impassioned lyricism, and ridiculously clean production make it a superb hip-hop record with influences from the modern-day trap sound. It's undeniably one of the highlights of the song.
Indistinguishable in quality from music put out by those at the top of the billboards, this project is a true showcase of both Juwan's diversity and prowess as an artist. 'Writer's Block: Phase I' is available on all streaming platforms now. Do yourself a favor and go listen to this project the first chance you get!
Connect with Juwan on social media for updates on new music, videos, and more; @thisisjuwan96
NEW VIDEO: Quavo & Yung Miami – "Strub Tha Ground"
Quavo and Yung Miami from City Girls have teamed up on a new single titled "Strub Tha Ground". It comes with an accompanying video.
No word on what forthcoming project this track will appear.
Listen and watch below:

The post NEW VIDEO: Quavo & Yung Miami – "Strub Tha Ground" appeared first on Fresh: Hip-Hop & R&B.
Wale Unveils 'Folarin II' Ft. J. Cole, Rick Ross, Maxo Kream & More
Photo Credit: Warner Records
The notion of evolving is quite prevalent on Folarin II, in fact, we think it might have been Wale's guiding light. On the album he shared, "You're going to constantly become a bigger critic of yourself and I think that whole idea manifests itself on this project."
On a list filled with all of the things Wale is good at, rolling out singles that stick is one. In this space, that's not a small feat. 
"Poke It Out" featuring J. Cole, "Angles" with Chris Brown, and "Down South" which features Maxo Kream and Yella Beezy were the palette cleansers that arrived before midnight on Friday. Each of these tracks prepared fans for the truth-telling journey that is Folarin II (out today). 
His 2012 mixtape Folarin is the precursor to Folarin II, on the latest installment, Wale is back in rare form, he's lyrical and honest. He addresses woes and tribulations, but he also touches on love and the demons that often visit him. It's evident on this full-length that he's still learning lessons on a daily basis about how to handle fame and money. There are jaded moments on this release, but there are also tracks that speak to him being grateful for his growth as an artist. 
"We just constantly evolve and if you really care about your craft, it's going to constantly evolve," he shared in a new Apple Music interview. "You're going to constantly become a bigger critic of yourself and I think that whole idea manifests itself on this project."
The notion of evolving is quite prevalent on Folarin II, in fact, we think it might have been Wale's guiding light. On why he was ready to drop this album he shared, "The hunger is there, you know what I'm saying. I mean, and I never wasn't hungry, but I'm just saying it's just hitting a little different now." 
Wale's Folarin II is his way of giving himself his own flowers. The road to riches is often difficult, this album proves that through pain and unsavory experiences, he has come out triumphant and is still able to create music that resonates. 
Stream Folarin II below.
6ix9ine's Former Manager Shotti Needs Financial Support!!!
Rapper Tekashi former crew member Kifano"Shotti Tr3way"Jordan needs financial help. The alleged head of "The Nine Trey Gangsta Bloods." He is serving considerable time in prison. Jordan was indicted on Racketeering charges, and Jordan was sentenced to 62 months behind bars. Jordan has spent a fortune on attorney's fees. As a result, Jordan has depleted his funds. Therefore, he is asking for help to present his appeal.
Jordan Wants Free Representation
In his quest for his freedom, Kifano"Shotti" Jordan is unable to file an appeal unless he gets a new attorney. According to court documents, Jordan has only $1200 to his name. And, Jordan can no longer afford attorney fees, as reported by Black Sports. Jordan cited the Criminal Justice Act (CJA) in the appeal documents filed in the U.S. Appeals motion on October 20, 2021. Some of what Jordan mentioned in the petition was,
"The petitioner's case is complex and beyond any understanding, he has of the law and its procedures," the document read. "The petitioner desperately needs the help of legal counsel to properly prepare the issues and supporting facts and laws to support each issue that will be presented before this honorable court."
It all comes down to whether Jordan can get the help he needs. As we all know, attorney fees can add up. In Jordan's case, he is out of money.  Let's revisit the case for a moment; Jordan aka Shotti and five other defendants from Tekashi's crew were indicted on Racketeering. And, even though Tekashi was involved in the alleged crimes, he got off easy, in my opinion.
But some think Tekashi was planted as an informant all along. In other words, the Feds allegedly used Tekashi to bring the gang to an end. Or at least, that is what we have come to believe. With that said, Jordan and the other men are currently spending significant time behind bars. But Tekashi is free to move on with his life. At any rate, Jordan needs a free attorney to move on with his appeal. Have you heard the old saying, "Crime Does Not Pay", so there you have it?
Check out the video above for more details.
For more Hip Hop Entertainment, check out Hip Hop News Uncensored. It's the best Hip Hop YouTube channel.