Rising R&B/Hip-Hop Specialist Juwan Shares New LP 'Writer's Block'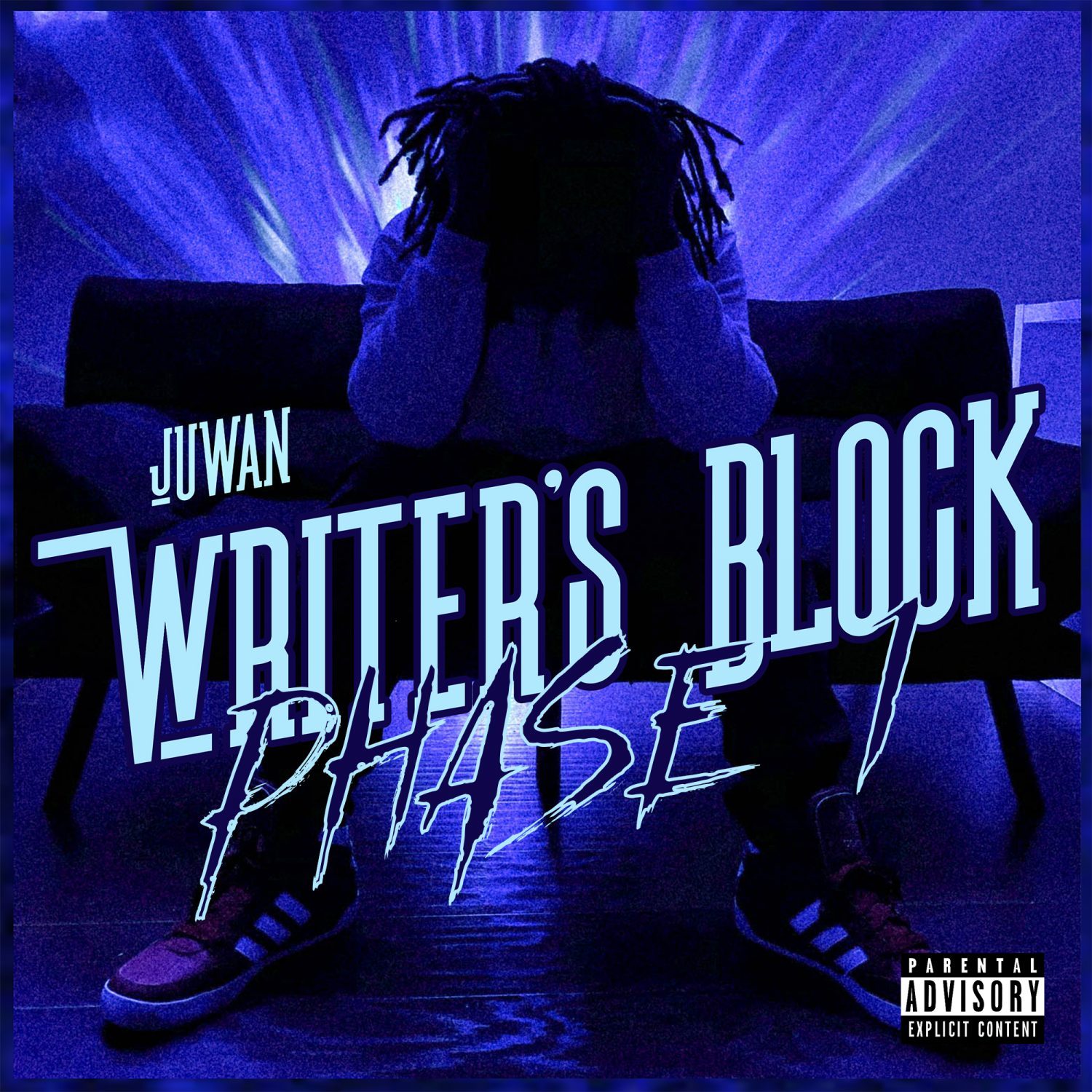 R&B/Hip-Hop specialist, Juwan, has spent the greater part of the last two years finely crafting, writing, and polishing the very first installment of his "Writer's Block" series. Titled 'Writer's Block: Phase I', the 10 track LP provides a cinematic snapshot into the artist's ability to traverse Hip-Hop and R&B, and showcases his impeccable songwriting talents.
Recorded, mixed and mastered by Juwan himself at his own Tru Harmony Studios, the LP features collabs from upcoming artists such as Slim Flock, Veshone, Marriott, Tyshan Knight, and Temi. Spanning an eclectic range of instrumentals, sounds, and themes, 'Writer's Block: Phase I' demonstrates Juwan's evolution from engineer to an all-encompassing artist.
While the juxtaposition of atmospheric pads, pounding 808s, and Juwan's angelic vocal leads in 'Back To The Basics' kick off the LP in brilliant fashion, 'D.N.T.L' offers a lighter and undeniably catchy summer vibe with a sound that echos artists like The Weeknd and Bruno Mars. 'Make You Proud' takes the LP down a more seductive route, and is certainly a reflection of Juwan's deep love for the R&B genre.
Notably, 'End Of The Road' completely switches the tempo of the LP. High-octane, impassioned lyricism, and ridiculously clean production make it a superb hip-hop record with influences from the modern-day trap sound. It's undeniably one of the highlights of the song.
Indistinguishable in quality from music put out by those at the top of the billboards, this project is a true showcase of both Juwan's diversity and prowess as an artist. 'Writer's Block: Phase I' is available on all streaming platforms now. Do yourself a favor and go listen to this project the first chance you get!
Connect with Juwan on social media for updates on new music, videos, and more; @thisisjuwan96
Young Thug Reveals Release Date For Next Album "PUNK"
During his NPR Tiny Desk concert, Young Thug announced the title of his new studio album. The rapper has also revealed the release date of the project.
The album will be titled PUNK and will hit stores on October 15th. The rapper also debuts four new songs during the session.
Watch the full NPR Tiny Desk concert below:

Nicole Kidman Weaves A Creepy Web In "Nine Perfect Strangers" [Trailer]
Must-stream TV
Oscar-winning actress and Miniseries Queen ("Big Little Lies"/"The Undoing") Nicole Kidman is ready to extend her winning streak with Hulu's "Nine Perfect Strangers" that's stirring up buzz with its deliciously creepy trailer you can watch below:
Based on The New York Times bestselling book by author Liane Moriarty, "Nine Perfect Strangers" takes place at a luxury health-and-wellness resort that promises healing and transformation as a group of stressed city dwellers embark on a path to a healthier lifestyle–mentally, physically and socially.
Watching over them during this 10-day retreat is the resort's mysterious director Masha (played by Kidman) who's on a mission to reinvigorate their tired minds and bodies. However, these nine "perfect" strangers have no idea what is about to hit them.
The buzzy miniseries stars Regina Hall (Black Monday), Melissa McCarthy (Mike & Molly), Michael Shannon (Boardwalk Empire), Luke Evans (The Alienist), Bobby Cannavale (Homecoming), and Samara Weaving (SMILF) who, at one point during the unsettling trailer, lie in graves they dug for themselves.
Other cast members include Tiffany Boone (Hunters), Melvin Gregg (American Vandal), Manny Jacinto (The Good Place) and Grace Van Patten (Maniac).
"Big Little Lies" creator David E. Kelly is co-writing the series alongside John Henry Butterworth (Edge of Tomorrow) and Samantha Strauss, with Kelley and Butterworth also co-showrunning. All 8 episodes are directed by Jonathan Levine.
Levine most recently directed hilarious Comedy "Long Shot" starring Charlize Theron and Seth Rogen. His other film directing credits include "Warm Bodies," "The Wackness," "50/50," and "All the Boys Love Mandy Lane." He also wrote "The Wackness" in addition to directing.
"Nine Perfect Strangers" premieres August 18th on Hulu.
Simone Biles Pulls Out Of Team Competition At Tokyo Olympics!!!
The competitions are heating up at the Tokyo Olympics. And, we find out that Olympic champion Simon Biles withdraws. We were all expecting Simone and the USA gymnastics team to take bring home the gold.
All eyes were on Simone to win the gold
Unfortunately, we did not get to see Simone compete in the finals. The Olympic champion was unable to compete due to an alleged medical issue. We reported yesterday that Simone was having some difficulty with her gymnastic routine. In fact, Simone stumbled during one of her vault exercises. However, we could have never imagined Simone would not win the gold.
But the 24-year – old exited the competition with her trainer in tow. When Simone returned, her right leg was wrapped. Clearly, Simone had some sort of injury. Simone was replaced by teammate Jordan Chiles. Team USA was forced to finish the rest of the team's final without Simone, as reported by CBS News.
At this time, we do not know what kind of injury Simone suffered. Nor, has any of the officials at the Olympics made a statement. Of course, we will give you an update as the story continues to unfold. Surely, Simone fans are disappointed. Nevertheless, Simone is still the G.O.A.T. in my opinion.
Check out the video above for more details.
For more Hip Hop Sports News check us out at Hip Hop News Uncensored. It's the best Hip Hop YouTube channel.