Report – Halla Back Free Promotion
The Miami music scene has suffered several losses due to gun violence and they are mourning the death of yet another rapper after a tragedy occurred earlier this week. Miami-Dade police are reportedly on the hunt for an assailant who opened fire on rapper Baby Cino, real name Timothy Starks. Cino was an aspiring rapper with dreams of being the next big artist to make it in the Florida Hip Hop scene, but sadly, reports stated he was gunned down just minutes after he was released from jail.
According to PEOPLE, 20-year-old Cino exited the Turner Guilford Knight Correctional Center where he had been locked up for 24 hours after being tapped for a gun charge. 
He hadn't even taken off his inmate wristband when his ride, 20-year-old friend Dante Banks, pulled up in a red Nissan. As the car reportedly made its way onto the Palmetto Expressway, it slowed due to rush hour traffic. However, within minutes of being on the road, a shooter in another vehicle appeared and was said to have unleashed at least 40 shots at the Nissan. 
"The Nissan hit a wall on the ramp, and Starks suffered several gunshot wounds, including one to his head," PEOPLE reported, adding that the driver was also hit. He was rushed to the hospital after taking a bullet to the abdomen and survived his injuries. His mother told WSVN News that she was on the phone with her son when shots rang out.
Police reportedly stated that the shooter's vehicle is described as "dark-colored." Authorities are determining whether or not "the shooting is connected to previous incidents with a possible link to street gangs." 
"If you observed the shooting taking place or if you recall any bit of detail, no matter how minor it is, please call our Crime Stoppers tip line with your information, and remember, you can remain anonymous," said Miami-Dade Police detective Angel Rodriguez. "Detectives are looking at every motive or every bit of information based on the evidence they have here at the scene."
We offer our sincerest condolences to Baby Cino's loved ones during this difficult time. Check out a few posts from the late aspiring rapper below.
[via]
NEW ALBUM: Dreezy & Hit-Boy – "HITGIRL"
Dreezy and Hit-Boy have dropped off their joint project HITGIRL. It contains 10 songs and features from Future, Jeremih, Coi Leray and Ink.
Listen to the full project below:
The post NEW ALBUM: Dreezy & Hit-Boy – "HITGIRL" appeared first on Fresh: Hip-Hop & R&B.
Nelly To Tour Throughout The Summer
Nelly is set to tour throughout the summer, up until September 24th. And you can count on surprise guest appearances.
Nelly Tour Set To Include Special Guest Appearances
Rapper Nelly is headed to a location near you in his upcoming 2022 tour.
Look for special guest appearances at some venues throughout the tour.
Expected to join Nelly on stage at select locations, including T.I., Ying Yang Twins, Ginuwine, Blackstreet, and more.
During his tour, Nelly (real name Cornell Iral Haynes, Jr.) is scheduled to headline 2 festivals this year.
On July 22-23, he is set to perform alongside Blake Shelton and ane Brown at Shakopee, Minnesota's Twin Cities Summer Jam.
And after that event, you can catch him with Ja Rule, Ashanti, and Lil Jon on Aug 6th.
That event will be held at Toronto's Pain Is Love Pt. Deux.
Check Out The Full Tour Schedule
May
5/20 – Albertville, AL
5/21 – Sharpsburg, KY
5/26 – Oxon Hill, MD
5/27 – Atlantic, City, NJ
June
6/2 – Cedar Park, TX
6/3 – Tulsa, OK
6/5 – Rio Rancho, NM
6/11-12 – Temecula CA
6/18 – Lincoln, CA
6/24 – Chubbuck, ID
July
7/5 – Traverse City, MI
7/9 – New Buffalo, MI
7/13 – Central Point, OR
7/16 – Hastings, NE
7/22 – Shakopee, MN
7/23 – Harrington, DE
7/28 – Cheyenne, WY
7/29 – Minot, ND
7/30 – Columbus, OH
August
8/1 – Monroe, MI
8/3 – Davenport, IA
8/6 – Ontario, CA
8/12 – West Allis, WI
8/13 – Des Moines, IA
8/14 – Billings, MT
8/19 – Bensalem, PA
8/26 – Mount Morris, MI
8/27 – Essex Junction, VT
September
9/4 – Puyallup, WA
9/5 – Salem, OR
9/15 – Spokane, WA
9/17 – Henderson, NV
9/23 – West Springfield, MA
9/24 – Bloomsburg, PA
October
10/7 – Grand Junction, CO
Tickets can be purchased at all ticket selling locations, including his website, nelly.net.
Will you be jamming with Nelly this year?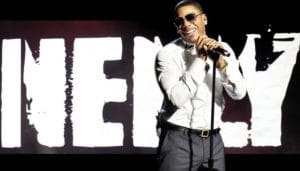 Want more stories involving Nelly, check us out.
Hip Hop News Uncensored. It's the Leader in Hip Hop content on YouTube!
Tory Lanez Returns With A Summer-Ready Single, "It Doesn't Matter" – Halla Back Free Promotion
We have yet another weekly drop-off from Tory Lanez and it's clear that he isn't finished applying pressure. Today (May 20), the Canadian artist performed at the Metro Metro festival in Montreal as he shared the stage with a slew of heavy-hitters. Lil Baby, Playboi Carti, Trippie Redd, Don Toliver, Polo G, Lil Tecca, Lakeyah, DaBaby, A Boogie Wit Da Hoodie, and Lil Pump are just a handful of rappers appearing at the festival, and Lanez wanted to deliver another new banger on the evening of his performance.
Lanez has returned with "It Doesn't Matter," a summer jam poised for repetition among his dedicated fanbase. According to a press release, Lanez described the record as his first "real" single in almost three years, following his recent releases "Shot Clock Violations, Florida Sh*t," and "I Like." This R&B track has added its name to the summer anthem hopefuls and Lanez may have a formidable contender.
Stream "It Doesn't Matter" and let us know your thoughts on Tory Lanez's latest.
Quotable Lyrics
Don't mistake her for my old thottie (Yeah)
You ain't fuck my bitch if you hit on her old body
'Cause since shе got it done, since she got it donе
She been on the 'Gram screamin', "I'm the one"
I just wanna run into you, baby