Rap Instrumentals: Cornerstone Of Every Rap Song
Rap is a type of American music of African American origin in which words are recited rhythmically and at a fast pace to an instrumental background. Rap is a type of hip-hop, which is subculture made up of four elements – DJing, b-boying or breakdancing, graffiti writing and MCing or rapping. Rappers became the face of the hip hop culture in the 1980s.
A rapper or MC (emcee) rapped from his heart. Though the famous rappers prepared and rehearsed their rhymes, it is displayed as if being created spontaneously. One thing that makes it stand out is that rapping is all about the singer, his view of life etc.
Rap instrumentals are also called hip hop beats. They are the cornerstone of every Rap song. They determine the tempo and tone of the lyrics. Thirty years have seen this genre evolve as they have inspired and influenced and like someone said, the 'impetus for a million neck breaking nods'!
What are the Rap Instruments? Evolution
Early Rap music was made with drums, synths, guitars for bass and lead using more and more synthetic sounds in the 1980s as was the practice for other kinds of popular western music.
Def Jam, a popular recording label for hip hop music used more of the drums and used drum computers called TR 808.
Sampling which was taking a portion of a sound recording and using it as an instrumental in another piece of music became popular in rap music soon after. It was the first genre to use this sort of thing. It carried on through the eighties and nineties becoming more sophisticated with tools to assist.
The Jiggy Era followed of the late nineties and early 2000s with the use of live and synth instruments and the introduction of syncopation or the introduction of stray rhythms to take you by surprise, as in where a note is expected on a beat, it happens before or after, a disturbance in the normal flow of rhythm
Since then, rap instrumentals have been a mixture of electronic, sampled and live produced music generally put together electronically. They are recorded with a computer program called DAW. These music producers who sit at their DAWs, can alter the sounds to sound like whatever they want.. But the modern rap instrumentals are basically a DAW connected to a keyboard.
On stage
A rapper uses his voice to create effects like pitch shift, harmonizer, telephone voice effects, etc. There is also a lead guitarist of a rock band. Basslines are played by bass synths or the keyboard, sometimes the bass guitar. Drum machines have replaced traditional drums and pre programmed beats layered with realtime beats of the performer can be achieved. A DJ is present with his turn tables for remixing.Sampled and live music is used too.
Hard is a word that carries great meaning in rap instrumentals. It stands for the drums that punch you in the face, or a horn that seems like it is blasting in your ear. The best rap comes with a wall of percussion. These are called the hard rap beats
Ktwon Fame gets a Co-sign from Drake on New Single 'I'm Up Now'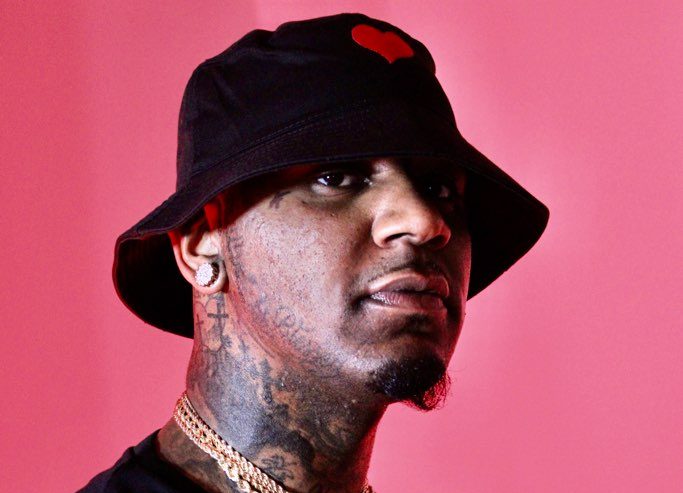 Even some of the most tapped-in industry insiders couldn't have predicted the remarkable rise of rapper Ktwon Fame.
Keatwon Bonnett, famously known as Ktwon Fame, is a professional music artist from Bastrop Louisiana that moved to Dallas, Tx at the age of 9. He brings a versatile sound to the industry that no one has ever heard.
He just dropped a new single called "I'm Up Now" that has quickly gained a buzz around the Dallas area. Recently, the single was co-signed by Drake on Instagram which has garnered even more buzz around his name in the Dallas area.
A Drake co-sign pulls an artist up a rung on the ladder, and if an artist follows that moment up with something great, they can stay at that rung, or start to climb higher. Ktwon plans to seize this moment to be the next artist to blow up out of Dallas.
Take a listen to Ktwon Fame's new single 'I'm Up Now' below.
Connect with Ktwon Fame on social media for updates on new music, videos, and more; @ktwonfamemusic
Fast Rising Philly Rapper FARGO Shares Music Video for 'LOGS'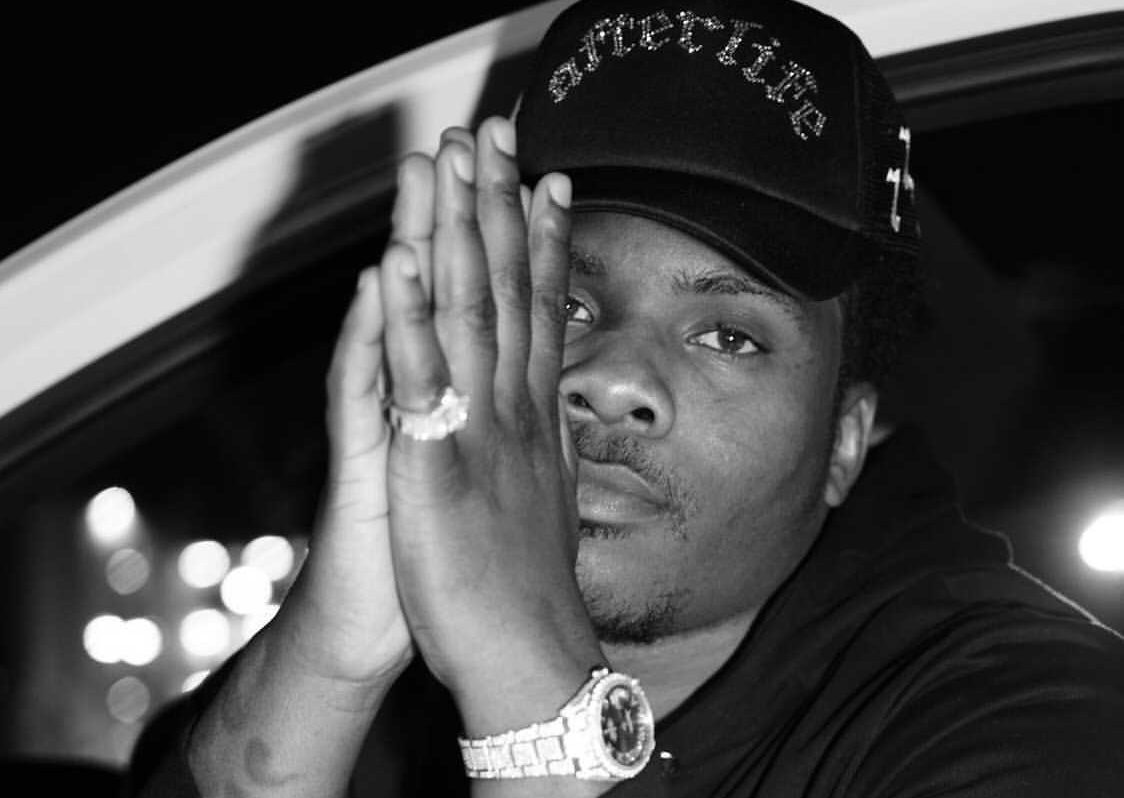 Brandon Powell, Known professionally as FARGO, is an american rapper. Born and raised in Philadelphia more specifically the Kensington and Alleghany area. He began rapping at the age of 12 and joined a local rap group. Through many hardships with the group he strived to become a solo act.
The philly-based hip-hop artist is eager to take his career to new heights before 2021 slowly but surely comes to a close. He has spent the last few years dialling in his sound and now believes he is ready to take his career all the way. His goal for this upcoming year is to become a house hold name in the rap industry.
FARGO's limitless amounts of talent and ability to make music over any type of beat is something that very few artists in his class have and he's using that to his advantage.  In his endeavors to make it big time in the music industry, he recently released a new song titled "LOGS" with an accompanying music video which showcases his talents as an artist.
Be sure to check out his new release and keep your eyes peeled as it is far from the last time, you'll be hearing his name.
Connect with FARGO on social media for updates on new music, videos, and more; @lilfargo__
What is the Difference Between Popping and Locking?
Locking is often confused with other dance styles, most notably popping. What is locking? Is it street dance, is it hip-hop dance, is it a funk style?
The answer to this question will draw different responses from different people. However it is generally accepted that it falls under the general 'street dance category.'
It is generally accepted to be part of hip-hop history and the wider term 'hip hop dance' to include locking, popping and breaking.
It is also termed under the 'funk styles' term which is probably the most precise if you want to give it a label.
Usually it is confused with popping because locking and popping both came into being at around the same time, locking coming just before popping in the late sixties. Also many of the early adopters of these dance styles would do performances incorporating both popping and locking in them.
However it is important to note that these are two completely different dance styles. When locking and popping are done in the same performance it is sometimes called 'pop-locking' a slightly ambiguous term which has drawn many voices into the discussion whether it is an appropriate term.
Politics aside, locking is deemed to be one style and popping is one style. Locking is generally a lot looser incorporating 'stops' where the movement is stopped before continuing in relation with the funk rhythms.
A lot of the time the postures are quite relaxed and muscles relaxed before they may strengthen up in the actual stops.
Popping on the other hand makes use of flexing or contracting and relaxing of muscles. Often the dancer is popping different parts of the body at the same time.
Both dances draw on certain key elements in their respective styles. For example in locking, 'stopping' the moves and grooving certain moves are prerequisites however the moves themselves may carry many forms and variations.
The same applies to popping, the technique of 'popping' the muscles is used in different moves which may look different but carry the technique of popping in their execution.
Whether to include both locking and popping, or just one of them in a performance is at the dancers' discretion. Usually they would need to have some level of proficiency in both styles to attempt this while many dancers like to base performances around one style.
Of course the best way to differentiate between the dance styles is to watch each of the styles in their own right. Watching a few videos of just pure locking or just pure popping will show you the stylistic elements and many of the popular moves that each style includes.
And then when you come to watch a performance that incorporates multifarious dance styles you can say, "That is some popping", or "that is some locking." Quickly followed by, "I know the difference between locking and popping."


Source by Kevin Shwe