Pete Davidson Reveals "Kim" Tattoo In Photo Sent To Kanye West – Halla Back Free Promotion
Pete Davidson is tired of his girlfriend's ex-husband bashing them in the media, finally taking a stand against Kanye West amidst the rapper's threats against himself and Kim Kardashian. For the last few weeks, Kanye has taken aim at the couple on social media with various posts, most recently going back-and-forth with the comedian over text messages and requesting Pete's presence at Sunday Service. The SNL star refused to meet for the cameras and, instead, offered to meet Ye at the Beverly Hills Hotel that afternoon. It's unclear if they ended up crossing paths on Sunday.
During the dramatic unraveling on social media, their alleged text messages were leaked, showing Pete getting angry with Ye for weeks of incessant insults on the internet. Before they asked to meet one another in private, Pete shared a photo with Ye after telling him that he's "in bed with your wife", throwing up a peace sign while laying down. Fans noticed that the actor seemingly got some new ink on his shoulder, which will only serve to further rub salt in Ye's wounds.
Vivien Killilea/Getty Images

Arnold Jerocki/Getty Images
According to the picture sent by Pete in the text message thread, he has "Kim" tattooed on his shoulder, meaning that things are pretty serious with the mother-of-four. Ye hasn't said anything about Pete's "Kim" tattoo but over the weekend, he did make a few comments about the comedian's tattoo of Hillary Clinton, using it to paint Pete as the bad guy to suit his narrative.
Check out Pete's "Kim" tattoo in the post below and let us know what you think of the feud between Kanye West and Pete Davidson in the comments.
NEW VIDEO: Quavo & Takeoff – "Hotel Lobby"
Migos rappers Quavo and Takeoff have released a new collaboration under their new duo name Unc and Phew. It's titled "Hotel Lobby" and comes with an accompanying video.
After the announcement of the song, Migos fans immediately began investigating the fact that Migos might have broken up. They discovered that both Offset and his wife Cardi B had unfollowed the two on Instagram. So far, there has been no official word on their disbanding.
Watch the video for "Hotel Lobby" below:

Fugees How Many Mics – Hip Hop News Uncensored
Fugees How Many Mics. The Fugees are heavily regarded as one of the most legendary groups in Hip Hop history. Let's unpack their hit song, How Many Mics.
Fugees How Many Mics. Without a doubt, Fugees is forever engraved as Hip Hop icons.
Their second album The Score put them in the mix and proved they were a force to be reckoned with.
Thus, The Score peaked at number one on the Billboard 200. Also, it boasts a 7 times platinum status.
Of course, singles from this album like Killing Me Softly are still in heavy rotation a whole generation later.
Although, How Many Mics isn't as popular a song, the lyrics are still timeless.
Fugees Lyrics Breakdown
So, what do the lyrics say? Well, the trio gives themselves a little adulation.
"How many mic's do we rip on the daily. Say me say Many moni, Say me say many, many, many. How many mic's do we rip on the daily. Say me say. Many moni, Say me say many, many, many."
The chorus let's listeners know they get busy on the mic. But, the first verse speaks about many things including aspiring rappers being in it for the wrong reason.
"I get mad frustrated when I rhyme. Thinking of all them kids who try to do this. For all the wrong reasons. Seasons change, mad things rearrange. But it all stays the same like the love doctor Strange. I'm tame like the rapper, Get red like a snapper when they do that. Got your whole block saying "True dat" If only they knew that."
Verse three goes a little like this:
"Too many MC's not enough Mic's. Exit your show like I exit the turnpike. Dice and dynamite like dolomite double deuce delight, I don't Dick Van Dyke. Startlight to starbrite the freaks come out at night. Like my man Wyclef (I wear my sunglasses at night). And my panache will mosh your entourage. Squash your squad and hide your body under my garage."
The Fugees – How Many Mics
Well, the Fugees certainly are a big deal for a reason. Unfortunately, the Hip Hop Beatles never put out another album together.
However, every member went solo and continued to flourish. Ready or not, they'll always be in the number with top Hip Hop groups.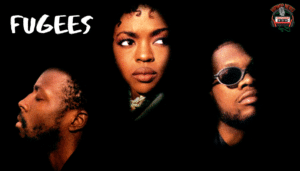 Hip Hop News Uncensored. It's the Leader in Hip Hop content on YouTube! 
Doja Cat Struggles With Nicotine Addiction & Had Surgery On Her Tonsils – Halla Back Free Promotion
A serious setback may have pressed pause on Doja Cat's career for the moment. She recently took home several Billboard Music Awards and look right as rain during the ceremony, but Doja has reportedly been battling health issues. The singer revealed that her "Dr. just had to cut into my left tonsil" because she "had an abscess in it."
"My whole throat is f*cked so i might have some bad news for yall coming soon," she wrote on Twitter. "Nah so my tonsils got infected before bbmas and i was taking f*ckin antibiotics but forgot that i was taking them."
Frazer Harrison / Staff / Getty Images
"And then i drank wine and was vaping all day long and then i started getting a nasty ass growth on my tonsil so they had to do surgery on it today," Doja added. "He poked up in dere with a needle twice and then sucked all the juice out and then he took a sharp thing and cut it in two places and squoze all the goop out in dere. i cried and it hurt a lot but im ok."
She also tweeted that she would be having her tonsils removed soon and has quit vaping. Someone told her to completely throw the vape away to solve her problems, and while the singer seems committed to bettering her health, she explained to the Twitter user why that isn't always the best choice.
"Throwing them away just instills panic. I'm addicted but I'm not weak," she said. "I was literally staring at my vape today that normally i'd hit a thousand times a day and hit it two times instead. I'ma try to go cold turkey for now but hopefully my brain doesn't need it at all by then… so foh with that 'THROW IT AWAY THEN QUEEN' sh*t. that doesn't help anybody and it just sounds condescending to anybody whos actually struggling w nicotine addiction. ive tried all that throw it away sh*t before. doesn't work."
"yall bout to make me cry with all the reassurance. i appreciate it. thanks for being supportive. i love you."
Twitter
Twitter
Twitter
Twitter