Music Icon Missy Elliott Receives Her Star On Hollywood Walk Of Fame
Missy Elliott received a well deserved star on the Hollywood Walk of Fame.
One of the most significant female artists in music history, Missy Elliott is a pioneer of female Hip-Hop and R&B, groundbreaking songwriter-producer, and across-the-board cultural icon.
Missy "Misdemeanor" Elliott showed up baring her emotions at Monday morning's ceremony. Missy became teary-eyed as she thanked all the people who helped make her career so successful.
During her speech she especially mentioned her early collaborator Timbaland, her record label and all the pioneering female Hip-Hop artists who came before her.
"I'd come here 20-some years ago and just used to walk past all of these stars and just imagine," she shared. "It's just a blessing to dream big and it truly happened. I'm truly standing here."
"Queen Latifah, Monie Love, Sha-Rock, Angie Stone, Roxannne Shanté, Yo-Yo, MC Lyte, and Salt-N-Pepa." "Y'all are the backs that we stand on," Missy said. "Y'all are the foundation."
Check out an clip of her speech below.
The multi-talented musician was joined by Ciara, Lizzo and longtime manager, Mona Scott Young for her well deserved Hollywood Walk of Fame ceremony.
Ciara and Lizzo helped introduce the "Supa Dupa Fly' rapper at the Hollywood Chamber of Commerce ceremony.
The five-time Grammy winning artist got her start in the music industry in 1991. She formed the all-female R&B group Fayze with her neighborhood friend Timothy Mosley, AKA Timbaland.
Missy and Timbaland created an un-duplicated sound of innovation and idiosyncrasy, that was heard on a number of hits throughout the years.
Including the late R&B, pop star Aaliyah, "One In A Million," and "If Only Your Girl Knew." Along with chart-topping favorites "Can We," by SWV, to the girl groups 702 "Where My Girls At?" and Destiny's Child's "Confessions."
Missy's 1997 solo debut album "Supa Dupa Fly," achieved platinum status from the RIAA. All of her other five studio albums achieved platinum status or better. Marking her as the only female rapper to achieve that remarkable accomplishment.
Missy Elliot's star is located outside the new location of Amoeba Music on Hollywood Boulevard.
Share your thoughts with us on social media.
Nelly To Tour Throughout The Summer
Nelly is set to tour throughout the summer, up until September 24th. And you can count on surprise guest appearances.
Nelly Tour Set To Include Special Guest Appearances
Rapper Nelly is headed to a location near you in his upcoming 2022 tour.
Look for special guest appearances at some venues throughout the tour.
Expected to join Nelly on stage at select locations, including T.I., Ying Yang Twins, Ginuwine, Blackstreet, and more.
During his tour, Nelly (real name Cornell Iral Haynes, Jr.) is scheduled to headline 2 festivals this year.
On July 22-23, he is set to perform alongside Blake Shelton and ane Brown at Shakopee, Minnesota's Twin Cities Summer Jam.
And after that event, you can catch him with Ja Rule, Ashanti, and Lil Jon on Aug 6th.
That event will be held at Toronto's Pain Is Love Pt. Deux.
Check Out The Full Tour Schedule
May
5/20 – Albertville, AL
5/21 – Sharpsburg, KY
5/26 – Oxon Hill, MD
5/27 – Atlantic, City, NJ
June
6/2 – Cedar Park, TX
6/3 – Tulsa, OK
6/5 – Rio Rancho, NM
6/11-12 – Temecula CA
6/18 – Lincoln, CA
6/24 – Chubbuck, ID
July
7/5 – Traverse City, MI
7/9 – New Buffalo, MI
7/13 – Central Point, OR
7/16 – Hastings, NE
7/22 – Shakopee, MN
7/23 – Harrington, DE
7/28 – Cheyenne, WY
7/29 – Minot, ND
7/30 – Columbus, OH
August
8/1 – Monroe, MI
8/3 – Davenport, IA
8/6 – Ontario, CA
8/12 – West Allis, WI
8/13 – Des Moines, IA
8/14 – Billings, MT
8/19 – Bensalem, PA
8/26 – Mount Morris, MI
8/27 – Essex Junction, VT
September
9/4 – Puyallup, WA
9/5 – Salem, OR
9/15 – Spokane, WA
9/17 – Henderson, NV
9/23 – West Springfield, MA
9/24 – Bloomsburg, PA
October
10/7 – Grand Junction, CO
Tickets can be purchased at all ticket selling locations, including his website, nelly.net.
Will you be jamming with Nelly this year?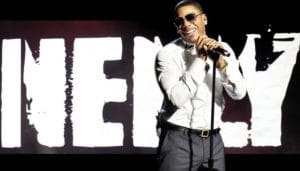 Want more stories involving Nelly, check us out.
Hip Hop News Uncensored. It's the Leader in Hip Hop content on YouTube!
Tory Lanez Returns With A Summer-Ready Single, "It Doesn't Matter" – Halla Back Free Promotion
We have yet another weekly drop-off from Tory Lanez and it's clear that he isn't finished applying pressure. Today (May 20), the Canadian artist performed at the Metro Metro festival in Montreal as he shared the stage with a slew of heavy-hitters. Lil Baby, Playboi Carti, Trippie Redd, Don Toliver, Polo G, Lil Tecca, Lakeyah, DaBaby, A Boogie Wit Da Hoodie, and Lil Pump are just a handful of rappers appearing at the festival, and Lanez wanted to deliver another new banger on the evening of his performance.
Lanez has returned with "It Doesn't Matter," a summer jam poised for repetition among his dedicated fanbase. According to a press release, Lanez described the record as his first "real" single in almost three years, following his recent releases "Shot Clock Violations, Florida Sh*t," and "I Like." This R&B track has added its name to the summer anthem hopefuls and Lanez may have a formidable contender.
Stream "It Doesn't Matter" and let us know your thoughts on Tory Lanez's latest.
Quotable Lyrics
Don't mistake her for my old thottie (Yeah)
You ain't fuck my bitch if you hit on her old body
'Cause since shе got it done, since she got it donе
She been on the 'Gram screamin', "I'm the one"
I just wanna run into you, baby
NEW VIDEO: Quavo & Takeoff – "Hotel Lobby"
Migos rappers Quavo and Takeoff have released a new collaboration under their new duo name Unc and Phew. It's titled "Hotel Lobby" and comes with an accompanying video.
After the announcement of the song, Migos fans immediately began investigating the fact that Migos might have broken up. They discovered that both Offset and his wife Cardi B had unfollowed the two on Instagram. So far, there has been no official word on their disbanding.
Watch the video for "Hotel Lobby" below: