Mike Richards Steps Down As Jeopardy Host
Just over a week ago, Mike "Not LeVar Burton" Richards was selected as the man to replace the late, great Alex Trebek as the new permanent host of the iconic game show Jeopardy!.
Well, it turns out the guy who did not give us 21 fabulous seasons of Reading Rainbow was the all-around wrong choice to host the series because first, nobody asked for this, and second, Richards has a history of making sexist, antisemitic, and otherwise repulsive comments on a podcast he hosted nearly a decade ago.
According to PEOPLE, Richards hosted a podcast called The Randumb Show from 2013 to 2014. During the podcast's 41-episode run, Richards made a slew of offensive and disparaging remarks, most of which were directed at his co-host and former assistant Beth Triffon.
During one episode that aired in 2014, Richards engaged in what one can only assume is a mediocre white man's version of roasting when he commented on Triffon's time as a model for the CES trade show. Richards can be heard in a clip published by The Ringer calling her a "booth hoe," "booth-stitute," "booth slut" and other names you would never hear coming out of the mouth of the guy who got his foot chopped off for the culture as Kunta Kinte.
Richards also called Triffon's friends "frumpy," "overweight," and "fat," and in another clip, he can be heard responding to her complaints about her new apartment by asking;
"Does Beth live, like, in Haiti? Doesn't it sound like that? Like, the urine smell, the woman in the muumuu, the stray cats."
According to TMZ, the Anti-Defamation League began looking into Richards after he made off-color remarks about Jewish people. In response to someone on his podcast making a comment about big noses, Richards said, "Ixnay on the ose-nay. She's not an ew-Jay," which means he's not only antisemitic, but he's also another dude-bro who still wrongly thinks pig Latin is cool.
These aren't the only offensive comments Richards made on his podcast, nor is it the only time a white man who served as a replacement Jeopardy! host was called out for making trash comments on social media. It's almost as if giving white men with whack attitudes another platform isn't always the answer.
Anyway, the guy who never once boarded the USS Enterprise to go Star Trek-ing through the galaxy announced his stepping down from his new hosting gig saying,
"I was deeply honored to be asked to host the syndicated show and was thrilled by the opportunity to expand my role. However, over the last several days it has become clear that moving forward as host would be too much of a distraction for our fans and not the right move for the show," according to TMZ.
Richards also issued an apology saying;
"It is humbling to confront a terribly embarrassing moment of misjudgment, thoughtlessness, and insensitivity from nearly a decade ago."
"Looking back now, there is no excuse, of course, for the comments I made on this podcast and I am deeply sorry," he continued, according to People. "The podcast was intended to be a series of irreverent conversations between longtime friends who had a history of joking around. Even with the passage of time, it's more than clear that my attempts to be funny and provocative were not acceptable, and I have removed the episodes."
So now, the big question is—who's going to replace Richards as the new Jeopardy! host?
Well, there's always the Black woman who Trebek reportedly wanted to replace him, CNN legal analyst Laura Coates.
There's also Mayim Bialik who was Sony's first choice as the new Jeopardy! host, until it turned out the actress' schedule made it impossible for that to work.
Oh wait—here's an idea. How about the guy everybody wanted in the first place? Y'all know who I'm talking about.
Dark Lo x Havoc Release 'Extreme Measures' Project & New Video for "Mob Tales"
Born and raised in Philadelphia, Dark Lo is best known for bringing his signature gritty delivery and street bars over smooth, soulful production.  Also known as "The Crook", Dark Lo spent the majority of his young adult life in and out of prison. It wasn't until Lo met AR-Ab that he turned his attention to hip hop.  Despite always having a passion for music, AR-Ab convinced Lo of his talent and he decided to take his craft to the next level.  Over the years, Dark Lo has proceeded to release several acclaimed projects and was named one of Complex's 'Underground Rappers You Should Know'. 
Currently, Dark Lo and AR-Ab are embroiled in two high-profile cases, with AR-Ab currently incarcerated with a 45-year sentence after he was arraigned with eight other individuals on trafficking and distribution charges in Philadelphia in October, 2018.  Dark Lo will begin serving the remainder of his seven+ year sentence for witness tampering on 9-30-21.With his last project as a free-man, Dark Lo called upon the legendary Havoc of Mobb Deep, who produces all eleven of Extreme Measures tracks and also adds his signature flow and voice on two of them as well.Today, the duo unveiled their new collaborative project and also released a new visual for "Mob Tales," which can be viewed below. "Mobb Deep, Havoc, Prodigy (RIP!)-they are some of my rap idols, so it was a great honor for me to be able to work with Havoc on an entire project" Dark Lo commented.  ""This is one of my best pieces of work and it was a pleasure to work with Havoc."
 "I'm really hyped about my project with Lo.  I haven't done a lot of collab projects, but out of the ones I've done so far, this is shaping up to be one of my favorites. It's been a minute since I worked with an artist that has such a gritty sound; and that appeals to me" Havoc stated.  "Gritty and grimy is that kinda lane I like to work in most.  Lo, and I lived in that lane with Extreme Measures.  Definitely something the world needs to hear."Dark Lo x Havoc's Extreme Measures is now available!
ILY Truly Drops 'No Way Girl'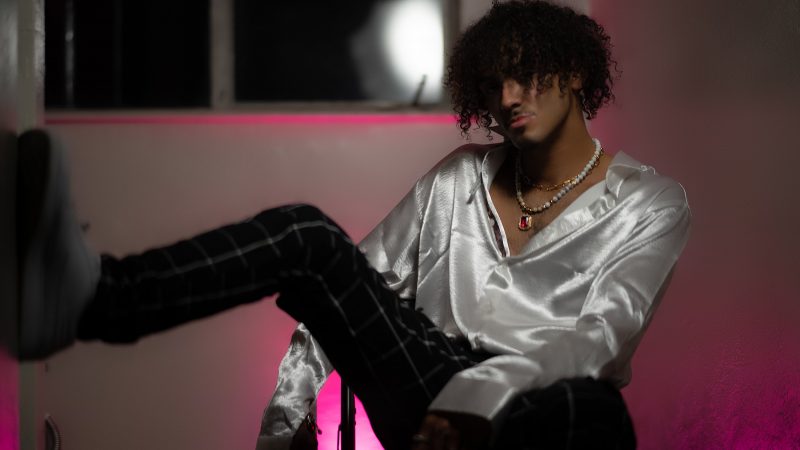 Kenosha, Wisconsin based hip hop artist and record label owner ILY Truly made his return to the spotlight with his newest release 'No Way Girl'. The artist dropped both the audio and an official visual which can be viewed on YouTube.
'No Way Girl' comes as a follow up to his last single 'Baby I' which features vocals from Ne-Yo. The new single features a melodic beat, catchy chorus, and purposeful lyrics about a mans relationship with a woman that he knows is no good for him. The official visual has been viewed by almost 20,000 people and the audio has been streamed a similar amount of times on Spotify.
You can watch the official visual here: 
You can follow ILY Truly here: 
ALBUM SALES (week 38, 2021): Lil Nas X, Drake, Kanye West, Doja Cat & more!
Here's our weekly overview of Hip-Hop and R&B album sales in the US, including an update on where the albums land at the Billboard 200 chart.
This week's overview includes the first week sales of Lil Nas X's debut album MONTERO, which debuts at #2.
| | | | | |
| --- | --- | --- | --- | --- |
| Chart # | Artist(s) | Album title | Sales | Sales + Streams |
| 1 | Drake | Certified Lover Boy | 3,761 | 169,547 |
| 2 | Lil Nas X | MONTERO | 22,452 | 128,691 *DEBUT* |
| 4 | Kanye West | Donda | 1,385 | 58,075 |
| 6 | Doja Cat | Planet Her | 490 | 48,043 |
| 12 | Baby Keem | The Melodic Blue | 145 | 28,255 |
| 14 | Pop Smoke | Shoot For The Stars, Aim For The Moon | 596 | 22,191 |
| 15 | Lil Baby & Lil Durk | The Voice Of The Heroes | 72 | 21,441 |
| 18 | Lil Baby | My Turn | 266 | 20,439 |
| 20 | The Weeknd | After Hours | 845 | 19,187 |
| 21 | The Weeknd | The Highlights | 762 | 18,592 |
| 22 | Post Malone | Hollywood's Bleeding | 221 | 18,141 |
| 23 | Trippie Redd | Trip At Knight | 86 | 17,859 |
| 24 | Juice WRLD | Legends Never Die | 491 | 17,768 |
| 25 | Polo G | Hall Of Fame | 176 | 17,403 |
| 27 | Justin Bieber | Justice | 1,24 | 17,021 |
| 28 | Moneybagg Yo | A Gangsta's Pain | 385 | 16,947 |
| 29 | Juice WRLD | Goodbye & Good Riddance | 142 | 16,670 |
| 30 | J. Cole | The Off-Season | 3,088 | 16,429 |
| 39 | Machine Gun Kelly | Tickets To My Downfall | 760 | 14,328 |
| 42 | Eminem | Curtain Call | 532 | 13,245 |
| 45 | Travis Scott | ASTROWORLD | 617 | 12,855 |
| 47 | Polo G | THE GOAT | 99 | 12,749 |
| 48 | Lil Tecca | We Love You Tecca 2 | 47 | 12,644 |