Lizzo's 'Truth Hurts' Is Officially No. 1 On The 'Billboard' Hot 100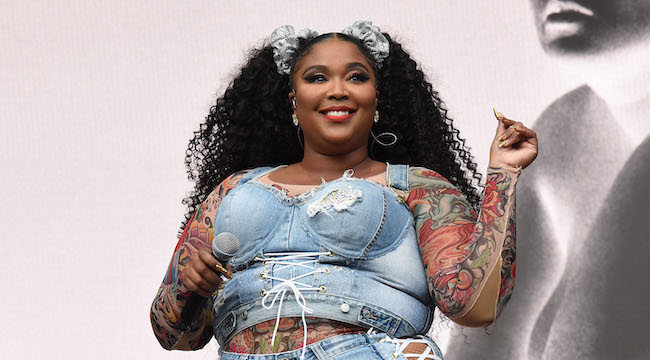 In September 2017, Lizzo released "Truth Hurts" as a single, and it was relatively uneventful at the time, as the track didn't even make it onto the charts. Things are much different now, though. The song appears on her recently released album Cuz I Love You, and over the past few months, it has become a sleeper hit for Lizzo, debuting on the Billboard Hot 100 chart and working its way towards the top. Actually, it has reached the top now: "Truth Hurts" is officially the No. 1 song on the Hot 100 chart dated September 7.
It took the song a while to make it to No. 1. It debuted on the Hot 100 on May 18, and has been making its way up ever since. After Lil Nas X's "Old Town Road" led the charts for 19 weeks, Lizzo's No. 1 song is just the latest example of fresh blood taking over the Hot 100: This is the third week in a row that an artist logged their first No. 1 single on the chart, as Shawn Mendes and Billie Eilish did it in the previous two weeks. This also makes Lizzo the sixth rapper with a No. 1 song, following Lauryn Hill, Lil Kim, Shawwna, Iggy Azalea, and Cardi B.
Lizzo offered a quick reaction on Twitter, writing, "WE DID IT LIZZBIANS."
Lizzo has come a long way from almost quitting music altogether after she first released "Truth Hurts." She previously said, "The day I released 'Truth Hurts' was probably one of the darkest days I've had ever in my career. I remember thinking, 'If I quit music now, nobody would notice. This is my best song ever, and nobody cares. I was like, 'F*ck it, I'm done.' And a lot of people rallied; my producer, my publicist and my family, they were like, 'Just keep going because this is the darkest before the dawn.'"
Some artists mentioned are Warner Music artists. Uproxx is an independent subsidiary of Warner Music.
Dark Lo x Havoc Release 'Extreme Measures' Project & New Video for "Mob Tales"
Born and raised in Philadelphia, Dark Lo is best known for bringing his signature gritty delivery and street bars over smooth, soulful production.  Also known as "The Crook", Dark Lo spent the majority of his young adult life in and out of prison. It wasn't until Lo met AR-Ab that he turned his attention to hip hop.  Despite always having a passion for music, AR-Ab convinced Lo of his talent and he decided to take his craft to the next level.  Over the years, Dark Lo has proceeded to release several acclaimed projects and was named one of Complex's 'Underground Rappers You Should Know'. 
Currently, Dark Lo and AR-Ab are embroiled in two high-profile cases, with AR-Ab currently incarcerated with a 45-year sentence after he was arraigned with eight other individuals on trafficking and distribution charges in Philadelphia in October, 2018.  Dark Lo will begin serving the remainder of his seven+ year sentence for witness tampering on 9-30-21.With his last project as a free-man, Dark Lo called upon the legendary Havoc of Mobb Deep, who produces all eleven of Extreme Measures tracks and also adds his signature flow and voice on two of them as well.Today, the duo unveiled their new collaborative project and also released a new visual for "Mob Tales," which can be viewed below. "Mobb Deep, Havoc, Prodigy (RIP!)-they are some of my rap idols, so it was a great honor for me to be able to work with Havoc on an entire project" Dark Lo commented.  ""This is one of my best pieces of work and it was a pleasure to work with Havoc."
 "I'm really hyped about my project with Lo.  I haven't done a lot of collab projects, but out of the ones I've done so far, this is shaping up to be one of my favorites. It's been a minute since I worked with an artist that has such a gritty sound; and that appeals to me" Havoc stated.  "Gritty and grimy is that kinda lane I like to work in most.  Lo, and I lived in that lane with Extreme Measures.  Definitely something the world needs to hear."Dark Lo x Havoc's Extreme Measures is now available!
ILY Truly Drops 'No Way Girl'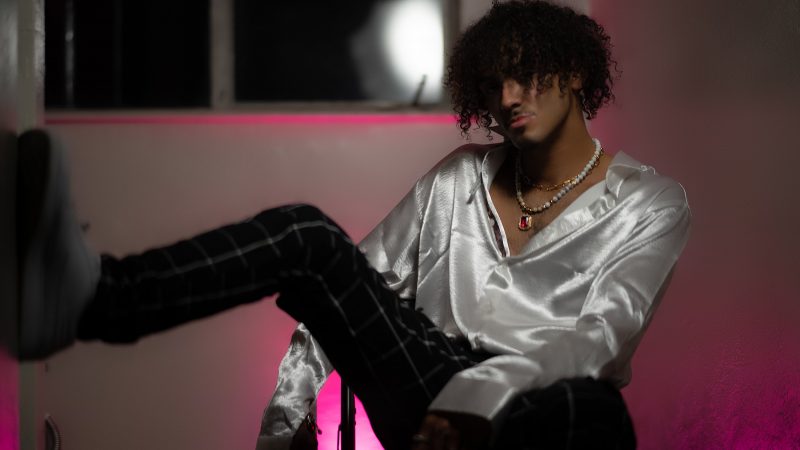 Kenosha, Wisconsin based hip hop artist and record label owner ILY Truly made his return to the spotlight with his newest release 'No Way Girl'. The artist dropped both the audio and an official visual which can be viewed on YouTube.
'No Way Girl' comes as a follow up to his last single 'Baby I' which features vocals from Ne-Yo. The new single features a melodic beat, catchy chorus, and purposeful lyrics about a mans relationship with a woman that he knows is no good for him. The official visual has been viewed by almost 20,000 people and the audio has been streamed a similar amount of times on Spotify.
You can watch the official visual here: 
You can follow ILY Truly here: 
ALBUM SALES (week 38, 2021): Lil Nas X, Drake, Kanye West, Doja Cat & more!
Here's our weekly overview of Hip-Hop and R&B album sales in the US, including an update on where the albums land at the Billboard 200 chart.
This week's overview includes the first week sales of Lil Nas X's debut album MONTERO, which debuts at #2.
| | | | | |
| --- | --- | --- | --- | --- |
| Chart # | Artist(s) | Album title | Sales | Sales + Streams |
| 1 | Drake | Certified Lover Boy | 3,761 | 169,547 |
| 2 | Lil Nas X | MONTERO | 22,452 | 128,691 *DEBUT* |
| 4 | Kanye West | Donda | 1,385 | 58,075 |
| 6 | Doja Cat | Planet Her | 490 | 48,043 |
| 12 | Baby Keem | The Melodic Blue | 145 | 28,255 |
| 14 | Pop Smoke | Shoot For The Stars, Aim For The Moon | 596 | 22,191 |
| 15 | Lil Baby & Lil Durk | The Voice Of The Heroes | 72 | 21,441 |
| 18 | Lil Baby | My Turn | 266 | 20,439 |
| 20 | The Weeknd | After Hours | 845 | 19,187 |
| 21 | The Weeknd | The Highlights | 762 | 18,592 |
| 22 | Post Malone | Hollywood's Bleeding | 221 | 18,141 |
| 23 | Trippie Redd | Trip At Knight | 86 | 17,859 |
| 24 | Juice WRLD | Legends Never Die | 491 | 17,768 |
| 25 | Polo G | Hall Of Fame | 176 | 17,403 |
| 27 | Justin Bieber | Justice | 1,24 | 17,021 |
| 28 | Moneybagg Yo | A Gangsta's Pain | 385 | 16,947 |
| 29 | Juice WRLD | Goodbye & Good Riddance | 142 | 16,670 |
| 30 | J. Cole | The Off-Season | 3,088 | 16,429 |
| 39 | Machine Gun Kelly | Tickets To My Downfall | 760 | 14,328 |
| 42 | Eminem | Curtain Call | 532 | 13,245 |
| 45 | Travis Scott | ASTROWORLD | 617 | 12,855 |
| 47 | Polo G | THE GOAT | 99 | 12,749 |
| 48 | Lil Tecca | We Love You Tecca 2 | 47 | 12,644 |