List of Top Ten Rappers Of All Time
Every rap music lover loves to debate the top 10 rappers of all time. It takes only a casual hip-hop fan to understand that Biggie is superior to Kanye in terms of mic-skills, and Tupac is head-and-shoulders above Drake. Still, when it comes to ranking the top-tier M.C.s, the debate becomes unanswerable.
Notorious B.I.G.
Died at a young age, one of the most elevated rappers from modern days, Notorious B.I.G. has attained the latter status early on in his career. His storytelling rhymes come straight from his experience in the Brooklyn streets and visualize a linguistic master's expertise. His group album with Junior M.A.F.I.A., and Life After Death album has made him earn as the greatest rapper of all time.
Jay Z
The elegant flow of Jay Z rapid lyrics, Reasonable Doubt, was a lot less relaxed. The Brooklyn rapper developed his craft with each album by tightening his flows and creating his wordplay. Since then, he delivered a remarkable discography with rhymes that continuously wow, delivering several classics along the way.
Eminem
Eminem is one of the few rappers who broke through to the mainstream, who broke the censor-stoking rhymes about rape, murder and drug abuse, and thought-provoking way.
Nas
Before his debut album, early hype had critics and fans call him the second coming of Rakim. He is known as the best rapper ever; his flawless blend of vivid street poetry and dream-team producers are excellent in their own right.
Nas's The Lost Tapes is better than most M.C.s' albums.
Nelly
Cornell Iral Haynes Jr., better known as Nelly, is an American rapper, singer, songwriter, and occasional actor from St. Louis, Missouri. Nelly's debut album, Country Grammar (2000), was one of the most famous hip-hop that broke record nine times over in the United States and debuted at No. 3 on the Billboard 200 chart.
Lauryn Hill
One of the most versatile musicians in hip hop Lauryn Hill buoyed her group The Fugees in the '90s. Her debut in 1998, "The Miseducation of Lauryn Hill, "was one of the hit songs.
Her second album, The Score (1996), which featured an impressive remake of Roberta Flack's "Killing Me Softly with His Song," received a much better audience, selling more than 18 million copies and earning two Grammy Awards.
Andre 3000
Andree 3000 was a limber anchor behind the group's impeccable five-album run who has no match with other hip-hop act in terms of quality, success, and innovation. His last album, Speakerboxxx/The love below, made him one of the most influential of the 21st century. He is better known for being a part of hip hop duo Outkast alongside fellow rapper Big Boi.
Kendrick Lamar
Unlike many legends in the 1980s, Kendrick Lamar is one of the greatest rappers of the 90s, from Jay Z to Andree 3000. Lamar is arguably the most excellent rap craftsman to emerge this millennium from his triple and quadruple-time rhythms to his multiple-personality voices. His last three albums Section.80, Good Kid Madd City, and To Pimp a Butterfly is one of the most vivid and topical raps ever.
Loud News Net is a news site that covers a variety of topics including counter culture, social justice, underground music, hip hop culture, cannabis lifestyle, Stoner movies, horror movies on Hulu, best things to watch on Netflix, top 10 rappers, and more. To know more, visit https://loudnewsnet.com/category/bigger-than-hip-hop/.
How to Write Lyrics For a Song
There are many ways to write good lyrics to a song (or a poem). This article will present some different ideas, hopefully to help you consider some new avenues for your songwriting that you may not have thought of before.
When you look at successful song lyrics, in order to sound original, they tend to avoid trite phrases and often embrace tension, dissonance, or unexpected directions. The following are some strategies to consider for writing your own song lyrics:
Wordplay.
Some songs are distinct because they contain plays on words. For example:
"You are my greatest mistake." (Sheryl Crow)
"The only thing that looks good on me is you." (Bryan Adams)
Mysterious.

Some songs seem compelling because of ambiguity (what does the singer actually mean?) or what the songs leave out. It leaves a person guessing. For example:

"I would do anything for love, but I won't do that…" (Meatloaf)
"Because the night"
"Don't call me daughter, not fair to me." (Pearl Jam)
Unexpected phrasing.

Surprising people with a phrase that is totally unexpected can deliver a big effect. For example:

"I may not always love you…" in God Only Knows
Story.

Some songs tell a story or a tale of some interesting experience or encounter.

"A long, long time ago…" in Don McLean's American Pie
"The Story of my Life" by Deana Carter
Question.

Many songs pose questions, some of which may not have answers. For example,

"Why do birds suddenly appear?" by the Carpenters
"What's my name?", "Who wants to know?", "Who am I?"
Repetition.

Many songs use a repeated word or phrase. For instance, count the number of repeated words in the following songs:

"I Believe" by Blessid Union of Souls
"Every Breath You Take" by the Police
Cinematic.

Some songs have lurid, descriptive words that paint a scene:

"The screen door slams; Mary's dress waves…'
"I see Maryanne walking away…"
Avoid cliches.. Unless you can add a new twist!

You should steer clear of the following cliches, unless you can add an unexpected, refreshing twist to them:

heartbeat like a drum
all night long
you are my fire.. desire
stood in the rain.. pain.. insane
cold as ice
fire in your eyes
catch me when I fall
Other Ideas.

There are endless other ways to write a good song lyric. Some approaches that have worked for others:

Geography (e.g. songs like California Dreamin, Kansas City, Living in America, Carolina on my Mind)
Names (e.g. "Amanda", "Eileen", "Mandy", "Virginia", and countless others)
Telephone numbers and letters

(e.g. songs like "Jenny", "I Just Called to Say I Love You")

Memories and time (songs centered around past, present, or future, e.g. "In my Life", "Summer Holiday", "Rock Around the Clock", "Monday Monday", etc.)
What's Important to You?

Another idea is to consider the themes that are important in your own life (what you have passion about, whether it's the environment, religion, politics, a hobby) and to write songs related to those themes. Sometimes a heartfelt song can be the best ones.
Remember to have fun!
PharaDomo is Turning Heads With 'Blood Money'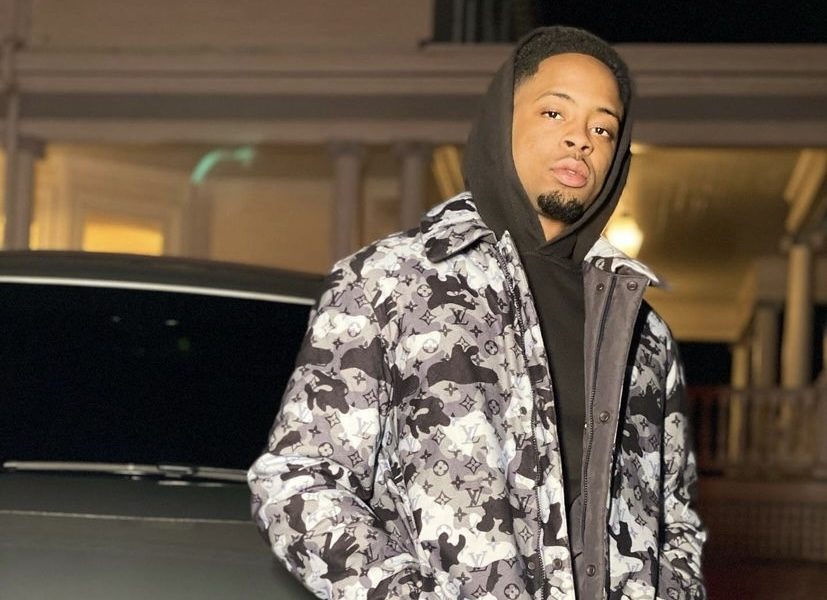 The East Flatbush section of Brooklyn, New York is home to rising rap star PharaDomo who is relentlessly on the pursuit to get his name known in the music industry. Dedicating all of his time and his money to his craft, PharaDomo is going all in on his dream of one day being at the top of the rap music world. He recently released a full-length project that has been seeing a large wave of support and for good reason. With songs like "Blood Money" on the track list it would be hard to pass up.
"Blood Money" features PharaDomo speaking on how he knows that people are watching him live his new lifestyle that he has worked for, while they sit in the same spot they have for years. PharaDomo is elevating and can no longer relate to those not striving for more. He knows that if he stays the course that nothing will be able to stop him and his team, they just need to trust the process and follow through.
"Blood Money" is one of the hottest tracks off of PharaDomo's latest project and is well-worth the listen, Be sure to keep your eyes peeled for what PharaDomo is up to next. There's no telling when his time will come, but one thing is for sure and that is that he is going to capitalize in every way possible.
Follow PharaDomo on Instagram here.
Keed Coulgi Is Back At It Again: Haïti Rabòday Mix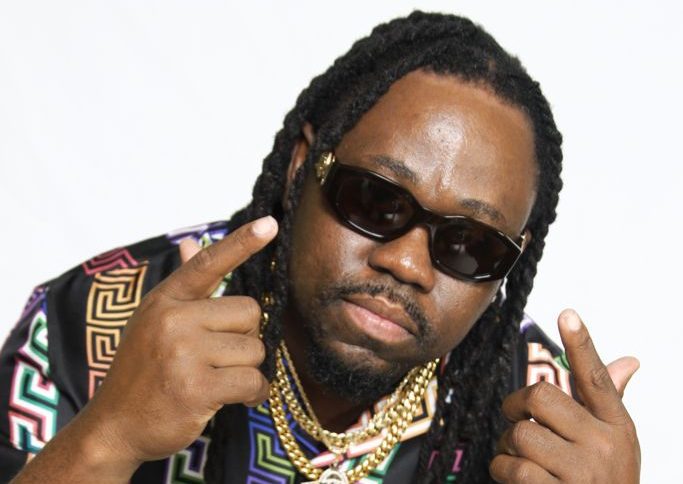 The music of Haiti combines a wide range of influences drawn from the many people who have settled on this Caribbean Island. It reflects French, African rhythms, Spanish elements and others who have inhabited the island of Hispaniola and minor native Taino influences. Styles of music unique to the nation of Haiti include music derived from rara parading music, twoubadou ballads, mini-jazz rock bands, rasin movement, hip hop Creòle, the wildly popular compas, and méringue as its basic rhythm. Haiti hadn't had a recorded music until 1937 when Jazz Guignard was recorded non-commercially.
Keed Coulgi is back again, and this time he brought out the latest sound of Haïti rabòday mix with trendy sounds of Africa Afro beats and Jamaica's dancehall. A true vibe that get the club jumping at any given moment. Coulgi is a dope freestyler lyricist that breaks the cursed of creating great music with great content. He recently released rabòday whine 4 me on all the streaming services; something that everyone can enjoy while out and about.
Keed Coulgi known for his abilities as a Musician, Rapper, Actor, Comedian, Terpsichorean, Choreographer, D.J, Host, Writer and Artist in the entertainment industry. He has participated in many student events to help raise money and promote the Haitian Culture. He has also taken part in various charity benefit shows for many social issues such as: HIV/AIDS and drug awareness. Coulgi has performed in some of the biggest Haitian and Jamaican shows such as The King of the Dancehall; The Compas Festival in Miami, and many more.
Follow Keed Coulgi on Instagram: @coulgi