Legendary hip-hop artist celebrates past; while looking ahead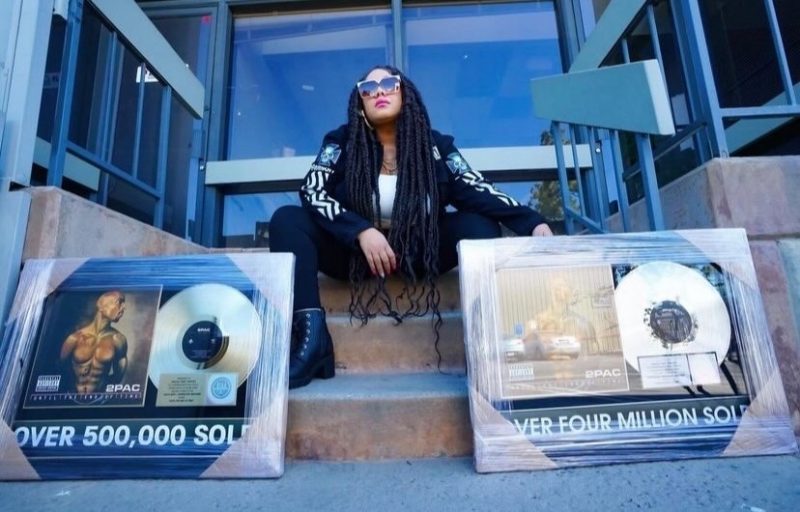 LOS ANGELES (May 4, 2022) — After receiving her Gold and 4-time Platinum Plaque for her writing and performance on Let Em Have It on the Tupac Shakur album Until The End Of Time earlier this year, Westcoast Female Rapper "SKG" (Helecia Choyce) is thrilled to celebrate past accomplishments.
But while her time with Death Row Records is undoubtedly worthy of recognition, SKG is wasting no time getting back to work with the release of her album Unfinished Business, kicking off with the single Bad Azz Bitch, featuring Boosie BadAzz and Juvenile.
The much-anticipated album is currently available on major digital streaming platforms.
The work has been dedicated to her late brother Trayveon Choyce a person she credits with her introduction into music in her youth.
Along with Bad Azz Bitch, the album consists of 16 solid tracks featuring Boosie BadAzz, Paul Wall, Juvenile, Mistah F.A.B and Beenie Man, Mr. Capone-E, AD, Compton AV and more.
Her energetic, diverse, and raw sound give people something to relate to, as her music and performing have shaped her into who she is today, and she said she is excited to showcase her talent once again for her longtime fans.

"I'm happy I was able to get my executive producer to produce my album," SKG said. 
"I worked very hard to make sure I was able to make an album that reflects my diversity and who I have evolved into as an artist. I hope everyone enjoys Bad Azz Bitch, and I'm grateful for the opportunities that I created for myself."
Being discovered by Suge Knight and signing a deal with Death Row Records as a newcomer to the industry she quickly found herself featured on albums like Tupac Shakur's Until The End Of Time and The Doggpound Pound 2002. Now she has years in the game and has built a legacy all her own.
After coming into the industry at a young age, SKG overcame challenges to solidify her legacy. After countless hours of work, she hopes the album is a testament to hard work and persistence paying off. "I'll continue contributing new content to the scene, so be sure to stay on the lookout for SKG's name as it is bound to be everywhere in the coming years," she said.
SKG's new album Unfinished Business, including Bad Azz Bitch can be found on Spotify.
For more about SKG, visit her on social media, including Instagram, Twit
Fast-rising Canadian Duo Andy&Eddie Connect for New Album 'The Count'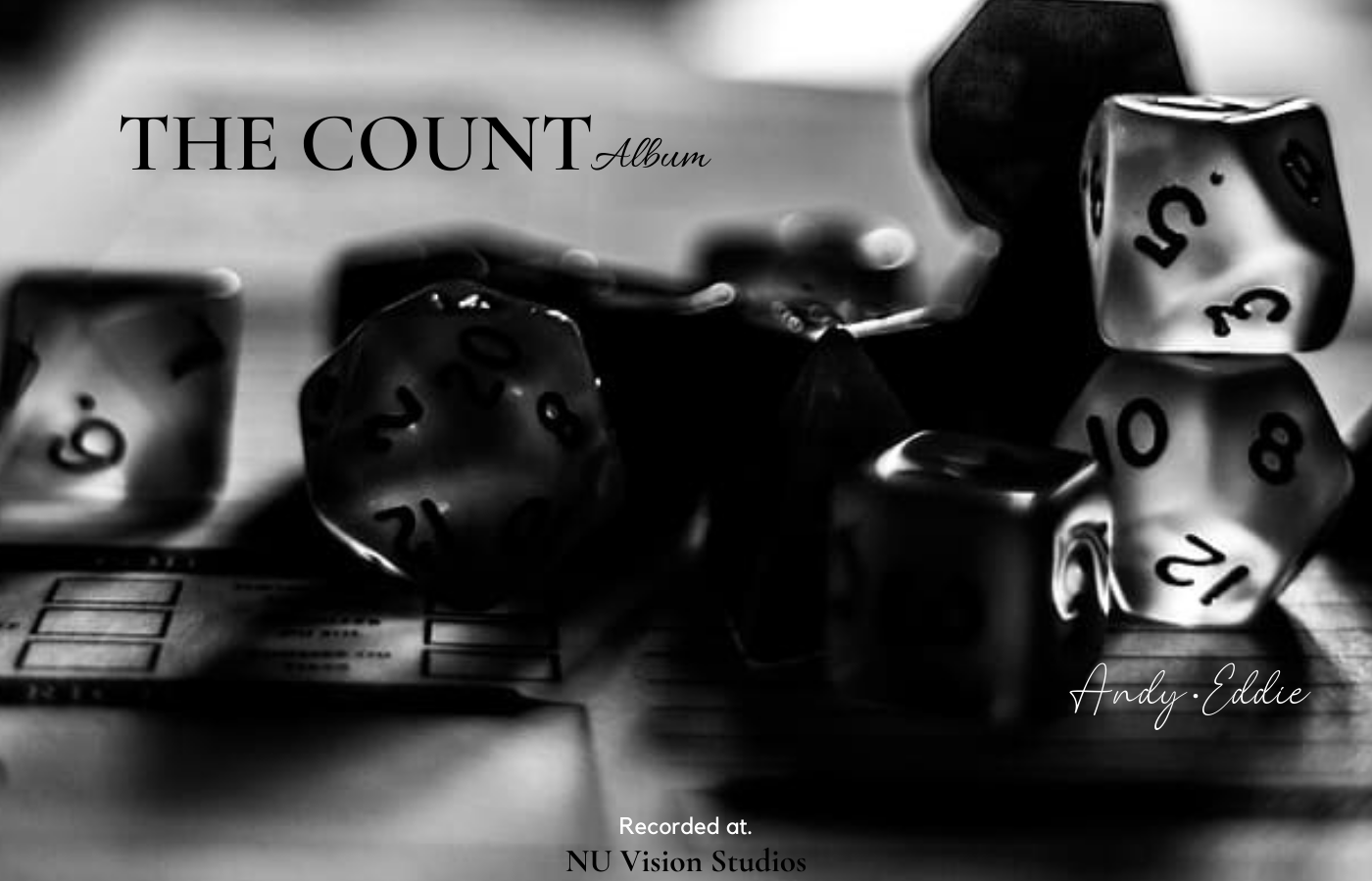 Andy&Eddie are twin brothers from Ottawa, Canada who made music individually in the past. They came together to create music in 2018 writing, recording and producing multiple musical pieces. Their first album "Undeniable" was later created in the year 2019.
Andy&Eddie have since then been working on more music and have currently released their second studio album "The Count" on March 18th, 2022 from which twelve original compositions were birthed. Most of their songs are pulled from real life experiences, as music has generally been closely interwoven in their upbringing since birth and serves as both a therapeutic and fun outlet for their self expression.
Their goal is to make music that people can connect to and use as an outlet for their own emotions as well. Based on their emotionally invoking songs, they have successfully achieved this. The music of Andy&Eddie is inspired by real-life experiences and emotions that they lived and continue to live through every day.
They cover a range of topics from heartbreak, young love, teenage rage, and the highs and lows of the youth. Their songs also range from upbeat, party tracks to expressive, powerful rap. Overall, Andy&Eddie knows how to make music that inspire and relate to the youth of today. They understand their struggles and their feelings, thus knowing exactly what to say to tug on your heart strings.
"The Count" is a twelve-track project that's full of introspective moments that shape the audience's experience. The album gives a more in-depth look into Andy&Eddie's tribulations since their last project, "Undeniable". Although the duo has been releasing singles, The Count, gives content insight into the lives and evolution of Andy&Eddie as artists. With songs like "Show Time," "I Like it," featuring D'mani, and "Cold" the project is a must-add.
Be sure to keep the two on your radar and in the meantime, get familiar below.
To hear more from Andy&Eddie and stay up-to-date on their latest projects, you can check them out at the following links:
Andy: https://instagram.com/anndee__
Eddie: https://instagram.com/kedd__
ForMySkyz Is A Viral Sensation With New Single "How To Heal"
Harlem-born, Bronx-raised artist ForMySkyz has struggled for years with feelings of loneliness and at his lowest moments, found refuge in his creative expression. Taking to social media one day, he performed a song he penned that was so impactful, that he began to shed tears during the performance. The post resonated with audiences so much that it now sits at over 2 million views. The aforementioned track is titled "How To Heal," which details the struggles of dealing with pain, hard times, and misdirection. 
Knowing that everyone heals differently, he asks the listening audience not to tell someone how to heal, but instead, just show love and support. Before the official release of "How To Heal," the track has amassed well over 1.5 million plays and over 1.2 million streams on TikTok with no marketing push. Now, ForMySkyz unveils the official video for the track, which you can watch here at 24Hip-Hop. Check out the video and follow him on social media @ForMySkyz.
CONNECT WITH FORMYSKYZ ON SOCIAL MEDIA:
Instagram | Apple Music | Spotify | YouTube
Sirr Jones To Release New Album "Legacy"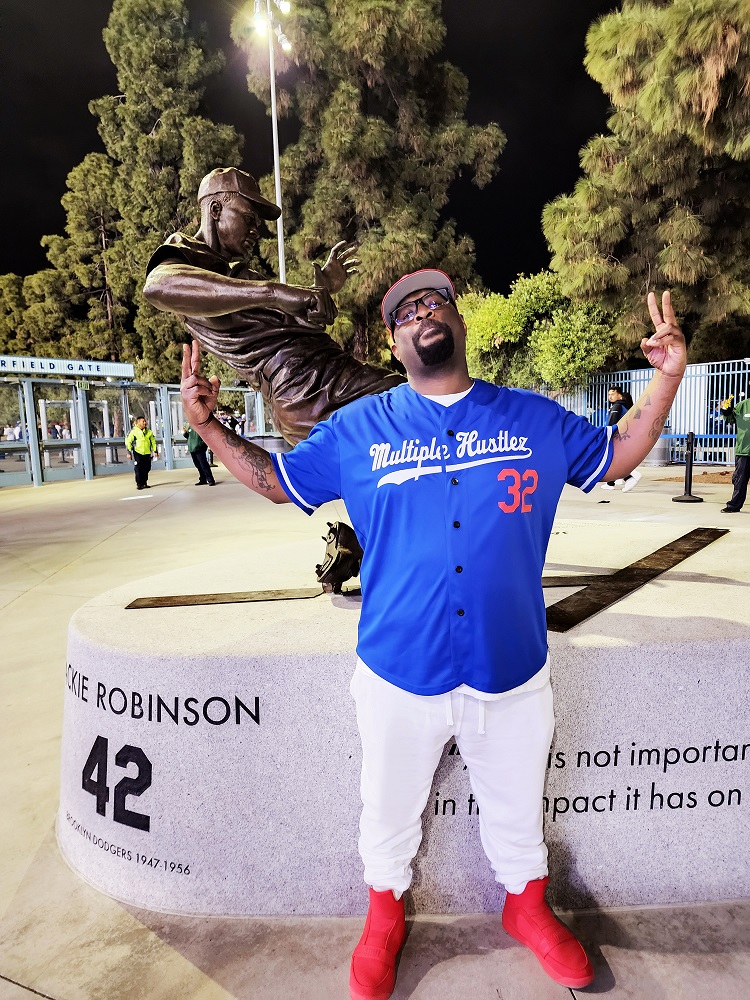 On December 26th Sirr Jones ended 2021 with a bang! He released his single 9-5, which hit #20 on the Hip hop rap charts. On February 5th 2022, Jones featured on Mayjah Payne's album "No Pain, No Gain" , soaring up to #5 on iTunes Hip hop rap charts. He also directed Mayjah Payne's music video "Shh" off the #5 EP "No Pain, No Gain" . Which grasped the attention of BET and MTV Jamz. Which aired on television worldwide. Early March Jones calibrated on Shorty T and Mayjah Payne's single "Couple Bucks ".
Resulting well in sales which landed #5 on the iTunes Hip hop charts. March 15th Pablo Productions and Sirr Jones released their single Anarchy. Which hit the charts at #12. The very next day on March 16th, Mr. Jones released his own single "Side Girl " breaching up to #9 on iTunes Hip hop charts. Also charting at #8 on the same day with another single "Move Step" along side with Blacc Trumpp and Stoka P. Charting #12 on March 31st, Jones release another single, "Put me in the game" featuring Layven.
On a roll, Sirr Jones released another single on April 17th "On the go"(ft. shorty T and Sammy isaac) ranking #8 on the iTunes hip hop rap charts.
Jones then released his EP "Entreprenegro" on Cinco de Mayo(May 5th)with Mayjah Payne, Shorty T, and J flash hitting #3 on the charts. Three days later Sirr Jones Released his first R&B single"I will never hurt you" which floated at #18 on the R&B Charts.
Sirr Jones is set to release his album "Legacy" on September 9th 2022. Keep a close watch on this artist for he plans to complete a few more projects before his Album debut.
https://www.sirrjones.com/