Kansas City artist Bailey Parker Debuts New EP 'See You Soon'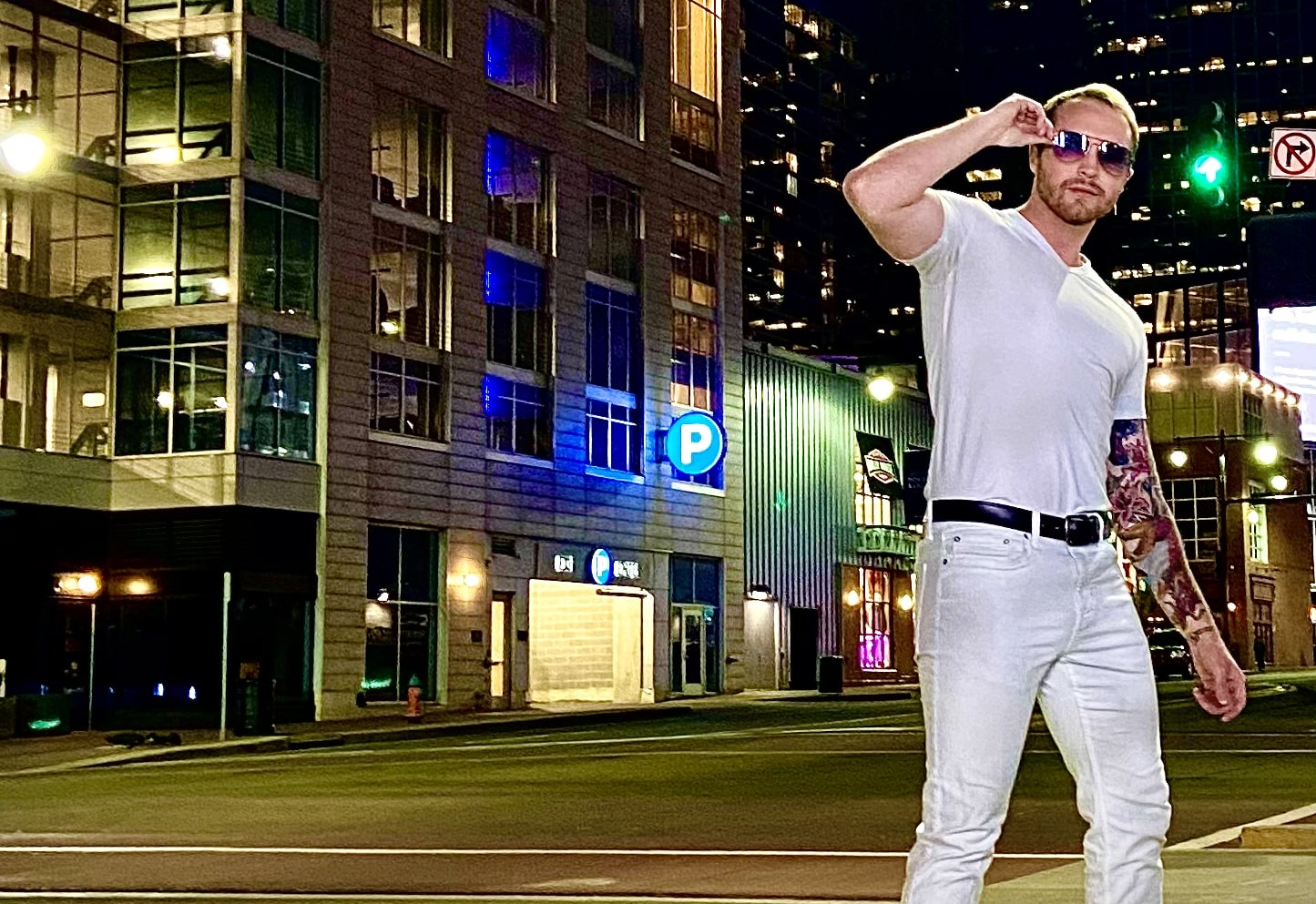 'See You Soon' is the debut album from Kansas City artist Bailey Parker. A four track EP, 'See You Soon' features songs that are close to Bailey's heart. The opening two tracks 'Casket' and 'Limelight' showcase his passion for music and the determination he has shown in his music career so far.
The EP closer 'Down The Road' is a particular highlight. Written from the perspective of a homeless man, this emotive track is particularly poignant for Bailey Parker due to the real life experiences of a High School friend. For fans of Mac Miller and Machine Gun Kelly, this EP perfectly showcases Bailey Parker's catchy flows and unique beats and we can't wait to see what he does next!
'See You Soon' follows on from the success of his earlier releases. Bailey Parker has already released four singles this year, and 'See You Soon' is set to continue his run of success. The Kansas City artist started making his own beats in 2017, which led to him writing his own verses and creating more original music. He is noteworthy for the creative songwriting within his music, implementing melodies and hooks. He portrays his life through his music and enacts creative lyrics and songwriting over up-tempo flows.
The self-taught guitarist has come a long way, citing influences ranging from Pop and Rock to Hip Hop. Winner of Best Songwriter at the All Missouri  Music Awards 2021, Bailey Parker is known for his powerful lead vocals, catchy flows, original beats, unique collaborations, and exciting performances. Listen to 'See You Soon' below.
Connect with Bailey Parker on social media for updates on new music, videos, and more; @baileyparkerseward
Donte Mosby, aka UFO, is creating major headway in the music industry due to his unique sound, and masterfully crafted lyrics. Growing up in Chicago, IL UFO found himself naturally gravitating towards music at a young age. He would listen to music around the house with his family and his heartfelt this was his calling. He started hearing different beats, melodies, and tones in his head which he couldn't shake. UFO started to work on his craft and through time and persistent effort unknowingly to him he would eventually turn into a lyrical genius.
UFO is an independent artist who draws a lot of his inspiration for his music from the difficult trials and tribulations he faced as a young man. While in his youth he would turn to music as a therapeutic outlet to help avoid the harsh reality going on around him. He knew that if he could harness all his emotion and put it into words then he could help others who face difficult times as well. When listening to UFO's music he creates an undeniable emotional connection with the listener through the story he tells in each of his songs. UFO wants all his listeners to be in the present moment and truly sink in and dissect the message he is getting across through his lyrics. UFO understands that everybody has their own struggles in life, and he hopes that through his music he can give others the courage and strength to overcome all that they face.
UFO currently has a plethora of music already released on all platforms for his fans to listen to. He also plans to release his new EP "In Transit" this upcoming November. If his previous work is in any indication of his new EP then we are all in for some major heat.
Make sure to follow UFO to keep up with his latest work:
Listen to UFO on Spotify click Here
Follow UFO on Instagram Here
Rojah Larue Sticks To His Heart And Instincts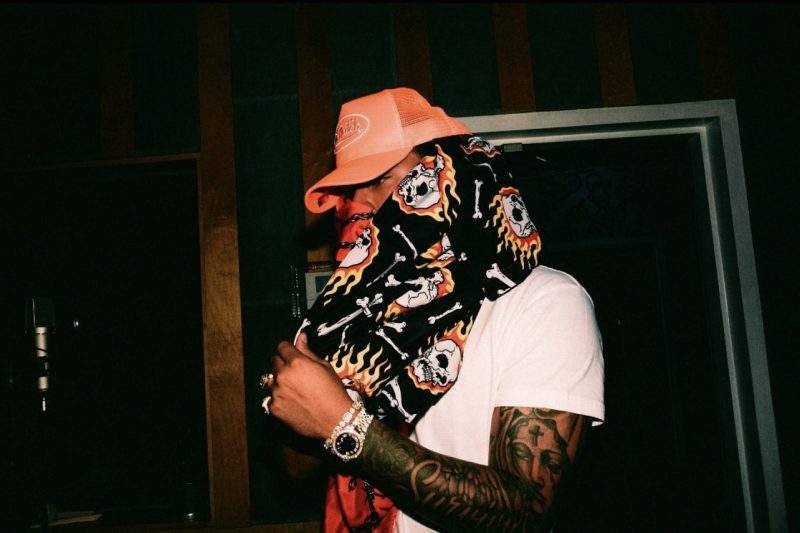 Growing up in Florida, Rojah Larue has focused on two things in life that have gotten him to where he is today. While being determined to beat the odds, Rojah Larue has stuck to his heart and instincts.
Larue started making music two years ago, falling in love with creating his sound from the moment he started. "Music got into me, I've always played with it, but from the day I first recorded, I fell in love with it for real," said Larue.
While being an independent recording artist, Larue has amassed impressive numbers on streaming platforms. His song "Same Clothes" has over 400,000 streams on Spotify alone, making it the artist's most listened record to date.
The artist did mention that he plans to release more music in December to follow up his last record, "Wish Me Luck."
You can listen to Rojah Larue here:
You can follow Rojah Larue here:
Introducing Lil Bape! – 24Hip-Hop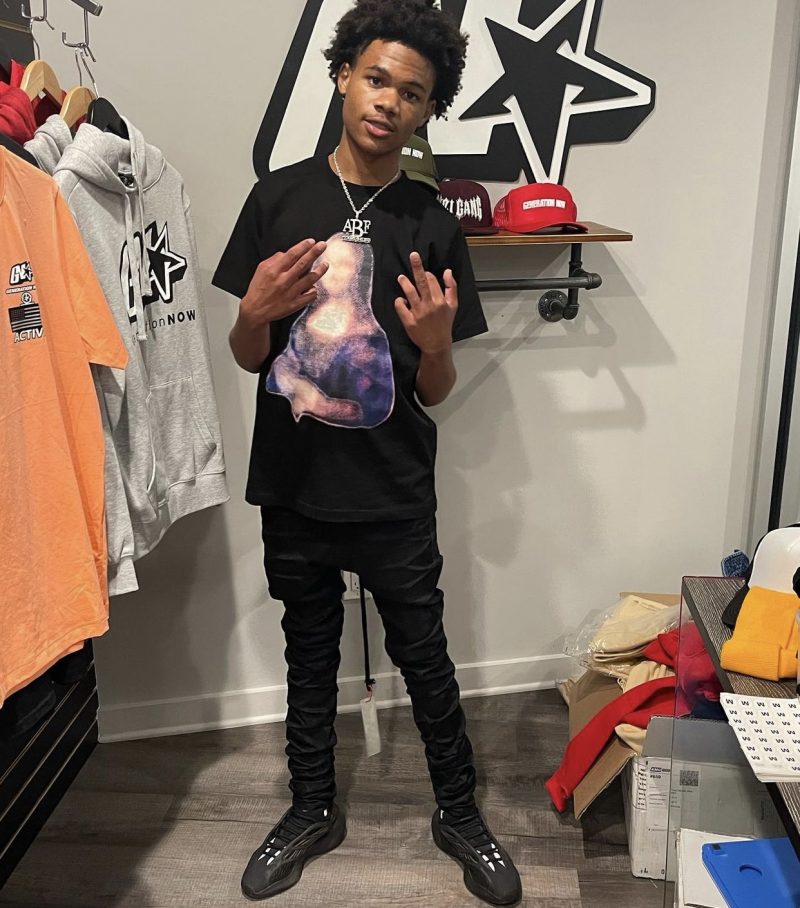 Aysir Clark, better known by his stage name Lil Bape, was born December 5, 2003, in Philadelphia, PA. Growing up in North Philly, he moved to Atlanta, GA to pursue his music career. With over 100k views on YouTube, Lil Bape is making his waves with his lyrics and sound. Only 17 years old, he has already been featured in a number of hip hop blogs such as Kollege Kid, Elevator Mag, and SayCheeseTV. Lil Bape has been able to create his personal sound and lyricism inspired by A Boogie Wit Da Hoodie which clearly can be heard throughout his tracks. After losing friends to gang violence and reflecting on his environment, he sought an escape within music and found it easier to cope with his reality as he created his image and sound. He began his musical endeavor at the age of 15, recording and releasing his first single at 16, and since has been on a roll with releasing and collaborating with a number of artists such as Seddy Hendrinx, Lil Kee, Yxng Ka, and Aaron Reed from Hitco Records.
He does not seem to be slowing and only looks forward to dropping banger after banger. With the recent release of his new EP, Zipped In My Tears, he hopes to make more connections within the music industry, gain more exposure, as well as grow as an independent artist. His sound continues to evolve as his fan base grows and he dives into craft emerging as the new sound of his experiences that many of his fans share. Naming his dad as one of his biggest motivations, he draws inspiration from artists such as Justin Bieber, Tupac, and, of course, A Boogie Wit Da Hoodie. He draws his creation from his own personal experiences and hopes to
inspire the youth to see that there is more to things than just gritty street life.
"I want the audience to know that though I am not just an artist. I come from the hood, but I am not a rapper, I make pop music, I am a well-rounded artist. I go against what people expect from me, my age group, my people. I am Lil Bape," he shared with us. This young artist hopes to make a name for himself in this industry and offers a fresh sound that goes beyond the limitations of hip hop and rap. Make sure to check out his new EP, titled, Zipped In My Tears on all major streaming services and follow his streaming platforms on the links provided below!
Instagram: lilbape2418
YouTube: Lil Bape