In Touch With Their Emotional Center
Chaotic, genre-juggling experimentation has always been a cornerstone of Brockhampton's sound. So has their emotional vulnerability. The two impulses have worked in concert throughout the self-declared "boy band's" growing catalog, but they've also clashed just as often. On their latest release, Ginger, it appears they've found something like harmony after a year of intense struggles and heartfelt soul-searching. The music on Ginger reflects their growth both as musicians and as men, finally finding the balance between rage and reflection.
On last year's Iridescence, the group took their first, halting steps in this new direction after signing a deal with RCA Records prompted by their Saturation series of self-produced mixtapes. Rather than co-opting their homegrown, DIY style, RCA merely gave them a larger budget to keep doing what they'd always done. No outside production was added, no big-name collaborations were mandated (mercifully, considering the crew's already massive size makes it difficult at times to keep track of who's in the band and who does what behind the scenes), and even their music videos were still shot on cellphones.
But by the time Iridescence was completed, the group had begun making headlines for all the wrong reasons. Member Ameer Vann was accused of abuse and subsequently excommunicated from the band. The remaining members found themselves suddenly forced to do a lot of soul-searching on the road while keeping to the strenuous touring demands of their new contract. While the pressure-cooker situation could have caused the group to fracture, they instead bonded, developing a deeper trust in each other and in their respective voices. It probably didn't hurt that Iridescence debuted at No. 1 on the Billboard 200, proving that their idiosyncratic approach to, well, everything could be commercially viable as well.
It also proved that they could delve into more emotionally provocative material and get away with it, such as the moodier introspection on "San Marcos," all navel-gazing, slow-strummed guitars and plaintive choruses. They pick up that narrative thread on "No Halo," the mood-setting introductory track on Ginger. In the run-up to the release of de facto group leader Kevin Abstract's April solo album Arizona Baby, there was talk of doing group therapy at Shia LeBouf's house; this is the audio equivalent of that group therapy, only within Brockhampton's core proper, such as it is with so many members.
The melancholy continues on "Sugar," "Dearly Departed," and "Big Boy." On "Dearly Departed," Dom McLennon, the group's best rapper since Vann's departure, spins a narrative that depicts Vann setting up another bandmate to get robbed, reasoning: "I do not feel obliged to dismiss the truth because of how I feel about our time." The group addresses peer pressure and toxic masculinity on "Big Boy," with Joba admitting, "Lost my way tryna change for the wrong crowd," and on "Sugar," Matt Champion similarly details experiences with substance abuse to deal with his anxiety: "Used to trade Jordan for some molly / And she gave me all I need for the night, forties suffice / Morally alright, but I need some advice / And I know that I'm actin' foolish."
And while they dedicate as much time on Ginger to simply enjoying bouncing off one another in their usual display of youthful exuberance as they do to untangling their complex emotions, they reel that energy in on "Boy Bye" and "I Been Born Again," resulting in less tonal whiplash than on Iridescence. They still try new sounds and embrace unconventional beats that other rappers might shy away from and they still pack as many of their voices onto those tracks as they can get away with — usually, all six of their vocalists — but by reining in the range of tempos and energy levels to a slightly narrower spectrum, they make Ginger a more consistent, concise project than some of their previous efforts.
While the new direction won't work for a lot of their longtime fans, accustomed as they are to the group's earlier raw, untempered energy, new additions like Victor Roberts' verse on his self-titled album closer suggest that the band is learning to pace themselves and add more layers to their proven foundation. The first strides that they've made have been halting and shaky at times, but they're encouraging. This boy band is slowly growing up and letting fans watch them figure it out in real time — just like they always have.
Ginger is out now via Question Everything and RCA Records. Get it here.
Dark Lo x Havoc Release 'Extreme Measures' Project & New Video for "Mob Tales"
Born and raised in Philadelphia, Dark Lo is best known for bringing his signature gritty delivery and street bars over smooth, soulful production.  Also known as "The Crook", Dark Lo spent the majority of his young adult life in and out of prison. It wasn't until Lo met AR-Ab that he turned his attention to hip hop.  Despite always having a passion for music, AR-Ab convinced Lo of his talent and he decided to take his craft to the next level.  Over the years, Dark Lo has proceeded to release several acclaimed projects and was named one of Complex's 'Underground Rappers You Should Know'. 
Currently, Dark Lo and AR-Ab are embroiled in two high-profile cases, with AR-Ab currently incarcerated with a 45-year sentence after he was arraigned with eight other individuals on trafficking and distribution charges in Philadelphia in October, 2018.  Dark Lo will begin serving the remainder of his seven+ year sentence for witness tampering on 9-30-21.With his last project as a free-man, Dark Lo called upon the legendary Havoc of Mobb Deep, who produces all eleven of Extreme Measures tracks and also adds his signature flow and voice on two of them as well.Today, the duo unveiled their new collaborative project and also released a new visual for "Mob Tales," which can be viewed below. "Mobb Deep, Havoc, Prodigy (RIP!)-they are some of my rap idols, so it was a great honor for me to be able to work with Havoc on an entire project" Dark Lo commented.  ""This is one of my best pieces of work and it was a pleasure to work with Havoc."
 "I'm really hyped about my project with Lo.  I haven't done a lot of collab projects, but out of the ones I've done so far, this is shaping up to be one of my favorites. It's been a minute since I worked with an artist that has such a gritty sound; and that appeals to me" Havoc stated.  "Gritty and grimy is that kinda lane I like to work in most.  Lo, and I lived in that lane with Extreme Measures.  Definitely something the world needs to hear."Dark Lo x Havoc's Extreme Measures is now available!
ILY Truly Drops 'No Way Girl'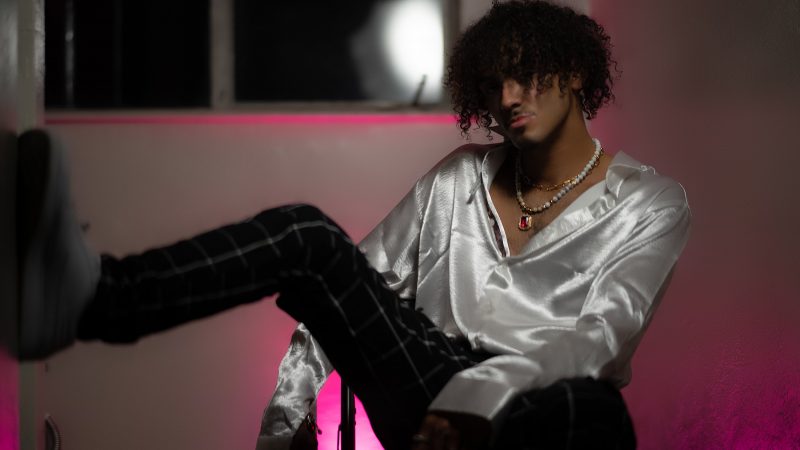 Kenosha, Wisconsin based hip hop artist and record label owner ILY Truly made his return to the spotlight with his newest release 'No Way Girl'. The artist dropped both the audio and an official visual which can be viewed on YouTube.
'No Way Girl' comes as a follow up to his last single 'Baby I' which features vocals from Ne-Yo. The new single features a melodic beat, catchy chorus, and purposeful lyrics about a mans relationship with a woman that he knows is no good for him. The official visual has been viewed by almost 20,000 people and the audio has been streamed a similar amount of times on Spotify.
You can watch the official visual here: 
You can follow ILY Truly here: 
ALBUM SALES (week 38, 2021): Lil Nas X, Drake, Kanye West, Doja Cat & more!
Here's our weekly overview of Hip-Hop and R&B album sales in the US, including an update on where the albums land at the Billboard 200 chart.
This week's overview includes the first week sales of Lil Nas X's debut album MONTERO, which debuts at #2.
| | | | | |
| --- | --- | --- | --- | --- |
| Chart # | Artist(s) | Album title | Sales | Sales + Streams |
| 1 | Drake | Certified Lover Boy | 3,761 | 169,547 |
| 2 | Lil Nas X | MONTERO | 22,452 | 128,691 *DEBUT* |
| 4 | Kanye West | Donda | 1,385 | 58,075 |
| 6 | Doja Cat | Planet Her | 490 | 48,043 |
| 12 | Baby Keem | The Melodic Blue | 145 | 28,255 |
| 14 | Pop Smoke | Shoot For The Stars, Aim For The Moon | 596 | 22,191 |
| 15 | Lil Baby & Lil Durk | The Voice Of The Heroes | 72 | 21,441 |
| 18 | Lil Baby | My Turn | 266 | 20,439 |
| 20 | The Weeknd | After Hours | 845 | 19,187 |
| 21 | The Weeknd | The Highlights | 762 | 18,592 |
| 22 | Post Malone | Hollywood's Bleeding | 221 | 18,141 |
| 23 | Trippie Redd | Trip At Knight | 86 | 17,859 |
| 24 | Juice WRLD | Legends Never Die | 491 | 17,768 |
| 25 | Polo G | Hall Of Fame | 176 | 17,403 |
| 27 | Justin Bieber | Justice | 1,24 | 17,021 |
| 28 | Moneybagg Yo | A Gangsta's Pain | 385 | 16,947 |
| 29 | Juice WRLD | Goodbye & Good Riddance | 142 | 16,670 |
| 30 | J. Cole | The Off-Season | 3,088 | 16,429 |
| 39 | Machine Gun Kelly | Tickets To My Downfall | 760 | 14,328 |
| 42 | Eminem | Curtain Call | 532 | 13,245 |
| 45 | Travis Scott | ASTROWORLD | 617 | 12,855 |
| 47 | Polo G | THE GOAT | 99 | 12,749 |
| 48 | Lil Tecca | We Love You Tecca 2 | 47 | 12,644 |