Get Ready, 'Squid Game' Season 2 Is Officially Happening
Photo Credit: Noh Juhan for Netflix
Squid Game writer/director Hwang Dong-hyuk has confirmed the addictive series is returning for a second season.
After garnering the eyeballs of millions of viewers throughout the globe Netflix's Squid Game is set to return for a second season. 
In an interview with AP, the film's creator, writer, and director Hwang Dong-hyuk confirmed the latest development. Below is a translation of what he shared:
"So there's been so much pressure, so much demand and so much love for a second season. So I almost feel like you leave us no choice! But I will say there will indeed be a second season. It's in my head right now. I'm in the planning process currently. But I do think it's too early to say when and how that's going to happen. So I will promise you this…(in English) Gi-Hun will come back, and he will do something for the world."
Previously Dong-hyuk said that he was unsure if Squid Game would receive a season two. In a past interview with Variety, he expressed that if it was brought back he'd need a writer's room. For the sensational first season, he'd written and directed each episode. On a potential season 2 he said:
"I don't have well developed plans for 'Squid Game 2.' It is quite tiring just thinking about it. But if I were to do it, I would certainly not do it alone. I'd consider using a writers' room and would want multiple experienced directors."
COMEBACK SQUID: Hwang Dong-hyuk, the director, creator, writer of #SquidGame says the show will be back with more Gi-hun adventures. pic.twitter.com/uqC1DIdZqy

— AP Entertainment (@APEntertainment) November 9, 2021
Nelly To Tour Throughout The Summer
Nelly is set to tour throughout the summer, up until September 24th. And you can count on surprise guest appearances.
Nelly Tour Set To Include Special Guest Appearances
Rapper Nelly is headed to a location near you in his upcoming 2022 tour.
Look for special guest appearances at some venues throughout the tour.
Expected to join Nelly on stage at select locations, including T.I., Ying Yang Twins, Ginuwine, Blackstreet, and more.
During his tour, Nelly (real name Cornell Iral Haynes, Jr.) is scheduled to headline 2 festivals this year.
On July 22-23, he is set to perform alongside Blake Shelton and ane Brown at Shakopee, Minnesota's Twin Cities Summer Jam.
And after that event, you can catch him with Ja Rule, Ashanti, and Lil Jon on Aug 6th.
That event will be held at Toronto's Pain Is Love Pt. Deux.
Check Out The Full Tour Schedule
May
5/20 – Albertville, AL
5/21 – Sharpsburg, KY
5/26 – Oxon Hill, MD
5/27 – Atlantic, City, NJ
June
6/2 – Cedar Park, TX
6/3 – Tulsa, OK
6/5 – Rio Rancho, NM
6/11-12 – Temecula CA
6/18 – Lincoln, CA
6/24 – Chubbuck, ID
July
7/5 – Traverse City, MI
7/9 – New Buffalo, MI
7/13 – Central Point, OR
7/16 – Hastings, NE
7/22 – Shakopee, MN
7/23 – Harrington, DE
7/28 – Cheyenne, WY
7/29 – Minot, ND
7/30 – Columbus, OH
August
8/1 – Monroe, MI
8/3 – Davenport, IA
8/6 – Ontario, CA
8/12 – West Allis, WI
8/13 – Des Moines, IA
8/14 – Billings, MT
8/19 – Bensalem, PA
8/26 – Mount Morris, MI
8/27 – Essex Junction, VT
September
9/4 – Puyallup, WA
9/5 – Salem, OR
9/15 – Spokane, WA
9/17 – Henderson, NV
9/23 – West Springfield, MA
9/24 – Bloomsburg, PA
October
10/7 – Grand Junction, CO
Tickets can be purchased at all ticket selling locations, including his website, nelly.net.
Will you be jamming with Nelly this year?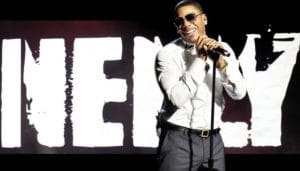 Want more stories involving Nelly, check us out.
Hip Hop News Uncensored. It's the Leader in Hip Hop content on YouTube!
Tory Lanez Returns With A Summer-Ready Single, "It Doesn't Matter" – Halla Back Free Promotion
We have yet another weekly drop-off from Tory Lanez and it's clear that he isn't finished applying pressure. Today (May 20), the Canadian artist performed at the Metro Metro festival in Montreal as he shared the stage with a slew of heavy-hitters. Lil Baby, Playboi Carti, Trippie Redd, Don Toliver, Polo G, Lil Tecca, Lakeyah, DaBaby, A Boogie Wit Da Hoodie, and Lil Pump are just a handful of rappers appearing at the festival, and Lanez wanted to deliver another new banger on the evening of his performance.
Lanez has returned with "It Doesn't Matter," a summer jam poised for repetition among his dedicated fanbase. According to a press release, Lanez described the record as his first "real" single in almost three years, following his recent releases "Shot Clock Violations, Florida Sh*t," and "I Like." This R&B track has added its name to the summer anthem hopefuls and Lanez may have a formidable contender.
Stream "It Doesn't Matter" and let us know your thoughts on Tory Lanez's latest.
Quotable Lyrics
Don't mistake her for my old thottie (Yeah)
You ain't fuck my bitch if you hit on her old body
'Cause since shе got it done, since she got it donе
She been on the 'Gram screamin', "I'm the one"
I just wanna run into you, baby
NEW VIDEO: Quavo & Takeoff – "Hotel Lobby"
Migos rappers Quavo and Takeoff have released a new collaboration under their new duo name Unc and Phew. It's titled "Hotel Lobby" and comes with an accompanying video.
After the announcement of the song, Migos fans immediately began investigating the fact that Migos might have broken up. They discovered that both Offset and his wife Cardi B had unfollowed the two on Instagram. So far, there has been no official word on their disbanding.
Watch the video for "Hotel Lobby" below: