Chevron Blue Collabs With Producer Forever Rolling For New EP of Same Name
Rising artist Chevron Blue has just released his four track EP Forever Rolling. The Long Beach artist's project is exclusively produced by one of the newest producers making waves in the industry, Forever Rolling, hence the name of the tape.
On the 4-track EP, Chevron Blue showcases his laid back flow on Forever Rolling's 808-infused trap beats he has become known and regarded for. Blue does this all the while emphasizing his no tolerance policy for snitching or those perceived to be "rats" such as on his song "Foe"  where he proclaims: "rodent, rat, or mouse, house rule: must exterminate."
Forever Rolling is a great latest effort from the California emcee who has only been releasing music for less than two years now. For new listeners it would be the perfect project to become familiar with this artist on the rise.
Before the pandemic began, Chevron Blue's plans for life were completely different and did not involve making music. "I got shot and had to transfer schools, then coronavirus hit and ended my school [and] football dreams," he candidly shared during an interview. "I picked up a microphone to cope."
This choice and change of career have stood to work in his favor with Blue releasing a slew of singles since 2020 and two mixtapes 7 Shots and Elephant in the Room, both earlier this year. With each release the rapper's progression in his sound is evident.
"Once I started rapping, I just wanted to get better and better. I want to be the best when it's all said and done."
Now that he's released the EP, Blue is turning his focus back to revamping his mixtape Elephant in the Room with plans to release a deluxe version later this year.
Follow Chevron Blue @chevronbluertc on all platforms to stay in the mix for all he has coming soon and stream Forever Rolling below.
Seno and Backhouse Collective are the Future of the Music Industry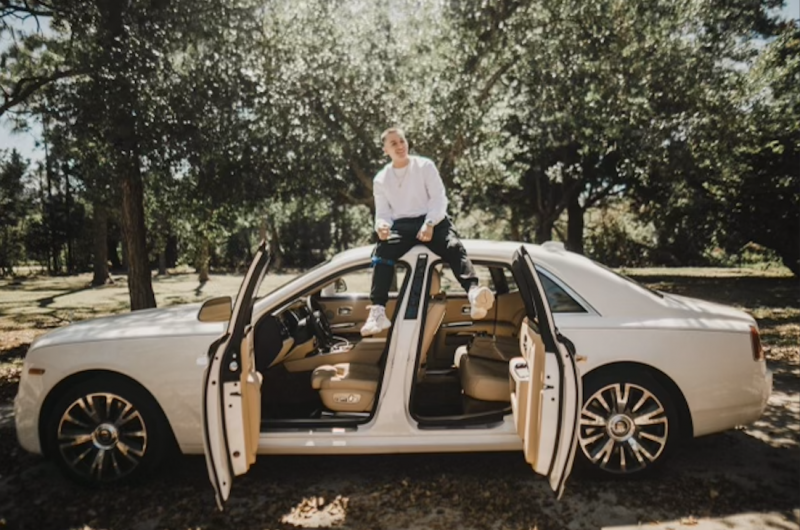 Rising to the top of the American music industry is the prolific music star Seno and the rest of the Backhouse Collective team. Seno is a famous songwriter and singer, with several hits to his name. Many in the industry identify him with his wide range of musical sounds, making him stand out. Seno made his music debut years ago, releasing a prolific debut album, Stories From the Back, which placed him on the global map.
Seno grew up with a fascination for music from a young age, loving everything about the industry. The young Florida boy with Texan blood greatly influenced the hip-hop culture in the region, which was his initial music sound before making the switch. He started his music career alongside his other friends, forming a music group, Backhouse Collective, which has paved the way for many people and a lot of different careers. The whole thing began as a bunch of friends freestyling in Seno's guest house, which they dubbed the Backhouse. It consisted of Slyte, Dominic Fike, and Ike Lysergic; then, Matt Black and Alex Fike later joined the group. However, Contradash, Nate Traveller, Terry Prism, and others joined as affiliates along the way.
What began as a hobby transformed into a passion, quickly turning into career paths for most of Backhouse Collective. Most of the Backhouse Collective members have set out promising careers, with the likes of Seno, Dominic Fike, and Slyte leading the pack. After many years of being in the studio, Seno decided to switch to singing in the quest to become more melodic, and that's why if you hear his original sound versus today, it's completely different, like night and day. Seno takes pride in the shift as he believes it allowed him to grow as an artist and songwriter.
Though Stories From the Back is technically his debut album, he still insists it is another project. It is what really set his music career rolling, but unfortunately, he was arrested immediately after dropping it. He was held and charged for allegedly discharging a firearm in a public place. The incident left him emotionally wrecked, facing 25 to life, which put his music career at a standstill. To save his music career, Seno ended up taking a plea for five years, and it ended up for the better.
Seno is now relaunching his music career and a whole new him but with the same touch and musical prowess. Dominic Fike from Backhouse Collective has been instrumental in helping him gain traction in the industry, with his reputation currently snowballing. Seno acknowledges having received a warm welcome from the industry with requests for meetings with A&Rs from across the map. Since then, the ambitious singer has been working on many projects that he promises to be great music for his fans. Seno is yet to release a new track, but you can always count on this talented singer's ability to create great songs.
Seno now dreams of growing musically and seeing himself performing again on big stages across the country. To him, music has been and will forever be his language and career.
Lexie Salameh's new song "Reflections"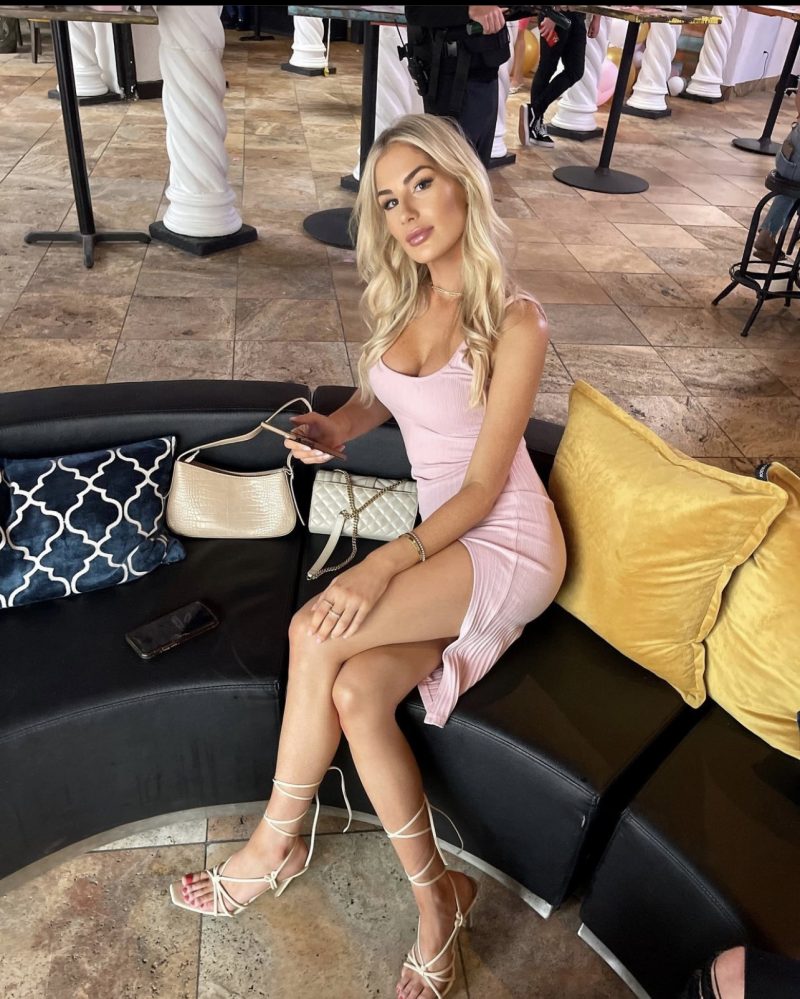 Lexie Salameh's newest song has been working wonders for her. She's a realtor by trade, but she's dabbling in music now, and her debut single, "Reflections," has a lot of promise. Fans of the genre are excited about her new release and expect to hear more from her in the future.
Lexie is a relative newcomer to the music industry. Despite having the ability to create music, she has chosen to enlist the services of Rumor Records in the creation of her EP. Lexie has worked closely with Rumor Records to ensure that her input on the production is heard. As a result, they were able to create a track like this that is quite enjoyable to listen to.
Lexie has published an EP that includes "Reflections" and two additional songs. The tracks "Timeless" and "Midnight Groove" were also released. These three songs have been a huge hit so far, with more and more streams being added every day. Lexie's career as a musician has taken off thanks to this EP.
If you want to check out Lexie's music for yourself you can find it on Spotify here:
https://open.spotify.com/artist/0k3DjV3Nl6sXMe3IshFvdJ?si=ByroHQsfT_GK8mFK4VFZkw&dl_branch=1
Also make sure to follow Lexie on Instagram at:
Kris The Shark's "Impressions" has impressed his fans around the globe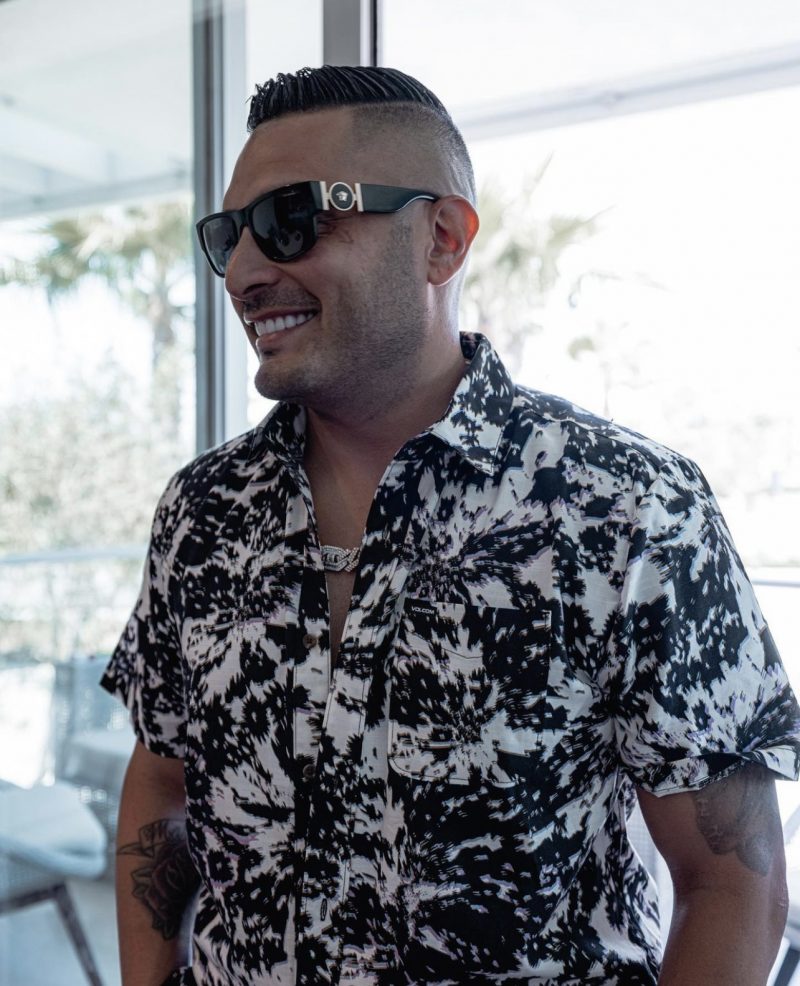 "Impressions" was released a few weeks ago. Within a few days of its release, the song went popular on the internet. Kris's fame and reputation as a brilliant artist grew even more as a result. Someone who can display his thoughts for his fans to decipher.
Kris has always distinguished himself as an artist by expressing himself in unconventional ways. He expresses himself in such a way that it almost looks like he's watching a movie. Except that the plot revolves around Kris's mental landscape. He's the same way with his music.
"Impressions" was created by Kris with the assistance of Rumor Records. They've previously worked with a slew of emerging artists to make songs. They've also done an excellent job with this song. When you listen to "Impressions" once, you'll see what I mean. You will, without a doubt, be unable to stop yourself.
Kris's arrival has jolted the music industry to its core. He appeared to be a bolt from nowhere. After the first release of "Impressions," Kris has been making waves. The song has confirmed his status as a musical genius.
Listen to Kris The Shark here:
https://open.spotify.com/artist/5nRihzbtwMjB0Aq3PrFnFQ
Follow Kris on Instagram at: