Canada's Rising Hip-Hop Star & Tory Lanez' Protege, Kampaign Set To Release His Highly-Anticipated EP, 'Before The Win'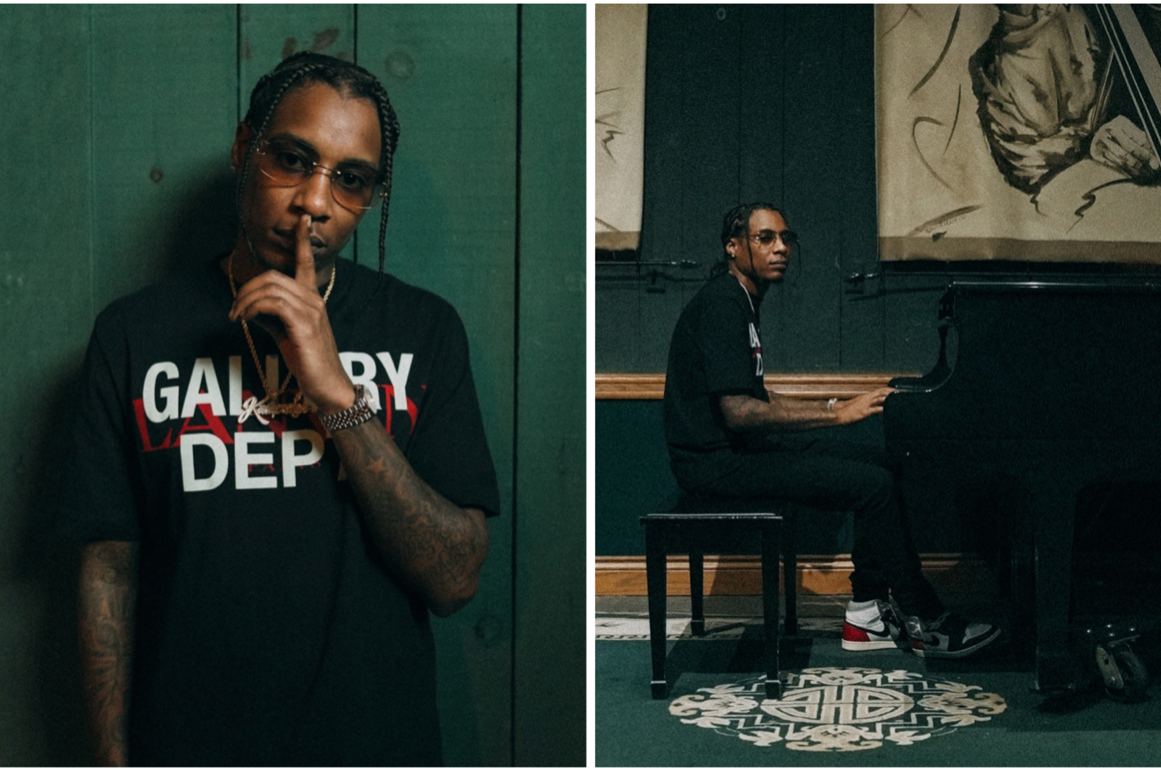 One of Canada's hottest emerging rappers, Kampaign, has announced that his long-expected EP, "Before The Win" will release this fall and is due October 29. Disruptive to Canada's rap scene, the promised debut EP will feature four new songs. Following the success of recent singles like "Traumatized" and "Prada You", the rapper, who has been rapidly growing his fan base since 2017, is said to reach new heights with "Before The Win".
Kampaign is one of Toronto's best kept secrets with a unique sound that is reminiscent of celebrated artists such as Lil Durk and Toosii. The artist is frequently spotted in his fellow Toronto-native and Grammy-nominated rap star Tory Lanez' circle. In a true protege fashion, Kampaign exclusively appeared in Lanez' latest music video for "Tuh".
Over the last couple of years, Kampaign faced many losses, including the loss of his brother and some of his closest friends. The pain has fueled and motivated the artist to create authentic music with substance and emotion, while remaining relatable. The rapper transforms some of his darkest memories into art and the EP reflects exactly those experiences. "Before The Win" is a reflection of life before fame, jewelry and the riches; it entertains the thought that in order to win, he had to lose. With the debut EP, the rising rapper aims to shed light on his most vulnerable side by featuring some of his most soul-stirring music yet. "Before The Win" is available for pre-order on Apple Music, and is set to release October 29 on Spotify, Apple Music, Tidal and Amazon Music.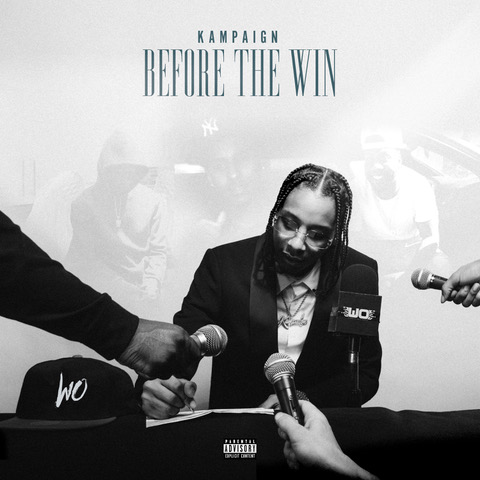 Considered to be among the most talented in Canada's rap scene, Kampaign recently also secured a cameo in Tory Lanez' latest star-studded music video. Set in Miami, the visuals for "Tuh" also feature one of the biggest industry breakout stars, Est Gee and VVS Ken, who have been approaching hip-hop's limelight as some of the industry's most brilliant new acts. Kampaign's appearance comes as no surprise as the rapper has been a long-time friend and protege of Lanez. Kampaign's EP, "Before The Win" is awaited by many, including fans and key players in the Toronto's hip-hop scene. It has been confirmed that the EP will consist of four songs. While Kampaign's recent "Tuh" cameo hints at a potential Tory Lanez collaboration, it has not yet been confirmed.
"Artistically, I am at my best when I am able to create music based on a real, authentic feeling. Whatever I do, I have a winner's mentality; life truly is about winning, whatever that may mean to individual people, but that is certainly my approach in music. However, before the win, we had to lose," said Kampaign. The artist noted that "Before The Win" is meant to be a segway to an even more awaited album, due 2022. "It is always a matter of time — it is better to be ready than to get ready. Anyone can have their time. The key is to cease the moment when it's yours," remarked the rapper.
"Before The Win" will release on October 29, with pre-orders available beginning October 16.
Connect with Kampaign on social media for updates on new music, videos, and more; @kampaign93
Jarred J. Rosenberg's "Vaulted" has the Music Industry on the Edge of Their Seats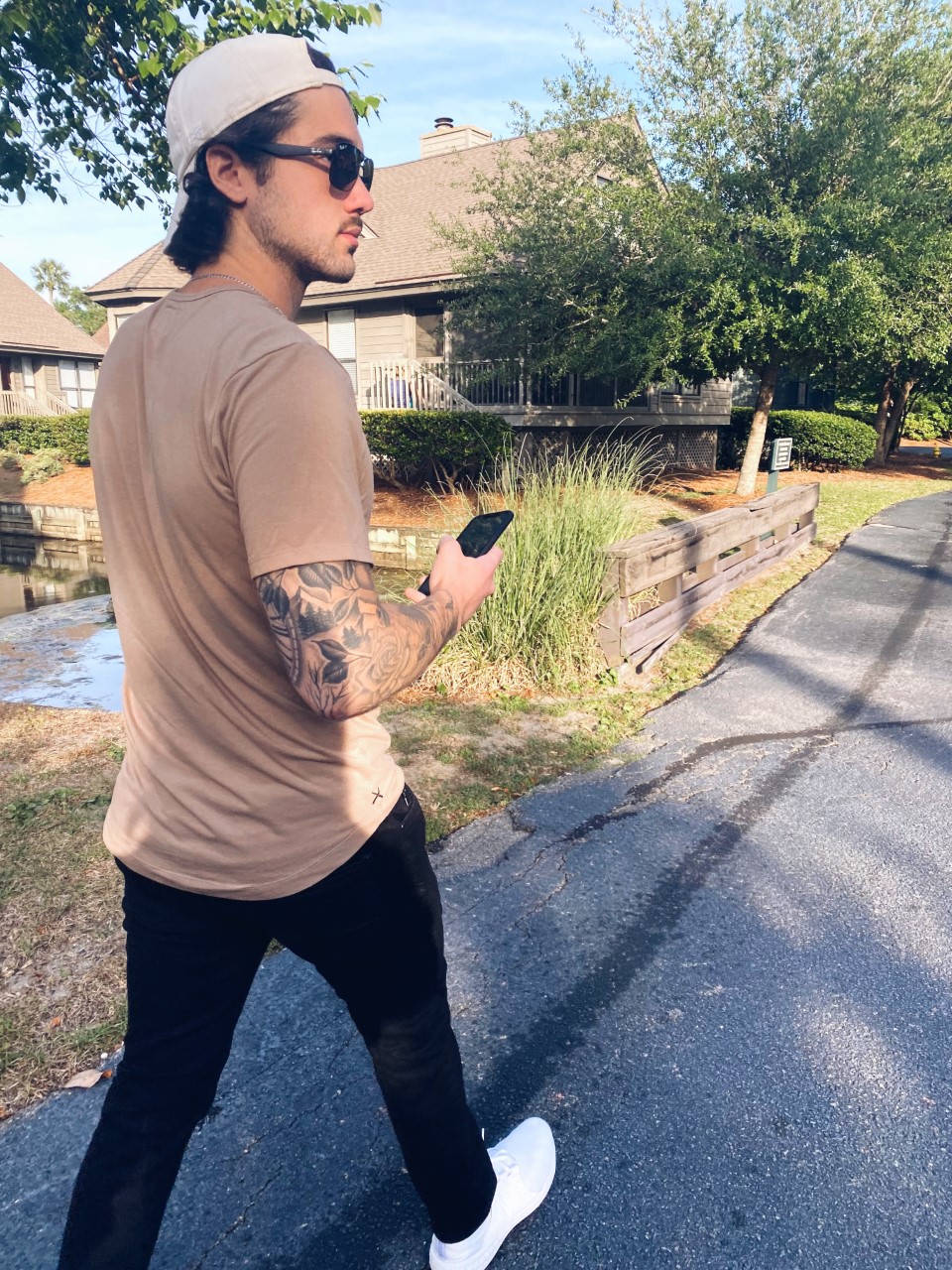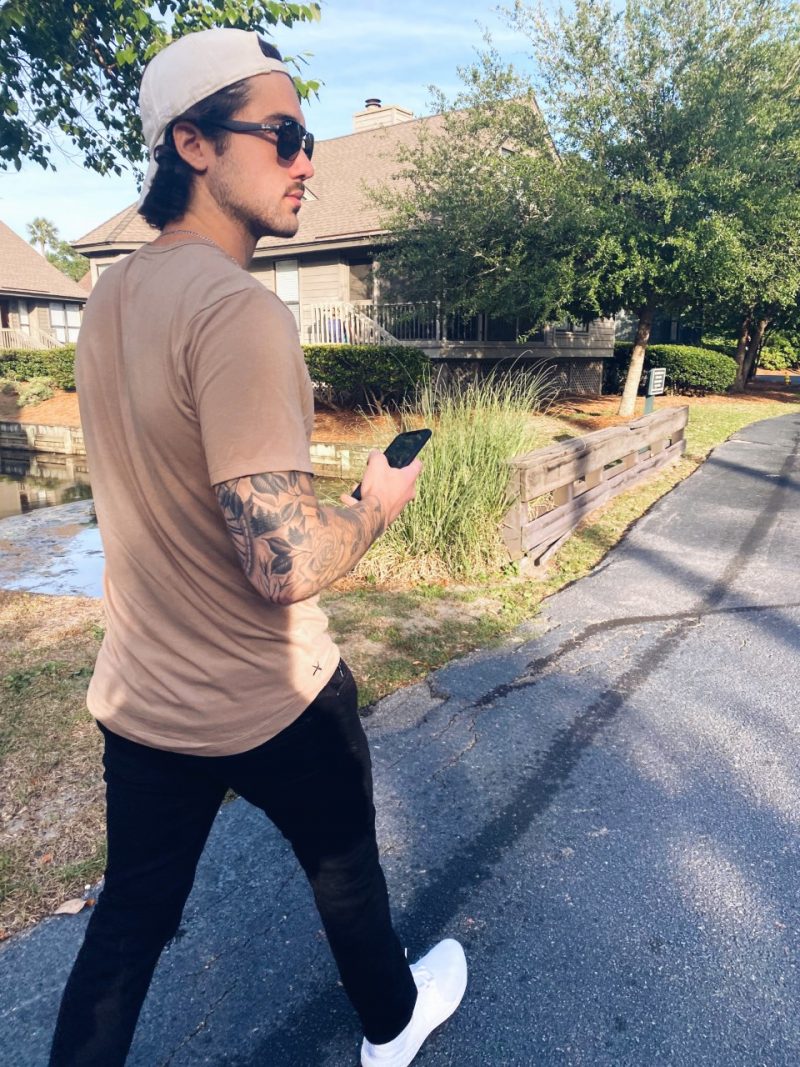 Growing up in Long Island, New York, Jarred J. Rosenberg gravitated towards music at a young age. He knew that when he was older, he was destined to make a colossal impact on the music industry. When it came time for him to make the decision to either bet on himself or take a 9-5 job, he made the courageous decision to follow his heart. He was intrigued with the behind-the-scenes process of the music industry, so he decided to become a manager.
Jarred set the intention for himself of helping as many artists fulfill their dreams as possible. With a keen ear for talent, Jarred began to fortify his craft and seek out the best artists in his area. News began to spread like wildfire as Jarred started to catapult artist careers into the heavens. Fast forward a few years and today Jarred is a top manager in the industry who focuses on developing artists, their image, and persona. In addition, he has developed his craft as a social media guru, getting artists recognized overnight.
Jarred is gearing up to release his debut album that he executive produced titled "Vaulted". The release date of this project is not yet finalized but Jarred has confirmed that it will be released towards the end of 2021. "I called it "Vaulted" because it is music, I've worked on with artists that they never chose to release for one reason or another. It was forgotten about, essentially locked away in a vault until now. I believe these songs deserve to be heard and I decided to leverage my platform to make that happen." This highly anticipated album has the industry buzzing and is a thrilling time for Jarred as he endeavors into another aspect of his career. "Vaulted" is guaranteed to be full of fire songs that can be enjoyed by all genres of ears. Make sure to follow Jarred for the specifics regarding his debut project.
Follow Jarred Rosenberg on the following platforms:
Instagram: @jarredrosenberg
Tik Tok: @jarredrosenberg
Spotify: Jarred J. Rosenberg
Is Pardyalone Bringing Minnesota into the Music Scene?
Music is a form of expression that connects an artist with their fans. The lyrics, the rhythm, and the beats merge to create a magic that can resonate with hearts and even soothe souls. Pardyalone is one such artist who can strike the chords of millions of ailing hearts through his music. He is taking Minnesota to a whole new level by adding a punch of his energy and slices of his real-life experiences into his music. Pardyalone is more than just a singer or a musician. He is an artist who penetrates the superficiality of the world to reach the bottom of his listeners' hearts. The biggest inspiration for his creation is his real-life experiences that flow through his lyrics in his signature style. 
Pardyalone's story starts with a great childhood full of fun. Never in his life did Pardyalone anticipate that he would have to go through several mental traumas during his adolescence. Growing up in a close-knit family has its perks, but it has its downsides too. Pardyalone felt suffocated because no one understood the thoughts and feelings of a teenage kid. At times, he felt he could not speak his mind or share his thoughts with anyone. This eventually led him to depression and anxiety. Throughout his life, Pardyalone has dealt with several issues like a broken home, heartbreak, abandonment, and pessimism. 
As a result of years of personal trauma, Pardyalone developed several mental issues where music became his only solace. He found music a means to vent his emotions and feelings. He wants his music to comfort people the way he had craved during his struggle to overcome his mental health issues. He weaves real-life experiences through his music, which helps him connect to his audiences on a deeper level. His fans feel a true connection with the message in his songs that fits their real-life situations. 
In every song that Pardyalone creates, he develops a character through sound, visuals, and energy. His style of music and his sound isn't reciprocal but relative. This is where he has managed to carve a niche for himself in the industry, distinguishing himself from his contemporaries. He stepped into the mainstream music industry to soothe people desperately trying to feel better about themselves. His songs support those who are fighting similar situations that Pardyalone earlier went through. This healing motive behind his art has been featured in several media outlets, including multiple Minnesota newspapers. 
Over the years, Pardyalone has gathered a huge follower base on social media platforms. This fanbase has earned him over 2 million streams of his music. His story has been covered by renowned publications like Promoting Sounds, Elevator, FutureHype, and Masked Mortal. But all these accomplishments came with several challenges for Pardyalone. He overcame financial issues when his studio was flooded but developed good relationships with other artists who helped him record songs even in trying times. 
Now, Pardyalone is on a mission to advocate the importance of mental health through various means apart from songs. He wants to start a non-profit organization to help children who have no one to talk to and become a motivational speaker highlighting mental health issues. Pardyalone has dedicated his life to inspiring the youth by converting his music into a form of therapy for ailing hearts.
Rising NC artist Tristen Davies Shares 'The Therapist' Music Video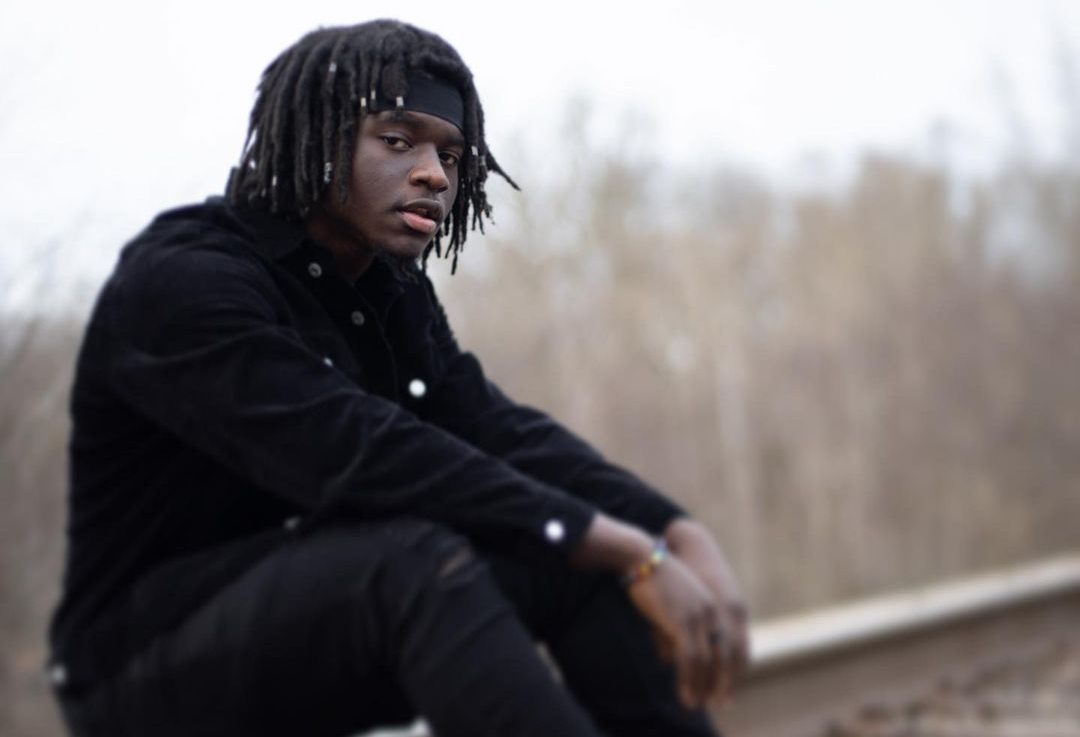 Almost a year after receiving a co-sign from Denzel Curry on his first music video "Ello Gov'Nor", Tristen Davies returns to the spotlight with his new single 'The Therapist', a chill beats with a catchy melody featuring sonic elements of both the present and past.
Tristen's greatest skill is his ability to blend a wide range of sounds into a lovely song. In his new song "The Therapist," you can hear that harmony. Everything is set out in such a way that it puts your mind at ease.
The 19-year-old Raleigh, North Carolina native began to develop a passion for music at a young age and would always envision himself as a huge star.
Tristen prides himself on creating music that is fun and full of energy. He intends for all who listen to his music to catch a vibe and have a great time. Most of his lyrical influence comes from his past experiences which he delivers through his art in an exuberant and uplifting way.
Moving forward, Tristen hopes to grow both as an artist and as an inspiration. His artistic desires lie in improving his own skills and eventually working with artists who have inspired him. Most important for the 19-year-old, though, is reaching his audience with his music. Maintain his original sentiment for sharing his passion, helping just one person feel something by way of his music is enough for Tristen.
Watch "The Therapist" and also check out his new album "prodigy" below.
Connect with Tristen Davies on social media for updates on new music, videos, and more; @tristenadavies