BH Fitness Prisma M60 Treadmill Review
After researching your item, taking delivery of exercise equipment can sometimes be a bit of an anti climax, given that when you open the packaging a daunting assembly process confronts you.
That's the beauty of the BH Fitness Prisma M60 Treadmill.
1. Open the packaging

2. Decide where you want to place the treadmill and pop it there

3. Lift the console into place

4. Tighten up the screws

5. Plug in the treadmill

6. Insert the safety key

7. Start the machine and you are ready to run.
It is that simple.
But this treadmill is not a toy. It's a fully featured piece of kit from a quality brand
The Prisma M60 features a 2.25 HP continuous duty motor. I found it quiet all the way from 0 to 22kph, even with the incline adjusted all the way to the maximum of 12%. The quick touch keys made these adjustments nice and easy too. Combine this power with ease of use and you have a treadmill that is suitable for the whole family.
Another thing I liked about the Prisma M60 was the size of the belt. BH Fitness call this an XXL belt and I have to admit it is quite a big one, measuring 126cm (50″) x 55cm (22″) Its ideal for those who haven't used a treadmill before, just like the hand rail controls that allow you to adjust the speed and incline.
The belt itself has fantastic cushioning with the BH PCS (progressive cushioning system) technology. To spare you the science, the 8 elastomers provide the next level of cushioning compared to other treadmills in the price range. This takes care of your joints and is perfect for both preventing injury or recovering from it.
I normally just get on a treadmill, put my headphones in and run, but as I was reviewing this treadmill I gave all the programmes a whirl too.
The programmes cover all the workout targets you will normally need such as time and distance, but you can also have the option to create and store 3 custom courses. For total workout control there is the heart rate controlled programme.
The console features a display with 3 separate display windows. This made it easy to stay on track during my test run and gave me all the details I would expect including speed, distance and incline. The pulse grip sensors provide a snapshot of your current heart rate but to unlock the heart rate control functionality you will need to have a compatible chest belt.
As well as being easy to assemble, the Prisma M60 is very easy to fold away. I had no problems lifting up the deck or dropping it back down again. The clever design means you can fold away the treadmill to claim back 50% of your floor space too.
But just to go back to my original point of paying a fortune for a machine only to have to then build it being a pain. This is nothing compared to spending your hard earned money on something, only for it to break. You then have all the fuss of call centres, engineers and so on. Well this machine has a warranty to set your mind at rest. Should anything go wrong with the treadmill you simply contact BH by phone or email and they guarantee a repair within 7 days.
Because of the build quality, large deck and host of programmes I would recommend this treadmill to
Families with different goals and needs
Club level runners
People who want to invest in a machine that will cope as their fitness develops
So in summary I found the BH Fitness Prisma M60 Treadmill to be comfortable and easy to use. I liked the heart rate control as much as the fact it takes minutes to assemble. I suggest you don't just take my word for it, get on one and try it for yourself!
Yung Cassius Flight of Greatness Prepares for Takeoff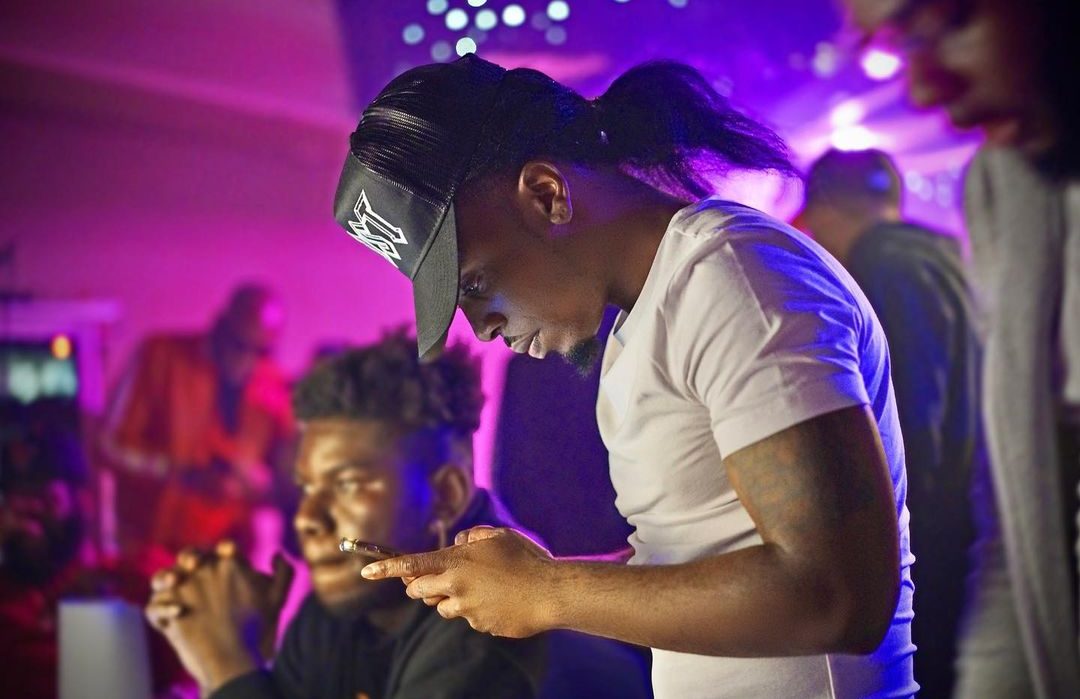 Superstars are born and not created. Superstars understand their life purpose from inception and possess unshakeable faith in themselves. Superstars walk the earth with a divine light to their destiny. People witness their talent and anoint them as icons amongst human society.
They influence every aspect of pop and mainstream culture.
WallStreet, Blue Chip companies, politicians, professional athletes, and world leaders leverage their mass appeal for financial dominance. The entire world is watching Rolling Loud in Miami. I'm standing in a sea of people at the Hard Rock Stadium, watching Travis Scott destroy the stage and mesmerize thousands of people.
Travis Scott is a superstar, and his music has an entire stadium of people screaming "Travis Marry Me," "Travis, I love you," "Travis OMG," and "Travis Scott, you're a God." Travis Scott is '29' years old with millions of fans, and he hasn't reached his career peak. Music is God's universal language, and rap culture is the world's #1 music genre.
Major Recording Artist/Entrepreneur Yung Cassius is an undisputed superstar. Offstage he's ultra-humble, consummate professional, high-energy, and possesses an intricate measure of poise. On stage, Yung Cassius's persona transforms into 'Incredible Hulk,' and he emits high-frequency electricity, which polarizes crowds.
Yung Cassius's skillset enables him to go from sexy R&B to classic Hip-Hop records without compromise. Yung Cassius's brand meteoric rise to success is well documented and illuminates his relentless work ethic.
Yung Cassius's music catalog surpassed 2,000,000 streams in 2020 and continues to thrive in 2021. Yung Cassius's latest release, 'Brand New,' is another radio smash currently in heavy rotation in multiple FM radio markets.
Yung Cassius is CEO of J5 productions, which includes multiple multimedia companies. Yung Cassius is a Global Advocate of RADIOPUSHERS.
RADIOPUSHERS is a boutique branding monetization agency for entrepreneurs and artists.
DaBaby Brings Out Tory Lanez At Rolling Loud After Megan Thee Stallion Set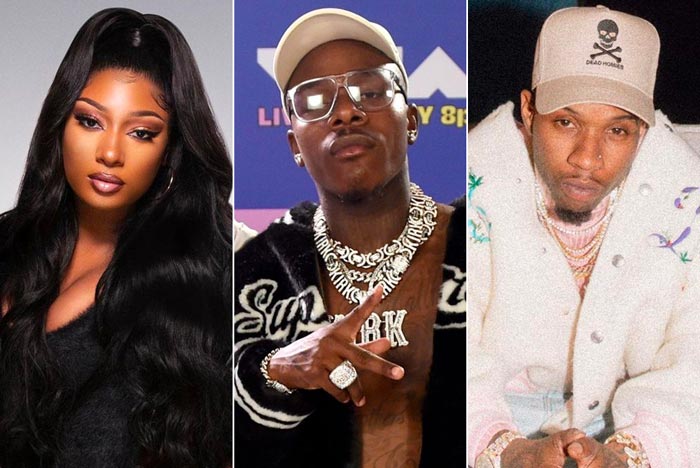 DaBaby had a big set at Rolling Loud Miami where he performed a series of hits including 'Suge', 'Cry Baby' (yes, the Megan song), 'Vibez' and more but it seems like he had some plans to create a stir as well.
The rapper performed right after Megan Thee Stallion's set on the Ciroc stage and decided to bring out Tory Lanez as a surprise guest. "I'll give somebody out here a million dollars if they can guess who in here," he said as Tory got out of his costume onesie.
Tory is accused to shooting at Megan The Stallion but he has pleaded not guilty in the incident. Watch the clips below.
When Tory Lanez walked off the stage following the performance, the next song DaBaby played was Megan's verse from their song "Cash Sh*t'. Messy.
DaBaby brings out Tory Lanez at Rolling Loud right after performing "Cry Baby." pic.twitter.com/HpRVDPMrI7

— Rap Alert (@rapalert4) July 26, 2021
Drake Join Smiley on New Single 'Over the Top': Listen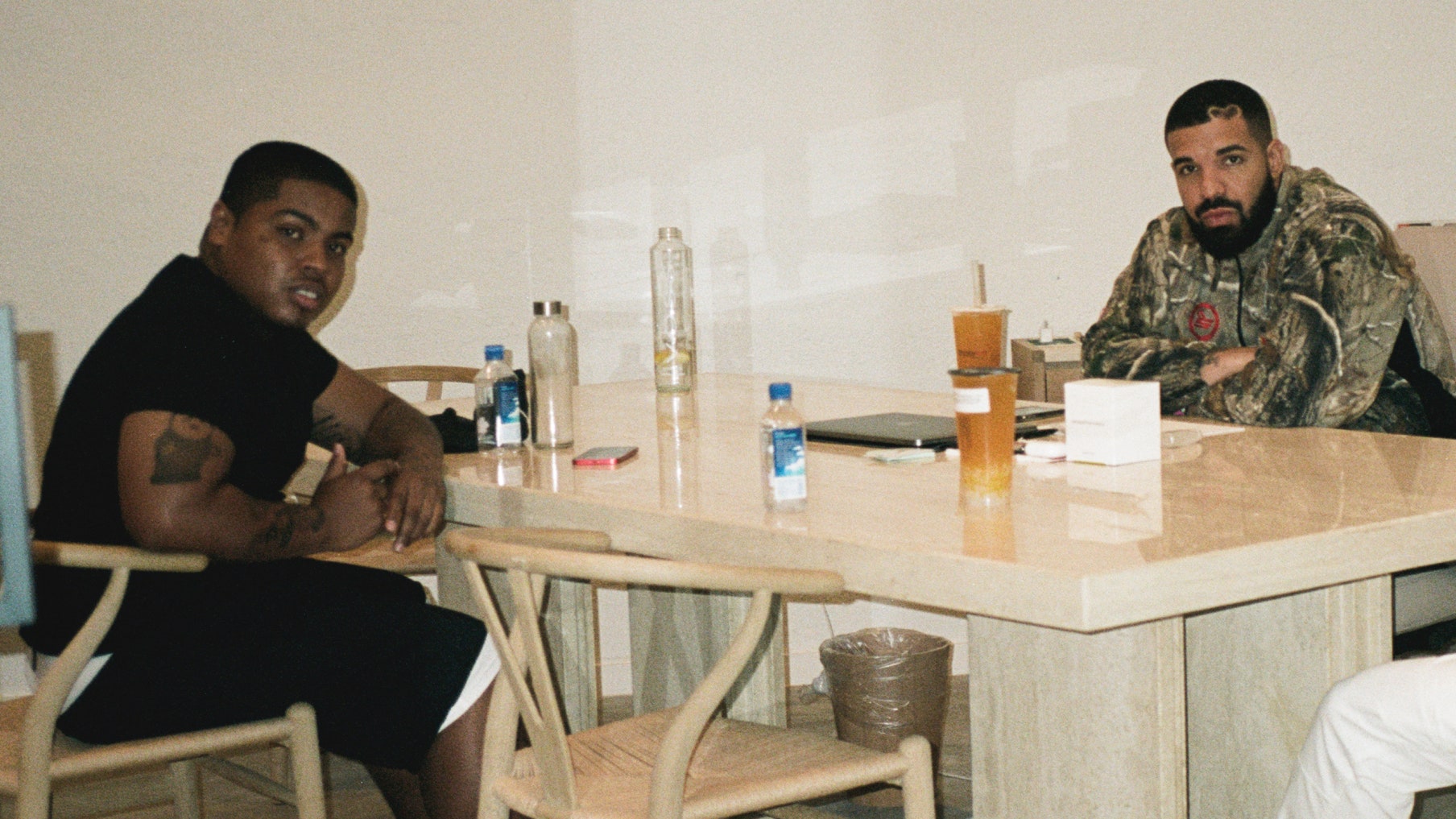 Drake has teamed up with Toronto rapper Smiley for a new song called 'Over the Top'. Listen to the track, which was produced by Tay Keith, below.
Smiley, who is a rapper from Drake's home city of Toronto, has been an "inspiration" for Drake in the past, specifically for his 2018 album 'Scorpion'.
The collaboration comes as fans wait for more news about Drake's forthcoming album 'Certified Lover Boy', which the artist said earlier this month was being mixed and was "on the way".
The rapper has been teasing the record for some time and had originally planned to release it in January 2021. Check out the new song below which follows Drake's feature on Brent Faiyaz's latest single 'Wasting Time'. Produced by Tay Keith.
in recent news, DaBaby Brings Out Tory Lanez At Rolling Loud After Megan Thee Stallion Set