Are Feds Making An Example Of YFN Lucci? It appear so.
Are Feds Making An Example Of YFN Lucci? Earlier this year YFN Lucci was involved in a murder investigation.
Will pleading not guilty seal YFN Lucci's fate?
The Atlanta police department issued a warrant for the arrest of Rayshawn "YFN Lucci" Bennett. YFN Lucci was a suspect for the murder of 28- year- old James Adams.
The murder took place in southwest Atlanta in December 2020. In addition, YFN Lucci was facing felony murder, aggravated assault, possession of a firearm during the commission of a felony, and participation in criminal gang activity.
There were two others, Ra'von Boyd and Leroy Pitts arrested in Miami on similar charges. Adams was not the only one shot during the incident.
Another man was also shot but survived his injuries. At the time of the shootings, a reward of $5,000 was offered for information in YFN Lucci, as reported by Variety.
Now, fast forward, YFN turned himself into authorities. And, he is awaiting trial. Last week,  YFN Lucci gave an update on his case, as reported by Hot New Hip Hop.
On Thursday, June 17 his attorney appeared before a Fulton County judge in Georgia. His attorney entered a not guilty plea on his behalf.
In an Instagram post YFN Lucci wrote this:
With that said, is it possible YFN Lucci did not make the right choice to plead not guilty? Will his chances of winning his case be more difficult now or not?
In fact, not many people beat charges of Racketeering. And, YFN Lucci's case is no different. What are your thoughts? Did YFN seal his fate? Be that as it may, we will keep you all posted.
Check out the video above for more details.
For more Hip Hop Entertainment News check us out at Hip Hop News Uncensored. It's the best Hip Hop YouTube channel.
Nas Reveals Release Date, Artwork and Tracklist For Next Album "King's Disease 2"
Nas has announced his next studio album, which will be titled King's Disease 2, and it's dropping very soon.
UPDATE (August 3rd, 2021): The tracklist for the album has been revealed.
The project will contain 15 songs and features from Eminem, A Boogie Wit Da Hoodie, YG, Lauryn Hill and more. Check out the full tracklist below:
Previous story (July 29th, 2021):
The project will hit stores on August 6th. Check out the cover art below:
PDX Native Nyukyung Gets Futuristic With His Latest Single "No Luck"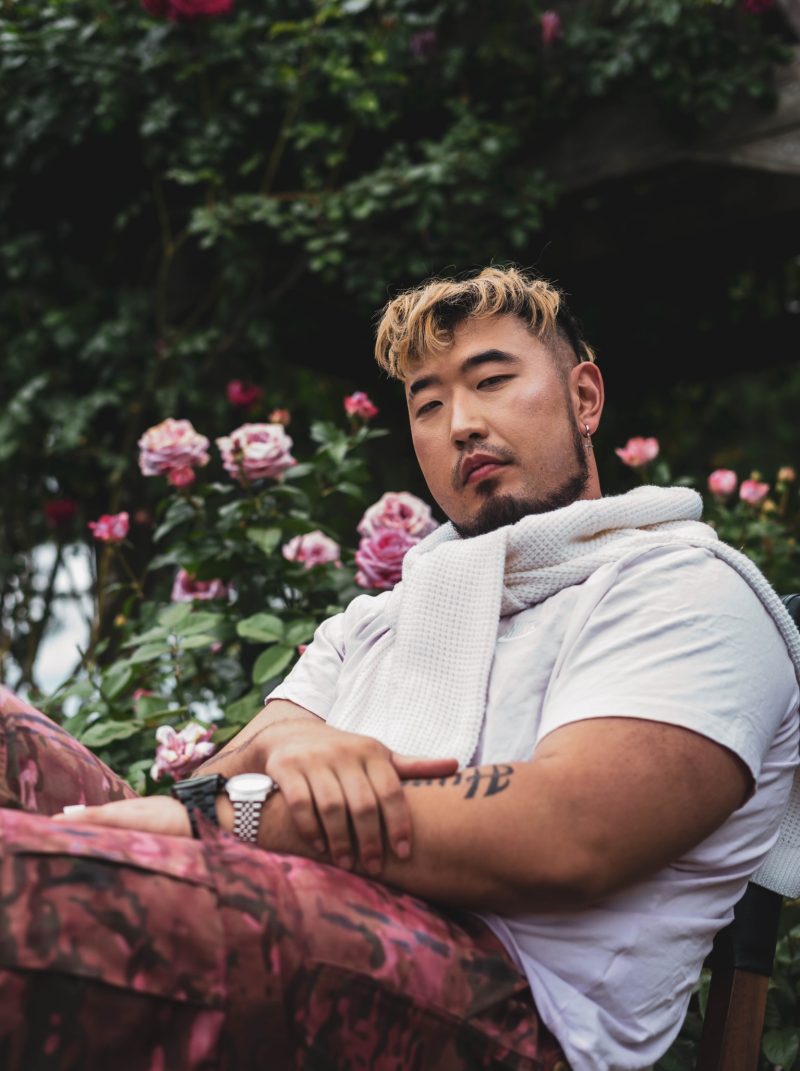 Nyukyung is an artist who for quite some time now, has been known for always bringing stellar visuals in for each track he drops. This time with "No Luck," he does the same as he brings a new concept that not many typically see. 
Directed by AZE, Nyukyung brings us into the future by showing an opening scene of a high tech city based out of the future. Immediately, this catches attention and makes way for Nyukyung's opening line of "Lost so many friends it's only been one year."
Besides the video appeal, Nyukyung also is lyrical as he talks about his past life and the things he's been through, as well as where he's headed in the future. This aligns with the video concept, making "No Luck" an all around solid project from music all the way to the visual. 
Listen to "No Luck" on Spotify: 
https://open.spotify.com/album/3gYM988rnSQvZ5aXaCPXe5?si=0l4v2P7ETH6NowmGvB9GoQ&dl_branch=1
Watch the video below:
DaBaby Still Receiving Fall Out For His Homophonic Comments!!!
There was a change to the lineup in the popular event"Lollapalooza". There were some great performances. But DaBaby was not one of them. In fact, DaBaby was pulled from the roster the day he was to perform.
DaBaby's Apology Was Not Enough
Summer is the time for all sorts of outdoor concerts and festivals. And, the Lollapalooza is one of the best events. The Lollapalooza was held over the weekend in Grant Park, Chicago, Illinois. Celebrity performances we head up by singer Miley Cyrus, Tyler the Creator, Marshmello, Post Malone, Megan Thee Stallion, Journey, Foo Fighters, G Herbo, Grandson, Machine Gun Kelly, and Roddy Ricch. As you can see, the entertainment was lit. However, DaBaby was replaced at the last minute with rapper G Herbo.
Needless to say, the homophonic comments DaBaby made while on stage at the Miami Rolling Loud music Festival are hurting his career. While DaBaby has apologized, it has not stopped him from receiving backlash. Sir Elton John, Madonna, and movie maker Questlove spoke out against DaBaby.
The 50-year-old Roots drummer (born Ahmir Thompson) called the Red Light Green Light rapper an 'idiot' and 'wrong' and 'not cool at all.'
In a statement from Lollapalooza, the venue's spoke person shared this,
"Lollapalooza was founded on diversity, inclusivity, respect, and love. With that in mind, DaBaby will no longer be performing at Grant Park tonight."
Not only is DaBaby losing gigs, but he is also losing endorsements, as well. Some are saying that since DaBaby is being mentored by Curtis "50 Cent" Jackson things have gone left. The "Rockstar" rapper has enjoyed a lot of success. Although, now his popularity may dwindle. On the other hand, T.I. has spoken up for DaBaby.
"Everyone up in arms and upset about what DaBaby said. I understand people saying that they feel that it's insensitive," T.I. said in an Instagram Live session. "I think you guys have to understand that onstage, that's not the place that rappers go to be sensitive and soothe everybody's feelings. It's a place to go to have a good time."
Clearly, DaBaby is either a pure genius, in terms of gaining publicity, or he is insensitive to the plight of others. Either way, this issue has sparked quite a debate. Wouldn't you say?