5 times Aaliyah proved herself as 'One in a Million'
Aaliyah Dana Haughton, was an African American singer, actress, dancer, and model. She has been credited for helping to redefine contemporary pop, hip hop, and R&B, music as well as a muse for fashion designers like Tommy Hilfiger and others. The projected release of  Aaliyah's musical catalog has sparked conversations about the late artist thrusting her once again into pop culture conversations. This is a list of 5 times Aaliyah proved herself as One in a Million.
1.Her name
While Aaliyah is not an uncommon or unique name globally,but it certainly was both uncommon and unique in America. Aaliyah means "the highest among women" in Arabic. While many middle eastern and Muslim women have this name it was hardly pronounced correctly by those that interviewed Aaliyah due to unfamiliarity with the name. Aaliyah was known for regularly teaching people how to pronounce her name prior to and during interviews. Thanks to the singer the name has gained proven popularity as a more common baby girl name in America. According to Social Security Administration data, Aaliyah has been consistently popular, breaking into the top 100 in 2001. This is a direct effect of the singer's influence upon her fan base.
2. Her voice
In the early 90's Black female singers were only appreciated if they had the vocal range and maturity of The Clark Sisters. If you did not have a big voice for belting ballads, you were dismissed as being unable to sing of condescendingly told, "she can hold a note". During her lifetime, Aaliyah was lambasted with criticism by people saying she could not sing and owed her voice to studio magic. Aaliyah put these rumors to rest with the music video version of How Could the One I gave My Heart to. Ballads never became her style. She merely proved she had the vocal range and went back to being a soft voice on hard beats. This paved the way for singers like mya and other pop artists with softer sounds to be respected as vocalists rather than pretty girls with no talent given deals for how their sexual appeal.
3. Her fashion
From the '90s until today women and girls are using Aaliyah as fashion inspiration.  designers like Tommy Hilfiger and Roberto Cavalli benefit even today from Aaliyah having worn their fashions in iconic photoshoots and commercials. Aaliyah was effortlessly put together. The pretty girl next door that was down to earth as evidenced by her slight tomboyish nature, describes the way Aaliyah was most commonly styled. No holding spray or hair gel necessary, Aaliyah had a breezy style that flowed from her hair down to her baggy jeans. The contrast of crop tops and roomy jeans made for a combination of sultry seduction yet tomboyish temptation still sets the tone for inner-city street fashion today
4. Her choreography
There was something jazzy and smooth in the way Aaliyah moved. Aaliyah came from a hip-hop generation of people who danced big and hard. Think fly girls, Another Bad Creation, and other girl/boy groups of the time. No one got on soul train with tamed movements. Hip Hop dances like the running man, the roger rabbit, the wop – they were big and energetic. Aaliyah seemed to be able to dance without breaking a sweat or moving a hair out of place. Her movements were liquidy smooth yet obviously complex. She popularized what she referred to as a" belly roll" that would give way to the eastern influence of Bellydance moves in hip hop culture. It began with Aaliyah.
5. Her Beauty
Janet Jackson once said that in all her life she never met a woman as naturally beautiful and becoming as Aaliyah. That while she had become accustomed to people looking one way on TV and another way in person, she said Aaliyah was even more stunning in person. From her almond-shaped chestnut-colored eyes (also referred to as Dark hazel) to her large white teeth, full lips, clear skin, and dimples, Aaliyah had an electrifying smile. Aaliyah charmed and disarmed us with her inner and outer beauty. The singer who notably had such a fear of flying would meet her end after being carried aboard an overloaded aircraft while asleep. She was allegedly given sleeping pills to calm her anxiety. The thin 5′ 7″ superstar was then carried unconscious onto an aircraft. She never woke up. Her plane crashed on August 25, 2001 Marsh Harbor, The Bahamas.
Dark Lo x Havoc Release 'Extreme Measures' Project & New Video for "Mob Tales"
Born and raised in Philadelphia, Dark Lo is best known for bringing his signature gritty delivery and street bars over smooth, soulful production.  Also known as "The Crook", Dark Lo spent the majority of his young adult life in and out of prison. It wasn't until Lo met AR-Ab that he turned his attention to hip hop.  Despite always having a passion for music, AR-Ab convinced Lo of his talent and he decided to take his craft to the next level.  Over the years, Dark Lo has proceeded to release several acclaimed projects and was named one of Complex's 'Underground Rappers You Should Know'. 
Currently, Dark Lo and AR-Ab are embroiled in two high-profile cases, with AR-Ab currently incarcerated with a 45-year sentence after he was arraigned with eight other individuals on trafficking and distribution charges in Philadelphia in October, 2018.  Dark Lo will begin serving the remainder of his seven+ year sentence for witness tampering on 9-30-21.With his last project as a free-man, Dark Lo called upon the legendary Havoc of Mobb Deep, who produces all eleven of Extreme Measures tracks and also adds his signature flow and voice on two of them as well.Today, the duo unveiled their new collaborative project and also released a new visual for "Mob Tales," which can be viewed below. "Mobb Deep, Havoc, Prodigy (RIP!)-they are some of my rap idols, so it was a great honor for me to be able to work with Havoc on an entire project" Dark Lo commented.  ""This is one of my best pieces of work and it was a pleasure to work with Havoc."
 "I'm really hyped about my project with Lo.  I haven't done a lot of collab projects, but out of the ones I've done so far, this is shaping up to be one of my favorites. It's been a minute since I worked with an artist that has such a gritty sound; and that appeals to me" Havoc stated.  "Gritty and grimy is that kinda lane I like to work in most.  Lo, and I lived in that lane with Extreme Measures.  Definitely something the world needs to hear."Dark Lo x Havoc's Extreme Measures is now available!
ILY Truly Drops 'No Way Girl'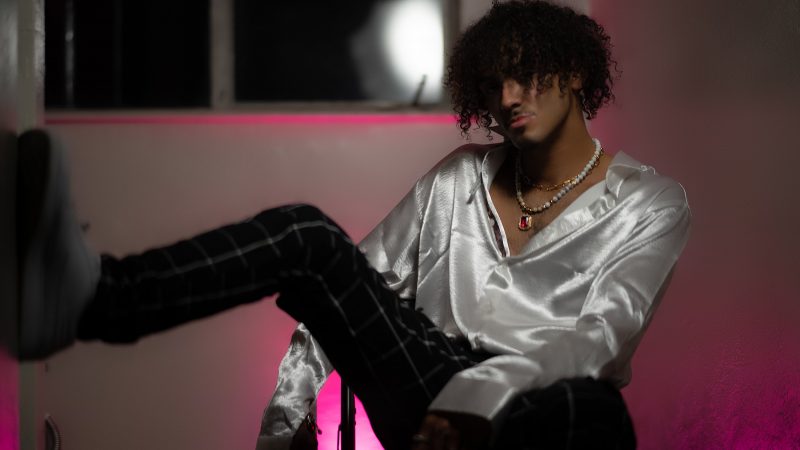 Kenosha, Wisconsin based hip hop artist and record label owner ILY Truly made his return to the spotlight with his newest release 'No Way Girl'. The artist dropped both the audio and an official visual which can be viewed on YouTube.
'No Way Girl' comes as a follow up to his last single 'Baby I' which features vocals from Ne-Yo. The new single features a melodic beat, catchy chorus, and purposeful lyrics about a mans relationship with a woman that he knows is no good for him. The official visual has been viewed by almost 20,000 people and the audio has been streamed a similar amount of times on Spotify.
You can watch the official visual here: 
You can follow ILY Truly here: 
ALBUM SALES (week 38, 2021): Lil Nas X, Drake, Kanye West, Doja Cat & more!
Here's our weekly overview of Hip-Hop and R&B album sales in the US, including an update on where the albums land at the Billboard 200 chart.
This week's overview includes the first week sales of Lil Nas X's debut album MONTERO, which debuts at #2.
| | | | | |
| --- | --- | --- | --- | --- |
| Chart # | Artist(s) | Album title | Sales | Sales + Streams |
| 1 | Drake | Certified Lover Boy | 3,761 | 169,547 |
| 2 | Lil Nas X | MONTERO | 22,452 | 128,691 *DEBUT* |
| 4 | Kanye West | Donda | 1,385 | 58,075 |
| 6 | Doja Cat | Planet Her | 490 | 48,043 |
| 12 | Baby Keem | The Melodic Blue | 145 | 28,255 |
| 14 | Pop Smoke | Shoot For The Stars, Aim For The Moon | 596 | 22,191 |
| 15 | Lil Baby & Lil Durk | The Voice Of The Heroes | 72 | 21,441 |
| 18 | Lil Baby | My Turn | 266 | 20,439 |
| 20 | The Weeknd | After Hours | 845 | 19,187 |
| 21 | The Weeknd | The Highlights | 762 | 18,592 |
| 22 | Post Malone | Hollywood's Bleeding | 221 | 18,141 |
| 23 | Trippie Redd | Trip At Knight | 86 | 17,859 |
| 24 | Juice WRLD | Legends Never Die | 491 | 17,768 |
| 25 | Polo G | Hall Of Fame | 176 | 17,403 |
| 27 | Justin Bieber | Justice | 1,24 | 17,021 |
| 28 | Moneybagg Yo | A Gangsta's Pain | 385 | 16,947 |
| 29 | Juice WRLD | Goodbye & Good Riddance | 142 | 16,670 |
| 30 | J. Cole | The Off-Season | 3,088 | 16,429 |
| 39 | Machine Gun Kelly | Tickets To My Downfall | 760 | 14,328 |
| 42 | Eminem | Curtain Call | 532 | 13,245 |
| 45 | Travis Scott | ASTROWORLD | 617 | 12,855 |
| 47 | Polo G | THE GOAT | 99 | 12,749 |
| 48 | Lil Tecca | We Love You Tecca 2 | 47 | 12,644 |